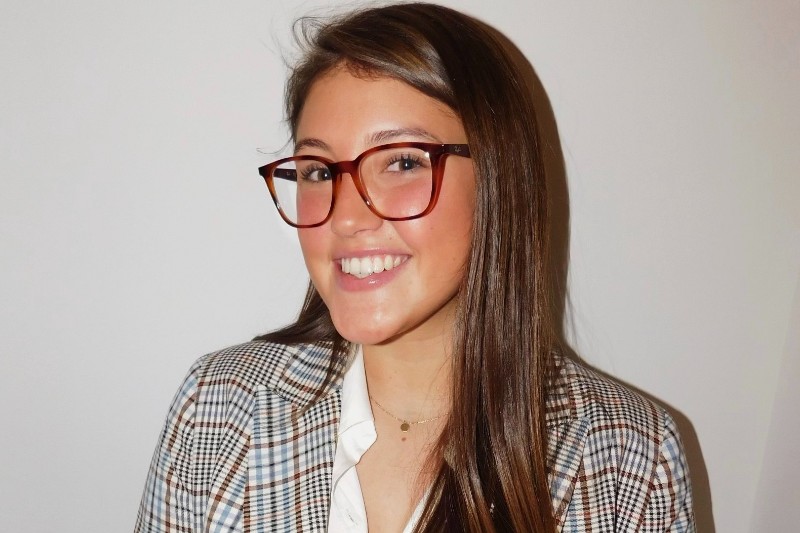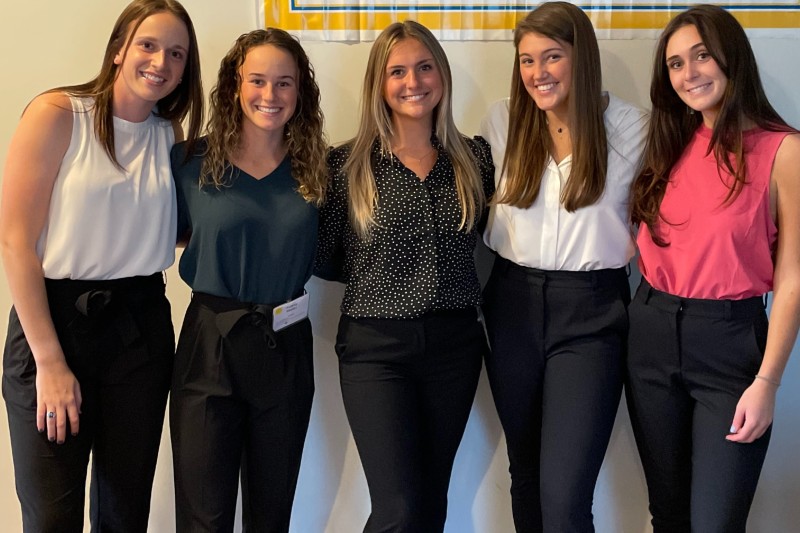 Haley Daughton, Catholic '23, is a Business Administration student from Belmar, NJ. She's interning as a Recruitment and Sales intern with Medix.
When/how did you secure your internship?
"I was first introduced to the prospect of the internship by my recruiter, Sarah Henke, who had reached out on Linkedin. Medix had always been a company I was interested in so I was thrilled to get a message from Sarah to start the interview process.
The first round of interviewing was with Sarah, we talked about my previous experience that being the non-professional service industry based as well as some of the things I'm involved in here on campus. I was then pushed to the next round which was a more formal behavioral interview about my past professional experience, an internship I had freshman year with a private accounting firm. One of my interviewers on that call was actually a Catholic U Sales Program Grad, Ally Criscuolo, so it was nice having someone who had been in my shoes before and made the process a lot less intimidating.
After that round I was pushed to the final round of interviews which was a two hour virtual shadow day, similar to a panel interview, where I got to meet a lot of the people I would be working with in the Arlington Office if I received the position which was a really great experience for me."
What got you interested in that type of role?
"After taking Professor Weber's Sales class, I knew that sales is definitely where I was meant to be, the question then turned into what industry. I had known all my life that I wanted to end up in the medical world. My grandmother was an ER nurse and always begged me to become one too.
Since I wasn't really geared towards science I promised her I'd be connected to the ER or a hospital in other ways. Medix was the perfect gateway to this goal, the position allows me to first begin in a recruitment role placing nurses, or any kind of medical professional into jobs that fit them perfectly. After doing that for a while I will hopefully be able to move into the sales program and be able to sell these services to clinics, hospitals, all kinds of medical facilities."
Are there any projects or aspects of the job that you have a special interest in?
"I am super excited at the prospect of working beside so many amazing people that I met and was introduced to throughout the interview process. I think the thing that interests me the most is being in the office in a normal setting with almost no remnants of covid with endless opportunities to learn. I have the largest untapped network just from accepting this internship and I really can't wait to get started." 
What advice do you have for students during their internship search?
"My advice for students during their internship search is to not think about the money so much as where you feel the most excited, the most welcomed, and the most intrigued. I'll never forget what Professor Weber told us about finding a job or an internship. That it's like walking on to a college campus and knowing that this is where you belong, and that's how I felt with Medix. After meeting everyone and going through the interview process, I was sure that it was where I was meant to be."