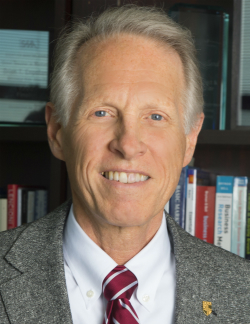 Academic Area
Marketing
School
Busch School of Business and Economics
Expertise
Marketing
Languages
English
Dr. Brian Engelland is the Edward J. Pryzbyla Chair of Business and Economics and Ordinary Professor of Marketing. He teaches market research, market strategy and other marketing electives in support of the B.S.B.A. and M.S.B.A. degrees.
Dr. Engelland's research focuses on how marketing executives "think" or process inputs in making determinations on how to market products and services. Naturally, this involves investigation into the personal ethics, virtue and religiosity of the marketing decision-maker. He has authored over seventy refereed publications and five books, won multiple teaching awards and been named as a fellow of the Marketing Management Association. In 2013 he was the recipient of the Lifetime Contributor to Marketing Award by the Society for Marketing Advances. He was named the Edward J. Pryzbyla Chair of Business and Economics.
Prior to becoming an academic, he was a product development executive and served in a series of leadership positions for two Fortune 500 corporations. Later, he became president of a marketing consultancy agency, Engelland and Associates, which helped clients successfully introduce new products and services.
Dr. Engelland holds a bachelor's degree from Purdue University, an MBA from the University of Cincinnati, and a doctorate from Southern Illinois University. Before joining the faculty here, he served as marketing department head at Mississippi State University. He and his wife Barbara are enthusiastic supporters of Catholic education. All three of his children earned degrees from Catholic high schools and colleges. Engelland is a Fourth Degree Knight of Columbus, and a Knight Commander with Star in the Equestrian Order of The Holy Sepulchre of Jerusalem
"The CUA Program excels at integrating the liberal arts orientation together with strong Christian ethics and Catholic Social Teaching. As a result, graduates are prepared to assume positions of ethical leadership in socially-conscious organizations."