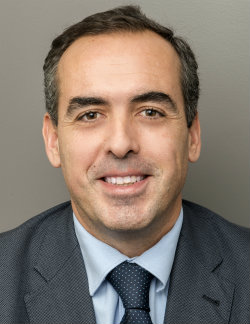 Academic Area
Management
School
Busch School of Business
Expertise
Ethical leadership
Entrepreneurship
International Business
Change management
Dr. Francisco J. Lara is a visiting professor of management who specializes in leadership, entrepreneurship and international relations. He teaches courses in the area of International Business, Management, Change Management, Business Ethics, Organizational Behavior and Human Resource Management. He has been a visiting professor in many US and European Universities, like Florida State University, Bentley University, ISM Frankfurt, Universittá Cattólica Sacro Cuore Milan, ESDES Business School Lyon, ISC Paris or Regents University London among others. He jointed The Catholic University of America in August 2014 as a visiting professor.
He is an ordinary professor of management at the Universidad Católica de Valencia in Spain, where he was Vice President of International Relations from 2006 to 2012. He was also the chair of the Masters in Human Resource Management at INEDE Business School, during the same years. He was previously an associate professor at the Universidad Politécnica de Valencia in Spain, in the Business Organization Department.
Dr. Lara's  work has been published in numerous management journals like the International Entrepreneurship Management Journal, The Service Industrial Journal or Management Decision, among others. He is the author of several books, as well as several book chapters in prestigious editorial publishing companies, both in english and spanish. He was one of the co-founders of INBAM - International Network of Business and Management Journal scientific association. He serves as a member of the Editorial Review Board of several journals, such as the Journal of Business Research and many others. He is also the Regional Editor of Global Business Perspectives, and Springer editorial Journal of New York.
Dr. Lara has extensive professional experience in the field of International Human Resource Management with multinational companies like Mercer, Boyden Global Executive Search and other companies as an independent advisor for headhunting and recruitment processes. He also runs several start ups and family businesses and provides supportive advice for young entrepreneurs and investors.