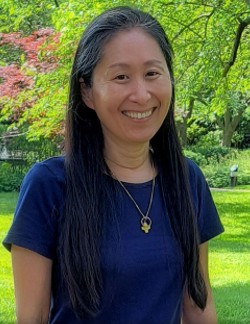 Academic Area
Marketing
School
Busch School of Business
Expertise
Consumer behavior
Demographic research
Qualitative methods
Religion and culture
Ritual consumption
Cabrini Pak joined The Busch School of Business in 2020 as an Assistant Professor of Marketing. She has over twenty years work experience in research, consulting, and management. She worked for such companies as Deloitte, Blue Cross Blue Shield of Massachusetts, UUNET, and Laboratory Corporation of America. She has also worked for or completed pro bono work for Catholic organizations, conducting research, writing grants, and offering strategic recommendations to leadership when called upon. 
Her research interests are broad and diverse. She enjoys studying emerging consumer markets and following innovative technological developments in multiple industries. Integration of personal identity and ethical frameworks in shifting contexts is another area of interest.  In 2017 she took a two-year field assignment with a 
religious order
 of priests and brothers and subsequently wrote a book, 
Men of Mercy, Sons of Mary: The Lanterian Way
, which formally introduced their spirituality to the English-speaking world. The book was based on hundreds of hours of interviews, video and photographic footage around the country, and archival research about their 
founder
 and their congregation's presence in the United States. Her 
doctoral dissertation
 proposed a conceptualization of transcendence as a natural process of meaning making that could be detected and tracked in written narrative. Her findings regarding transcendence carry potential implications in qualitative consumer research and in the development of more meaningful products and services in the marketplace. She is published in the areas of business, trade research, international studies, and military medicine, and looks forward to contributing to the marketing area in the coming years. 
She holds a BS in Biology from The University of North Carolina at Chapel Hill, MBA from The George Washington University, MA in Theology from Villanova University, and a Ph.D. in Religion/Culture from The Catholic University of America.