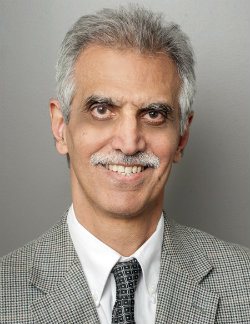 Academic Area
Finance
School
Busch School of Business
Expertise
Financial Management
International Finance
Professor Saidi specializes in the financial management area. He received a Ph.D. in economics from the University of Kentucky and an MBA in international business and finance from the University of Dallas. Before joining the Catholic University faculty, he taught at Clarkson University. Dr. Saidi also holds a bachelor degree in accounting. 
Dr. Saidi teaches undergraduate and graduate courses in financial management as well as undergraduate courses in economics, computer applications in business as well as graduate courses in strategic management and quantitative analysis. 
His research areas include stock market and foreign exchange market behavior. His research has appeared in journals such as The Financial Review, Journal of Economic Studies, Journal of Economics and Finance, Economics Letters, and Applied Financial Economics.
"One day, somewhere, somehow, you will get it and tell yourself, "that's what he meant by it!". You may not get it now in class, but I promise you that it will sink in sooner or later. I do not teach materials that have no value in your life. You are the one who has to eventually find how to benefit from it."