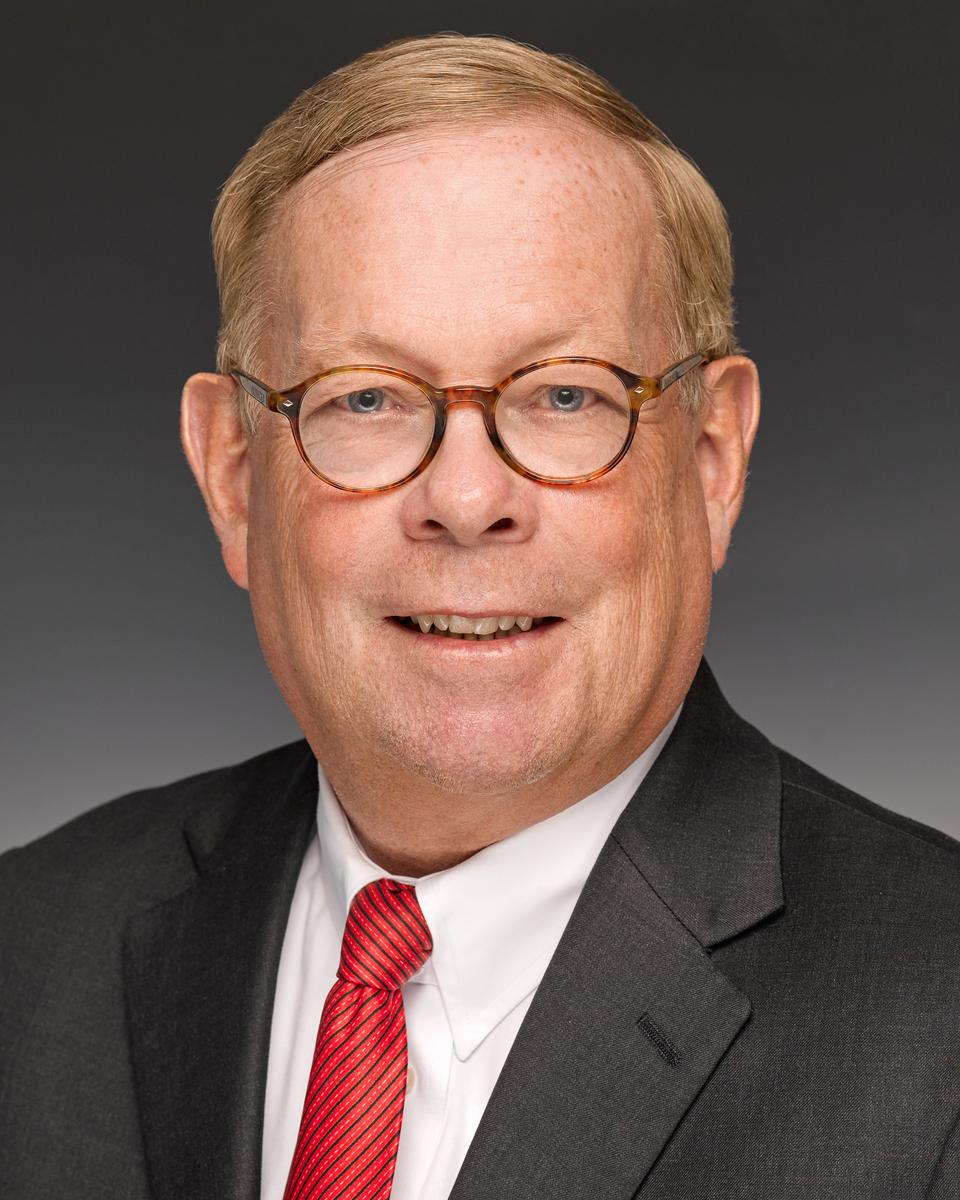 Academic Area
Management
M.S.B.A.
School
Busch School of Business and Economics
Expertise
Executive Leadership
Strategic Planning
Operations Management
Business Law
Professor Seegers brings to the classroom a lifetime of global strategic planning and operational leadership experience across a wide variety of industries, organizations, and countries.  

A decorated veteran of the United States Marine Corps, his early career included posts as the Commanding Officer of a combat-ready infantry company in the South Pacific, the Adjutant of the prestigious Marine Barracks on Capitol Hill, and Aide-de-Camp to the Commandant of the U.S. Marine Corps in the Pentagon, where he held significant responsibilities involving the planning and execution of national security matters.

Subsequent to his military service, Professor Seegers began work in the private sector as a Management Consultant at the international strategy consulting firm Bain & Company.  He then joined the General Electric Company (GE) under the corporation's legendary Chairman and Chief Executive Officer, Jack Welch, who was named "Manager of the Century" by Fortune magazine.  After repeated success in several important GE corporate and field staff roles, Professor Seegers was named a Company Officer by the GE Board of Directors and promoted by Welch to President and Chief Executive Officer of GE's electronic commerce division, a $600 million Profit & Loss Center doing business in 40 countries and employing over 2,000 technical professionals.  Shortly after Welch's retirement from GE, Professor Seegers was hired by The Home Depot as a Company Officer and appointed President of its electronic commerce division, reporting directly to the Chairman of the Board and Chief Executive Officer, Robert Nardelli.  There Professor Seegers founded www.homedepot.com as an internet commerce platform and, through organic development and a strategic acquisition, grew it to a nearly $500 million online enterprise with thousands of salaried and hourly employees.  Finally, just before joining the faculty of the Busch School of Business and Economics at The Catholic University of America in Washington, DC, Professor Seegers ran his own business as a Management Consultant, assisting private equity firm portfolio company management teams with growth strategies and productivity initiatives to create enduring value in their operations.  

From foxholes to boardrooms, Professor Seegers' career has been filled with focused "roll-up your sleeves and get the job done" real world global strategic and operational leadership experiences. Today he delights in sharing with his students the practical knowledge and wisdom he gained from these experiences, with the prayer such knowledge and wisdom form a part of their Catholic Minds as they enter the business world serving as forces for good.

Professor Seegers' education includes the award of his B.A. degree with distinction from the University of Virginia, his M.B.A. degree from Harvard Business School, and his J.D. degree from The Catholic University of America, where he was an Executive Editor of the Law Review.

In addition to his full-time position as a management professor in the Bachelor of Science in Business Administration and Master of Science in Business Analysis Programs in the Busch School of Business and Economics at The Catholic University of America, Professor Seegers participates in a wide range of other educational activities. He is a part-time adjunct professor in the McDonough School of Business at Georgetown University, where he teaches a course on global business leadership in the Executive Education Program. He is the co-author of an online course in Strategic Planning and Operational Leadership in the Masters in Ecclesiastical Administration and Management Program, offered by the Busch School for priests with pastoral management responsibilities. Additionally, beginning in the Spring semester 2019, he will be annually teaching a graduate course in "Governance Design and Transparency in Ecclesiastic Organizations" to seminarians, priests, and laity from all around the world in the Program of Church Management at the Pontifical University of the Holy Cross in Rome, Italy.

Professor Seegers' outside-the-classroom community and professional services activities are also extensive. He is the Chairman of the Board of Trustees for the Stone Ridge School of the Sacred Heart, a PK-12 Catholic girls school in suburban Maryland with an enrollment of over 700 students. He is a member of the Bar of the Supreme Court of Virginia, a member of the Bar of the U.S. Court of Appeals for the Fourth Circuit, and enjoys designation as an Attorney and Counsellor of the Supreme Court of the United States of America.  

On the personal front, Professor Seegers and his wife, Debbie, live in Bethesda, Maryland and have an adult daughter, Kelly, who works as a reporter for the Catholic Standard news organization in the Archdiocese of Washington.  Professor Seegers' leisure activities include reading, writing, golfing, and scuba diving.
"Operational excellence should be a management passion. Businesses have a moral responsibility to deliver quality products and services that represent true value to customers. This does not happen by accident. It requires intelligent methods and disciplined processes to be followed throughout the enterprise each and every day."– Harvey Seegers