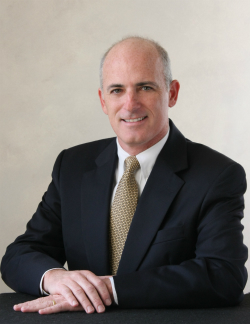 Academic Area
M.S.B.
Marketing
School
Busch School of Business
Expertise
Sales
Sales Leadership
Mark Weber is a veteran Executive with over 30 years of experience in technology sales and engineering. Mark has served in a variety of roles within the Information Technology space, most recently serving as Senior Vice President for the Americas at NetApp, leading channels, engineering, professional services, business development, finance, operations, and marketing across North America, South America, and U.S. Public Sector.  Mark managed a strategic business unit aligned to serve customers in key segments including Global Accounts, Enterprise, Commercial, Telco/Service Provider, Healthcare, Financial Services, Government, and Education. Mark was responsible for growth and customer satisfaction across the Americas, committing himself to delivering exceptional customer experience and building strong partnerships. Prior to this role, Mark was  President and General Manager of NetApp U.S. Public Sector for ten years.  Mark managed all aspects of the public sector subsidiary leading the public sector team to a dominant market share position.

Prior to joining NetApp, Mark worked at Sun Microsystems for 13 years, serving in a variety of positions including regional executive director for federal, state and local government, regional sales director for commercial, and financial district sales manager. Before his time at Sun Microsystems, Mark began his career as a federal account manager for Hewlett-Packard. 

Mark is a proven leader in the Information Technology space and has received numerous recognitions during his career. He is the Institute for Excellence in Sales' 2015 Lifetime Achievement Award winner. He was also awarded the Wash100 Exec Ranks as an Innovative GovCon Technologist & Business Leader, the FedScoop50 Industry Leadership award in 2012 and 2013, and the Federal Computer Week's Federal 100 Award in 2011. 

Under Mark's leadership, the Vienna NetApp office was ranked in the top 10 of Best Places to Work in Washington D.C. six times by the Washington Business Journal as well as repeatedly listed in the Washingtonian's Best 50 Places to Work issue.

Mark Weber was the first Executive-in-Residence for The Catholic University of America in Washington, D.C. where he is teaching a course entitled "Selling and Sales Management" and mentoring students. He also sits on Virginia Tech's Advisory Council for the Department of Business & Economics and is a co-chairman of the board for the Virginia Tech National Capital Region Presidential Council. 

Mark is the Federal Advisor for Varonis, a Board Advisor for MemSQL, advisor to Big Switch Networks, and on the NetApp Public Sector Board.

Mark holds a Master of Business Administration degree from the College of William and Mary and a Bachelor of Science degree in Industrial Engineering and Operations Research from Virginia Tech.

He currently lives in the DC Metro area with his wife and five children. Mark is a sports enthusiast who through the years has coached over 35 youth teams in four different sports for his children.