For two and a half centuries, America has been held together by the belief that if you work hard and conduct yourself responsibly in this country, you will be able to prosper and leave a better life for your children. But over the past decade, that idea has come into crisis. A recession, the mass outsourcing of stable jobs, and a coming wave of automation that will replace millions of blue- and white-collar jobs alike have left many people worried that the game is rigged and that our best days are behind us.
In this story-driven manifesto on the future of American work, Jay Richards argues that such thinking is counterproductive--making us more fragile, more dependent, and less equipped to succeed in a rapidly changing economy. If we're going to survive, we need a new model for how ordinary people can thrive in this age of mass disruption. Richards pulls back the curtain on what's really happening in our economy, dispatching myths about capitalism, greed, and upward mobility. And he tells the stories of how real individuals have begun to rebuild a culture of virtue, capitalizing on the skills that are most uniquely human: creativity, resilience, and empathy for the needs of others.
Read the full book, "The Human Advantage: The Future of American Work in an Age of Smart Machines."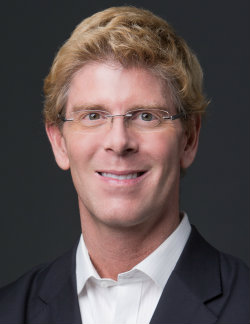 Dr. Jay Richards is author of many books including the New York Times bestsellers Infiltrated (2013) and Indivisible (2012). He is also the author of Money, Greed, and God, winner of a 2010 Templeton Enterprise Award; and co-author of The Privileged Planet with astronomer Guillermo Gonzalez. His most recent book, co-authored with Jonathan Witt, is The Hobbit Party: The Vision of Freedom that J.R.R. Tolkien Got and the West Forgot. Richards is an Research Assistant Professor in the Busch School of Business at The Catholic University of America, a Senior Fellow at the Discovery Institute, and executive editor of The Stream. In recent years he has been Distinguished Fellow at the Institute for Faith, Work & Economics, Contributing Editor of The American at the American Enterprise Institute, a Visiting Fellow at the Heritage Foundation, and Research Fellow and Director of Acton Media at the Acton Institute.