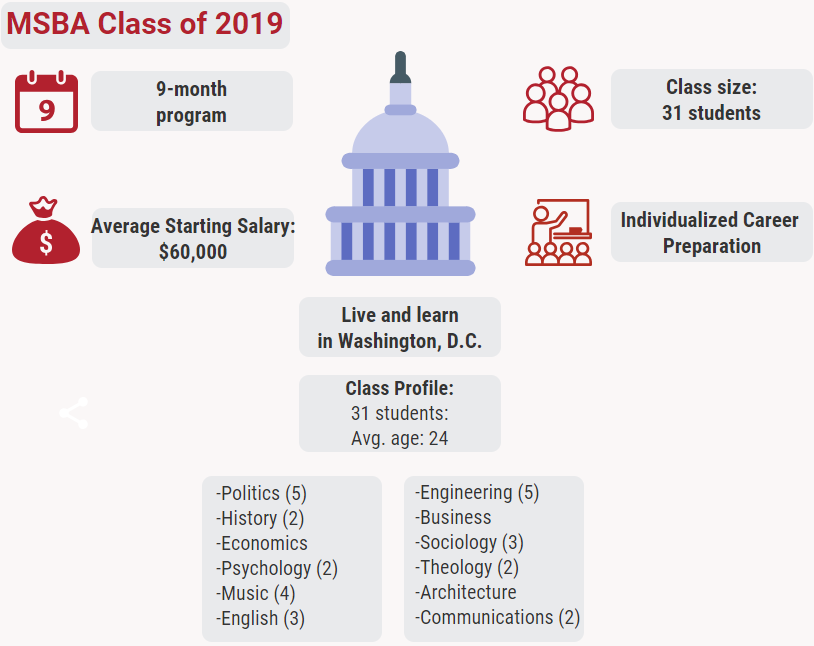 Accomplish more with your Liberal Arts/STEM degree
From the first day of the program, you will be coached in preparation for career success and given the necessary skills to land that all-important first job. Our goal is that every student in the program, before graduation, will have an attractive, well-paying job that will be your first step to a successful and honorable career. Whether you've studied science, technology, engineering, math, or any of the liberal arts, this program provides the tools to allow you to pursue your passion in business. 
You will complete a core curriculum of the necessary language, skills, tools and processes to give your career an accelerated start in business, government, or not-for-profit. A typical day in the program finds you between moving between your internship, classes, and team projects:
Foundations of the Program
Founded on Catholic Social Doctrine, the core principles of the program are: solidarity — the firm commitment to the common good; subsidiarity — the recognition that larger institutions should not interfere with the legitimate freedom of smaller organizations; and respect for human dignity. The Master of Science in Business Analysis experience provides a thorough immersion into these principles, both in and outside the classroom. The significance of these principles is evident to all, regardless of background.