June 26, 2018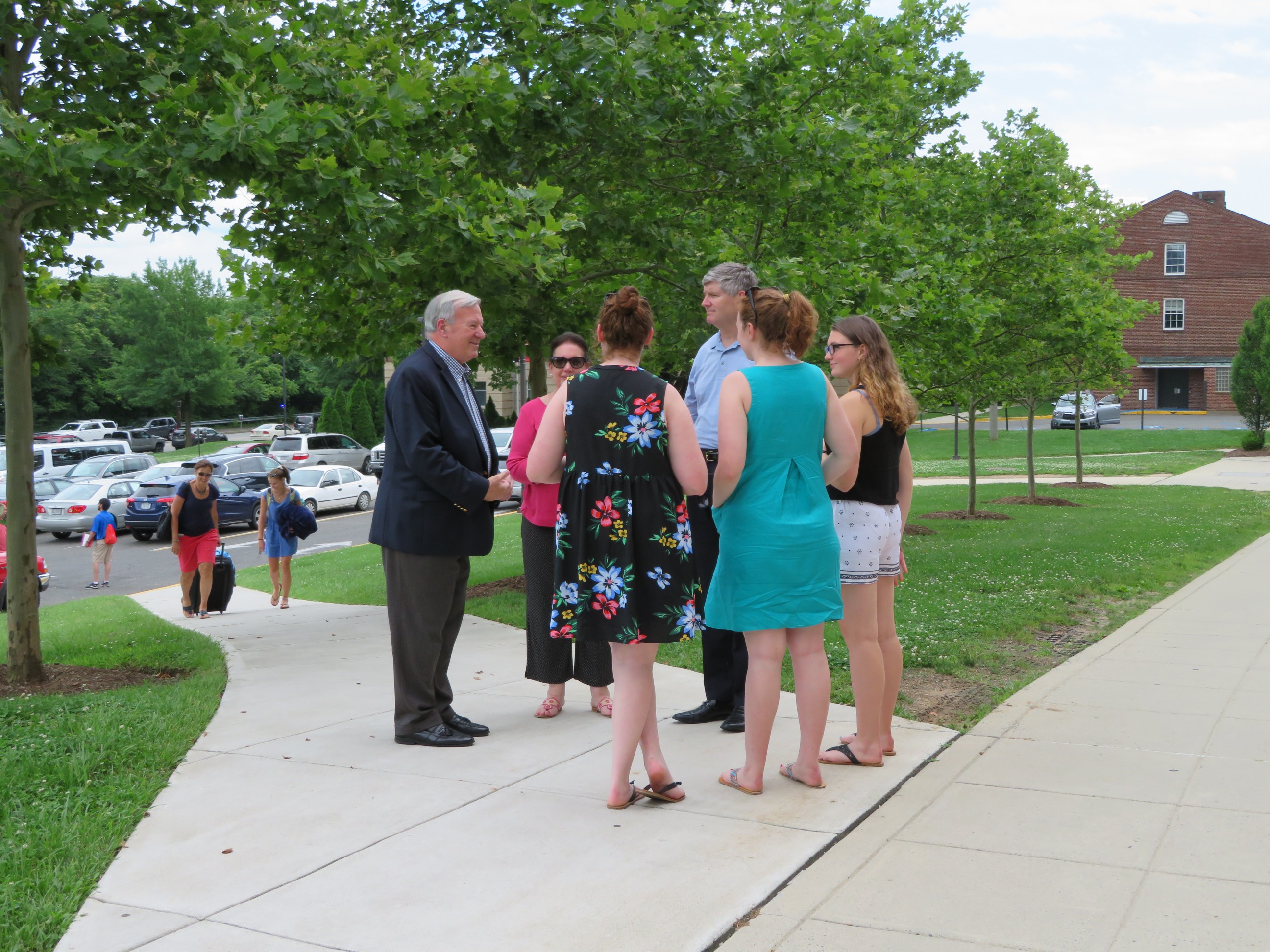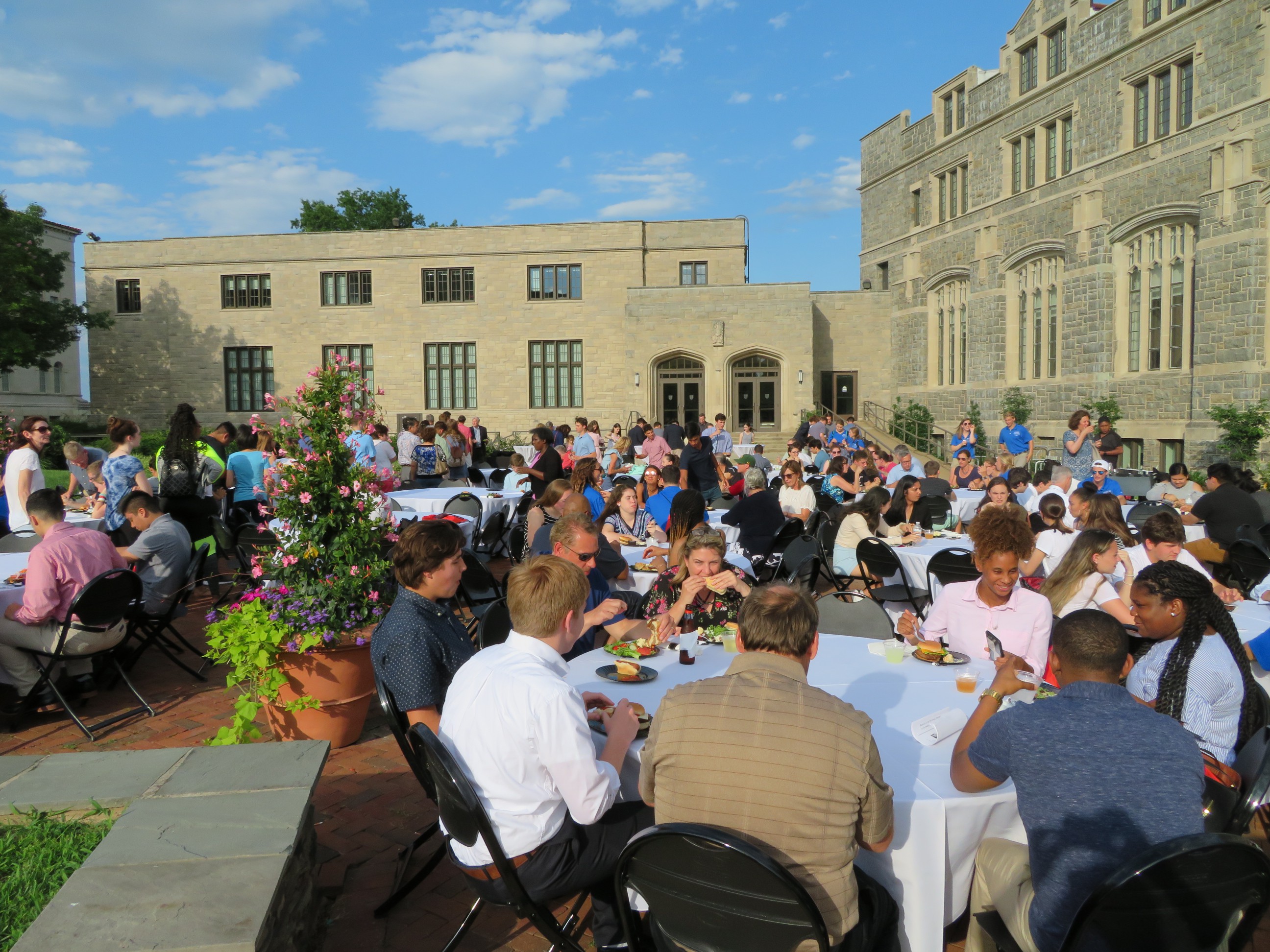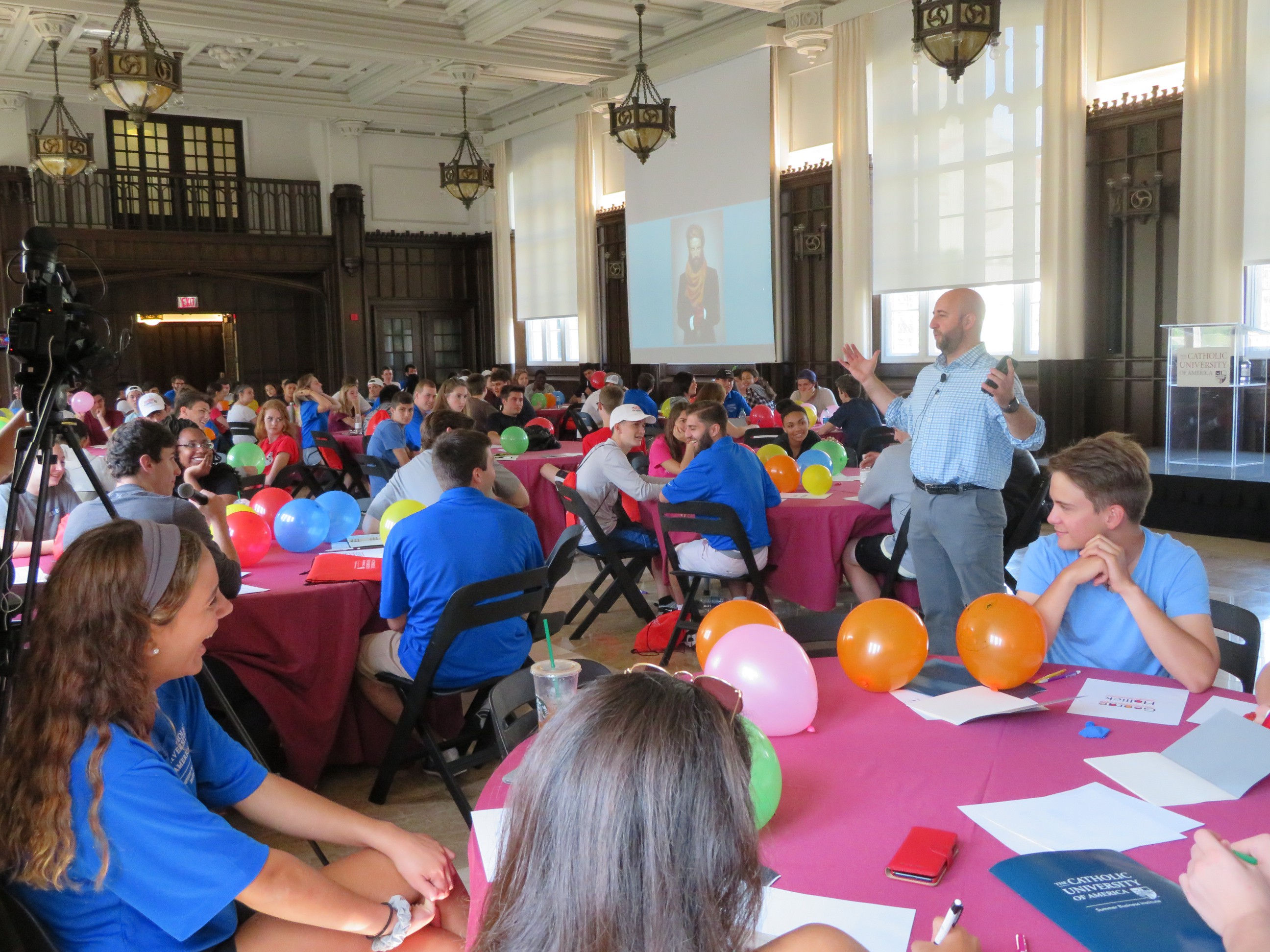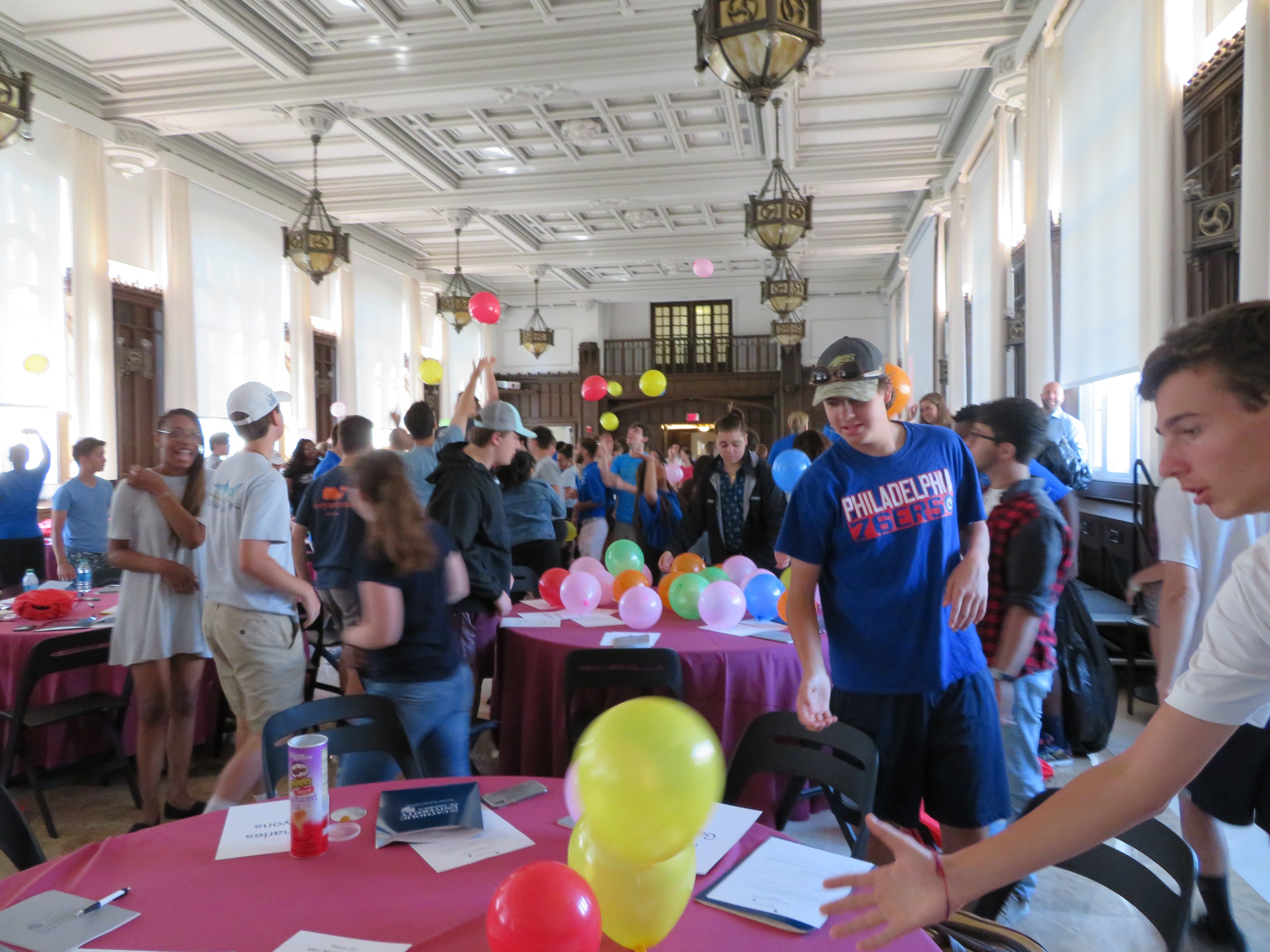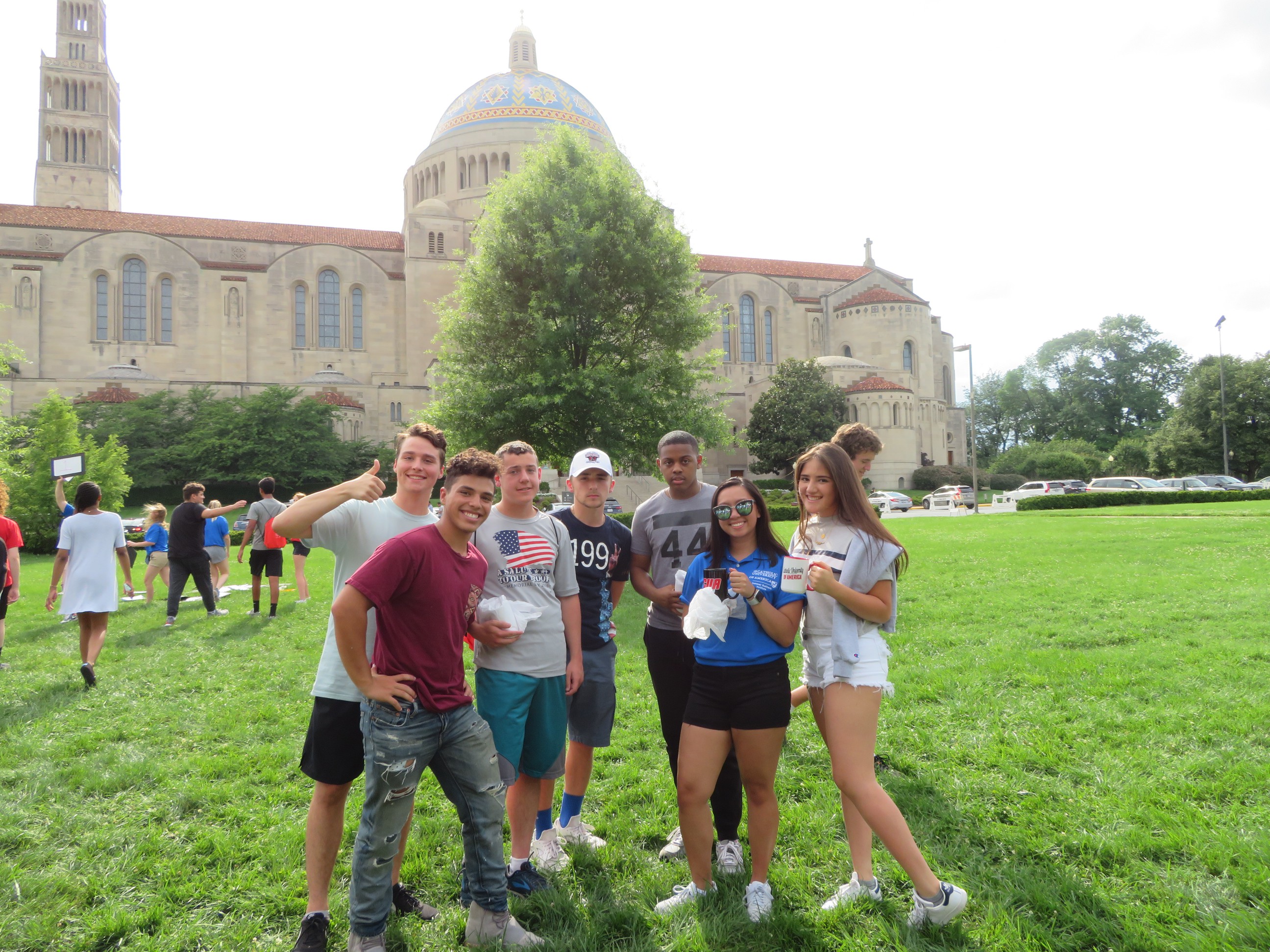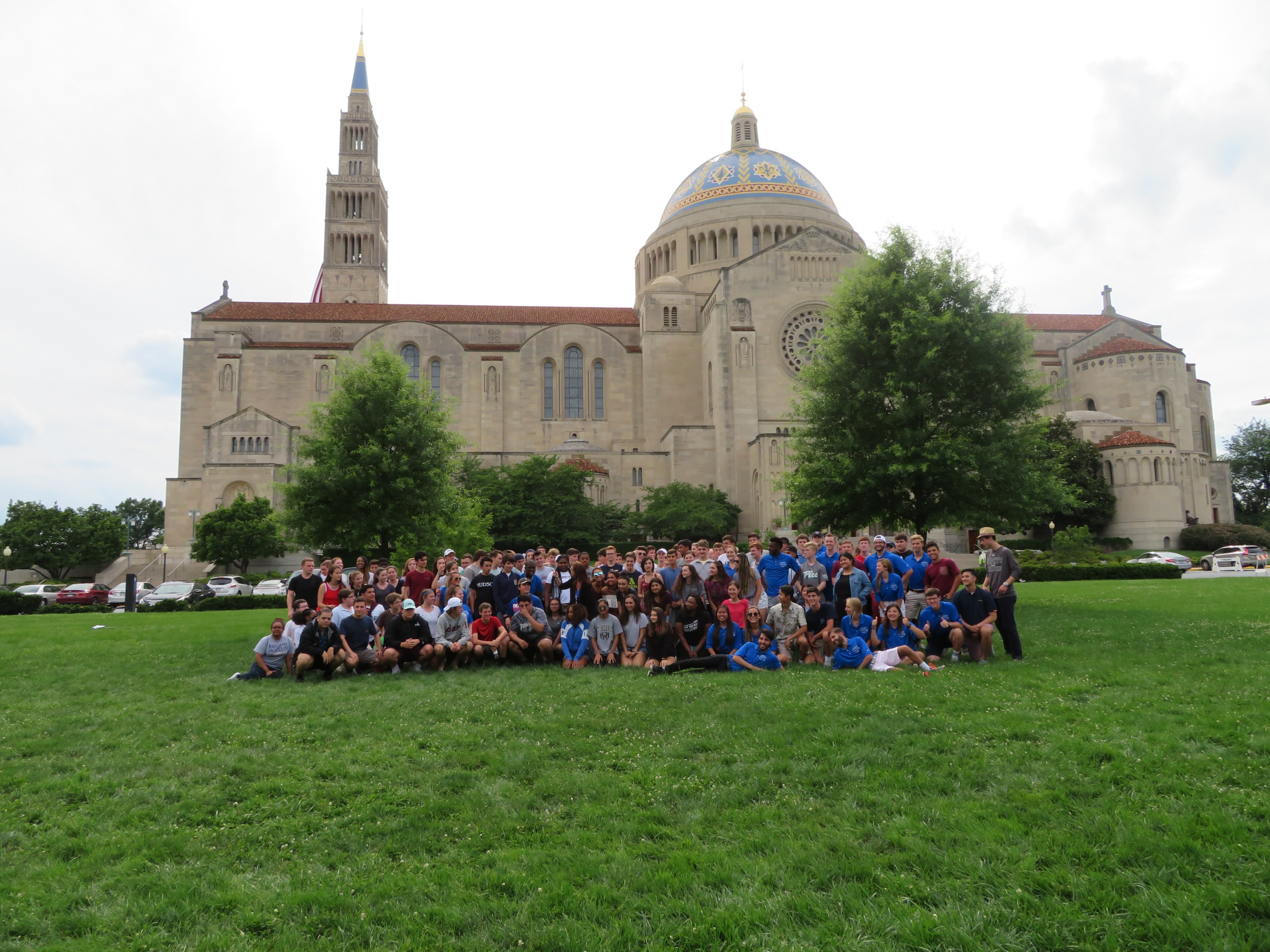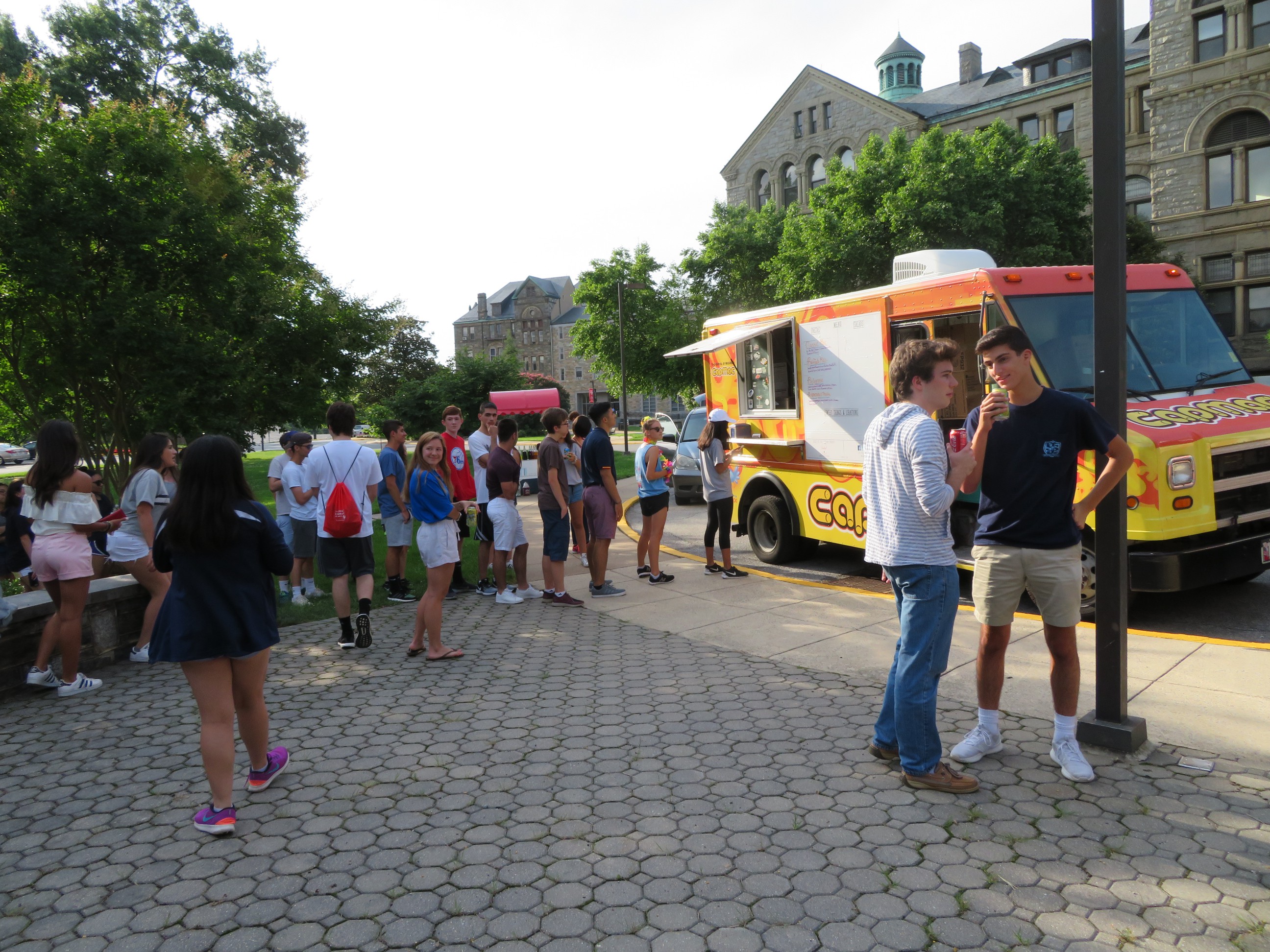 Keeping you up to date on all the great experiences that the participants are having this week in Washington, D.C. at the Summer Business Institute through this "Cardinal Mail" blog each day!
"Cardinal" Mail from The Summer Business Institute
Hi, Mom and Dad! I know you are probably curious as to what I am up to this week. I am sure you are wondering a lot of things… How am I handling being on my own for the first time on a college campus? What am I learning? Am I having fun? Am I making friends? How is the food? Well, I want to put your mind at ease because I am having a great time. I will keep you up to date on all the great experiences that I am having this week in Washington, D.C. at the Summer Business Institute through this "Cardinal Mail" blog each day!
Yesterday morning, I woke up in a college dorm, in a different city, with new people all around me. I was really excited to go to the dining hall (the Pryz) to start my day off right with a balanced (and all you can eat) breakfast! It was exactly what I needed before I headed over to Heritage Hall with my new friends.
When we got to Heritage Hall, we walked into a morning "Staff Meeting" run by Tayler and Bill. They gave us a memo from Mr. CEO of "Cardinal Industries." We are now employees of this company and we are working in small teams to enter a new market and develop a new product to launch by the end of the week. Mr. CEO would like us to create something for the backyard, a high school classroom, or a car. We have raw materials and will be developing a prototype throughout the week, incorporating all the business knowledge that we learn from our presenters about finance, economics, marketing, and more! At the end of the week, we will give a fantastic sales pitch to the judges, using all that we have learned throughout the week. Have you ever seen the show Shark Tank? That's exactly what we are doing here at the Summer Business Institute (I hope we do not have a "Catholic U investor" like Mr. Wonderful).
Creativity was the theme of yesterday and we started with a great presentation from an entrepreneur, Luke Burgis. Luke was a fantastic speaker who taught us about the importance of creativity when starting a company (and he might have incorporated a fun balloon popping activity in his presentation as well). Luke had us come up with 99 product ideas in about thirty minutes… ninety nine… It was pretty crazy, but it really got us brainstorming about our product ideas and what we should create.
Now as you can imagine, being creative takes a lot of energy. It was a good thing that after the workshop we had lunch in the Pryz! I sat with my new friends at lunch and we talked about everything we had learned that morning. We expressed our excitement for the next speaker that we would learn from after lunch. As soon as lunch was over we made our way back to Heritage Hall and sat down eagerly waiting to learn about Economics and Catholic Social Doctrine from Jay Richards, a research professor here at Catholic University.
Professor Richards made learning fun through an awesome trading game. We were each given an item randomly and asked to rate how much we liked that item on a scale of 1-10. We all got such different things. The people at my table got things such as a hoola hoop, toothbrush, and a set of flip flops… totally random. For the first round of the game, we all rated the items pretty low on the scale, especially since we had no say in what we received. In the next round of the game, we got to trade items with people at the table with us. I traded my post-it notes for the hoola hoop, in hopes that I would get to use it later in the day. We all rated our new items a little bit higher than the first item because we were able to trade and get what we wanted from our table. During the third round, we got to trade items with everyone in the room. Can you guess what happened to the numbers after this round? You guessed it! Our ratings were the highest yet. I ended up trading my hoola hoop for a football because you know that is my favorite sport. Professor Richards explained this happened because of the principles of Free Trade. How cool is that? All the items were from the dollar store and had the same monetary value, but we all had different personal values for these items and we learned that's why many people trade.
After we finished playing the trading game and learning from Professor Richards, we took a break and enjoyed some snacks. The afternoon got even better when Krista Woods walked into Heritage Hall. For all of you Shark Tank fans, you may have seen her on TV when she pitched her company, GloveStix, to the Sharks. Spoiler Alert! The Sharks loved Krista's product so much that they decided to invest in her idea and company. It was neat learning about how she came about the idea of GloveStix from her experience as a sports mom and the smelly equipment that her kids would bring in the house (Mom, I am sure you can relate). Krista was determined to do two things. One, get rid of that stink. Two, do so in a way that was safe for her kids and actually remove the harmful bacteria from their used sports equipment. Krista turned those two things into reality with GloveStix. She inspired us as students, that if we have an idea, we should go for it! Yes, sometimes we may fail, but when we fail, it makes the win so much better. Who knows, maybe my Summer Business Institute product will end up on Shark Tank one day. Before answering questions at the end of the presentation, Krista left us with the words, "Never Say Never." All in all, it was a great presentation and we even got to take a group picture with Krista in front of the Basilica!
Feeling inspired by Krista Woods, we broke out into our groups to work on our Shark Tank projects. I do not want to spoil too much about our product, but I really think you are going to like it when I tell you all about our work at the end of the week!
The fun continued when it was time for dinner! We had two popular D.C. food trucks, CapMac and Swizzler, on campus for dinner. The food trucks were super delicious. The Counselors told us food trucks are really popular in D.C. and I am so happy we got to experience them. After we ate, we played kickball, corn hole, football, and more on the University Lawn. I am told this is a popular spot for Catholic University Students to hang out during the year. For dessert, we had shaved water ice. Two students in the Busch School created a water ice company in high school.  They are real life entrepreneurs and it was really cool to get to know them and try their delicious ice!
After dinner, we had some fun participating in a Scavenger Hunt around Catholic U. We explored campus, while taking fun poses at our different destinations. My favorite pose was probably outside of Maloney Hall, the new home of the Busch School of Business. They are currently renovating a new building and we had to "pose helping with construction." My group and I had a creative pose and I hope to get to see Maloney Hall when it is complete this January!
After the Scavenger Hunt, we all went back to Opus, our Residence Hall. It was so nice to relax after a long day of learning and excitement. Some of us went out with a few counselors to go play basketball on campus. They won last night, but we are taking them on again tonight and we hope to win!
As you can see, I had a really great day. Tayler and Bill have a fun surprise for us off campus today, so stay tuned to our blog each day to find out what we are up to. Thank you again for allowing me to come to the Summer Business Institute. I love it so far and look forward to a great rest of the week.
Love, your "Cardinal"
Related News