November 07, 2018
In an address to alumni at the Busch School Alumni Reception during Cardinal Weekend, the first Dean of the Busch School and current Provost of Catholic University, Dr. Andrew Abela, spoke about seven reasons why the Busch School is different than all other business schools.
Provost Abela opened by highlighting the technical education the Busch School provides for students so they can succeed in the business world. Students are taught the latest techniques, methods, and ideas in each of their fields, learning them first in the classroom so that they can apply them to the real world.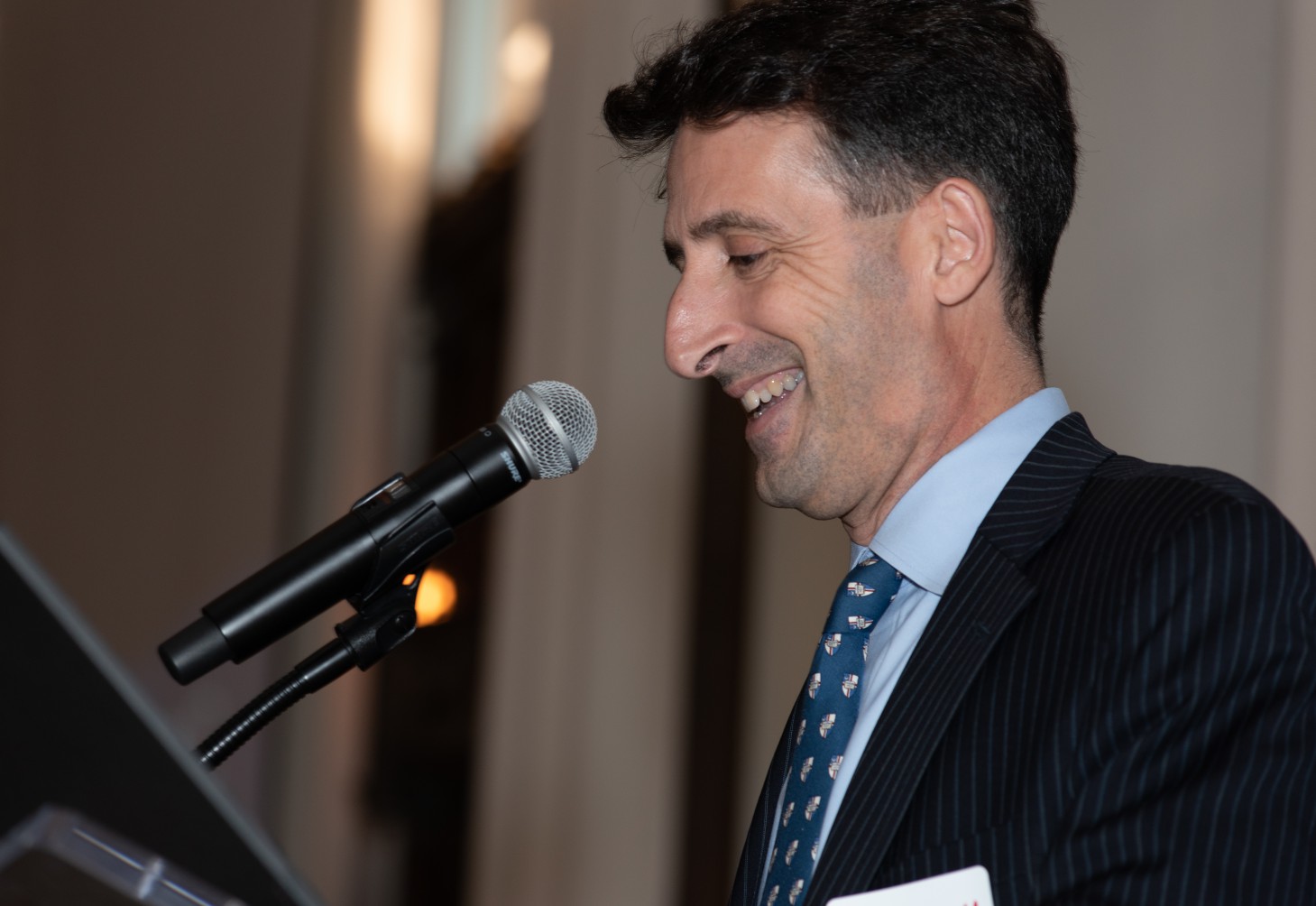 Second, The Busch School provides a liberal arts education which complements the students' business education. Students can be prepared for the business world, but they will still face unscripted situations in their careers. A liberal arts education gives students the big ideas and enduring questions necessary to handle those times.
Third, students receive a truly Catholic liberal arts education. Students are not given relativistic ideas but receive a truly rigorous education in philosophy, history, theology, and more.
Fourth, the Busch School provides students with a foundation in ethics. This ethical education is not seen in an occasional business ethics course or ethical discussion but is instead integrated throughout the entire curriculum. Ethics is imbued into all that students do, showing them that truth, right and wrong truly exists.
The fifth reason the Busch School is different is because it strives to develop virtuous students. It is not enough to know what right and wrong is. At the Busch School, students grow in courage and character, becoming future business leaders who are able to put in practice the truths they learned about.
Sixth, the Busch School provides students with role models. Faculty are not chosen solely on whether they are accomplished in their field, but also whether they have demonstrated their character during their careers. As a result, students can look to their professors for examples of successful, ethical business leaders.
Finally and most importantly, The Busch School is not simply preparing students for a career but is helping them accept business as their vocation. Business is not something that one just does; it is a calling. It is how the students will serve society for the rest of their life.
Provost Abela ended his address by highlighting the growth the school has experienced by showing pictures of Maloney Hall, the new home of the Busch School, which will open for classes in January of 2019.