December 20, 2018
(Washington, D.C.) The Catholic University of America is honored to announce the addition of John Egan to the faculty of the Busch School of Business.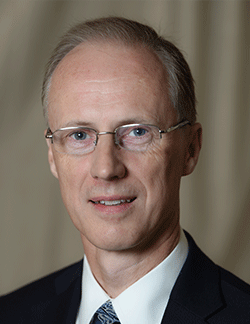 Over a twenty-five year career, Mr. Egan has led ambitious growth ventures for technology businesses in startup and turnaround situations. He brings a wealth of experience to the Busch School of Business with a Bachelor's degree in engineering from University College Dublin and an MBA from Trinity College Dublin.
Mr. Egan believes, "Marketing excellence happens when value creation benefits all the firm's stakeholders – customers, employees, and owners. So marketers should work always towards the good of all."
As the new area head of marketing, Mr. Egan will have a unique opportunity to pursue his beliefs. With a rigorous business curriculum taught by a deeply committed faculty, the Busch School of Business prides itself on guiding students to see their careers as a calling to pursue excellence in virtue.
To discover more about the Busch School of Business, visit https://business.catholic.edu.
###
ABOUT: The Catholic University of America is the national university of the Catholic Church and the only higher education institution founded by the U.S. bishops. Established in 1887 as a papally chartered graduate and research center, the University comprises 12 schools and 29 research facilities and is home to 3,315 undergraduate and 2,708 graduate students.
The Busch School of Business at The Catholic University of America serves to provide thought-leading undergraduate- and graduate-level education and scholarship in business, informed by the Catholic social principles of human dignity, solidarity, subsidiarity, and the common good.
Related News