October 14, 2019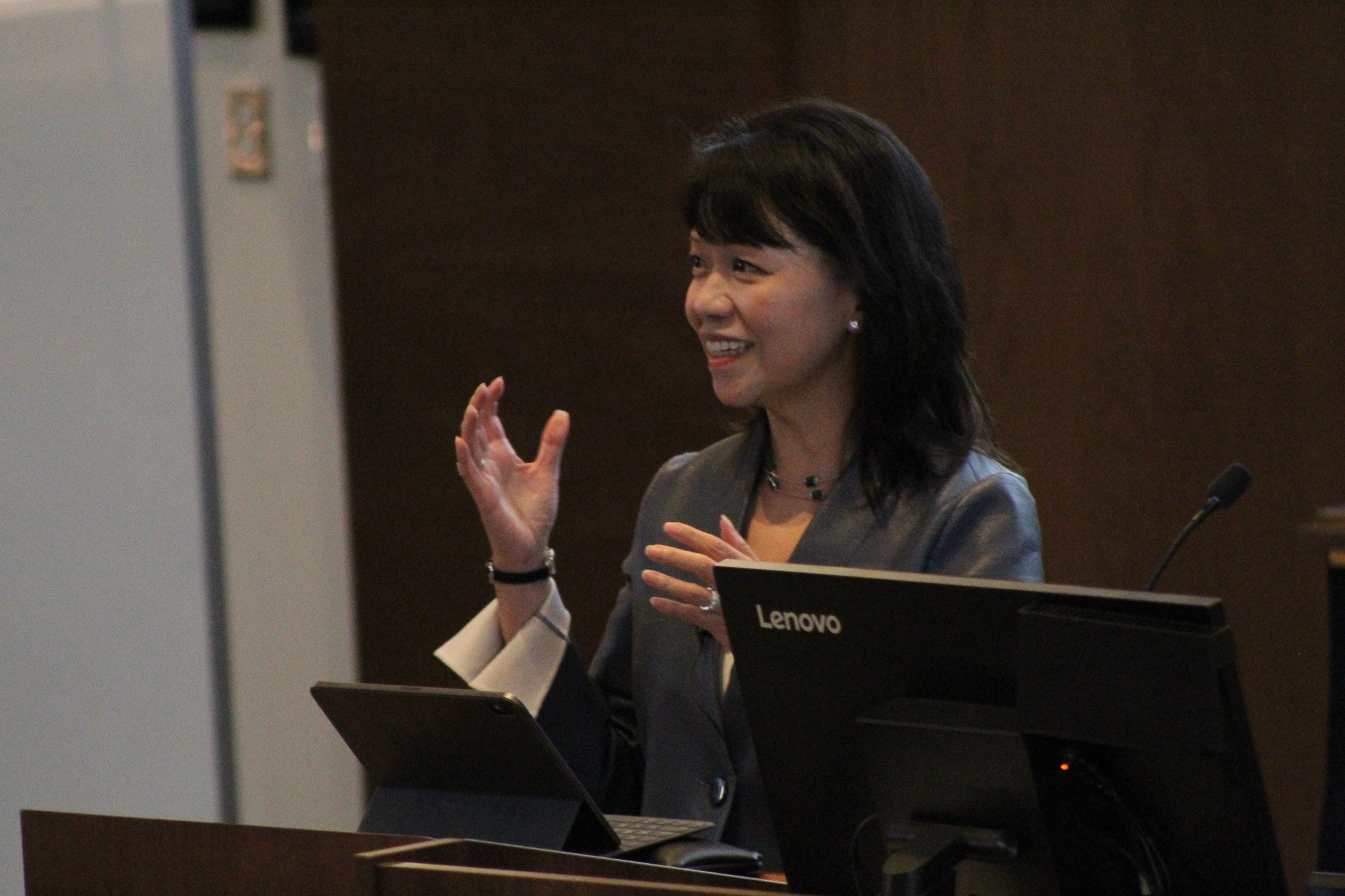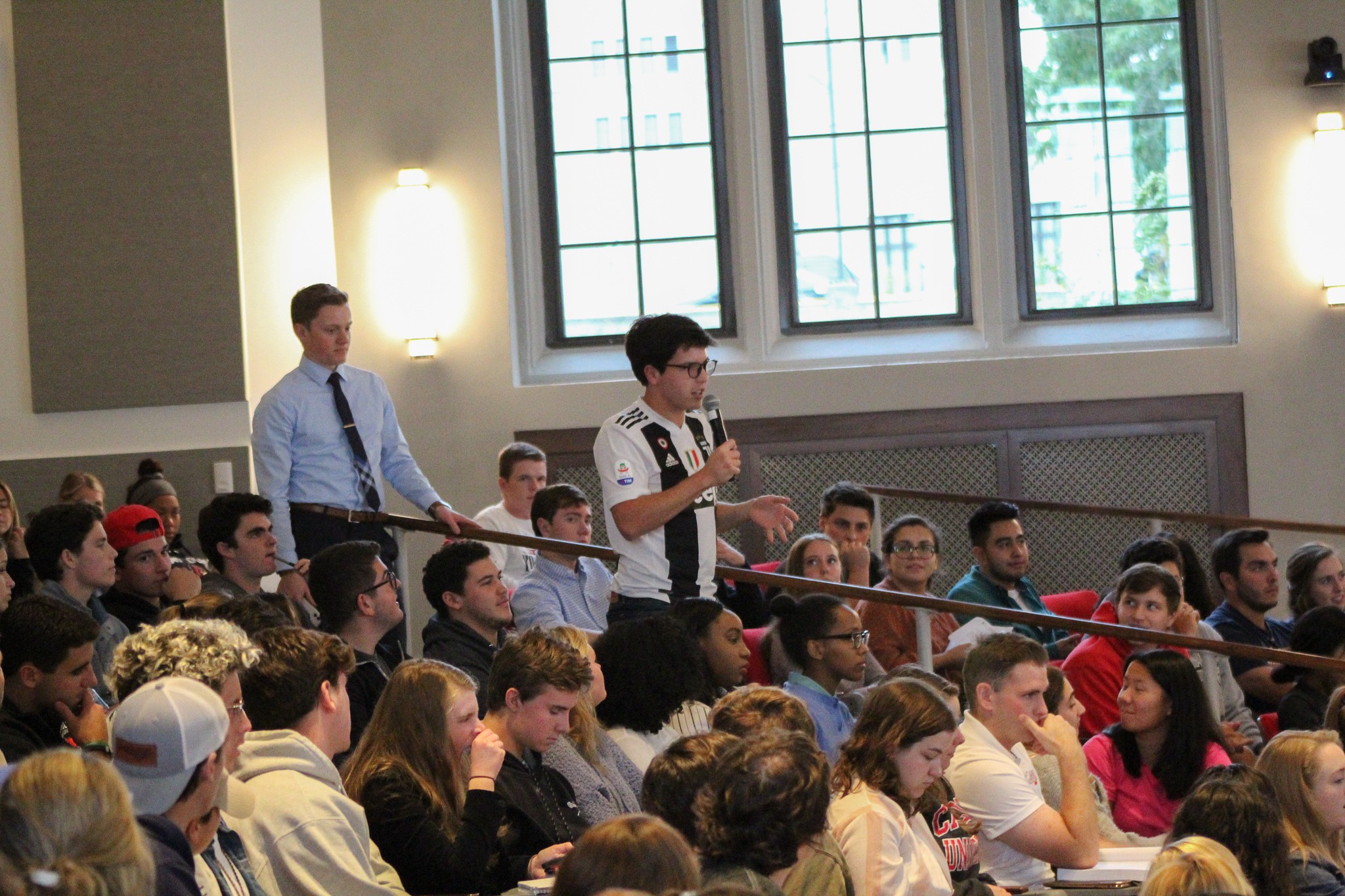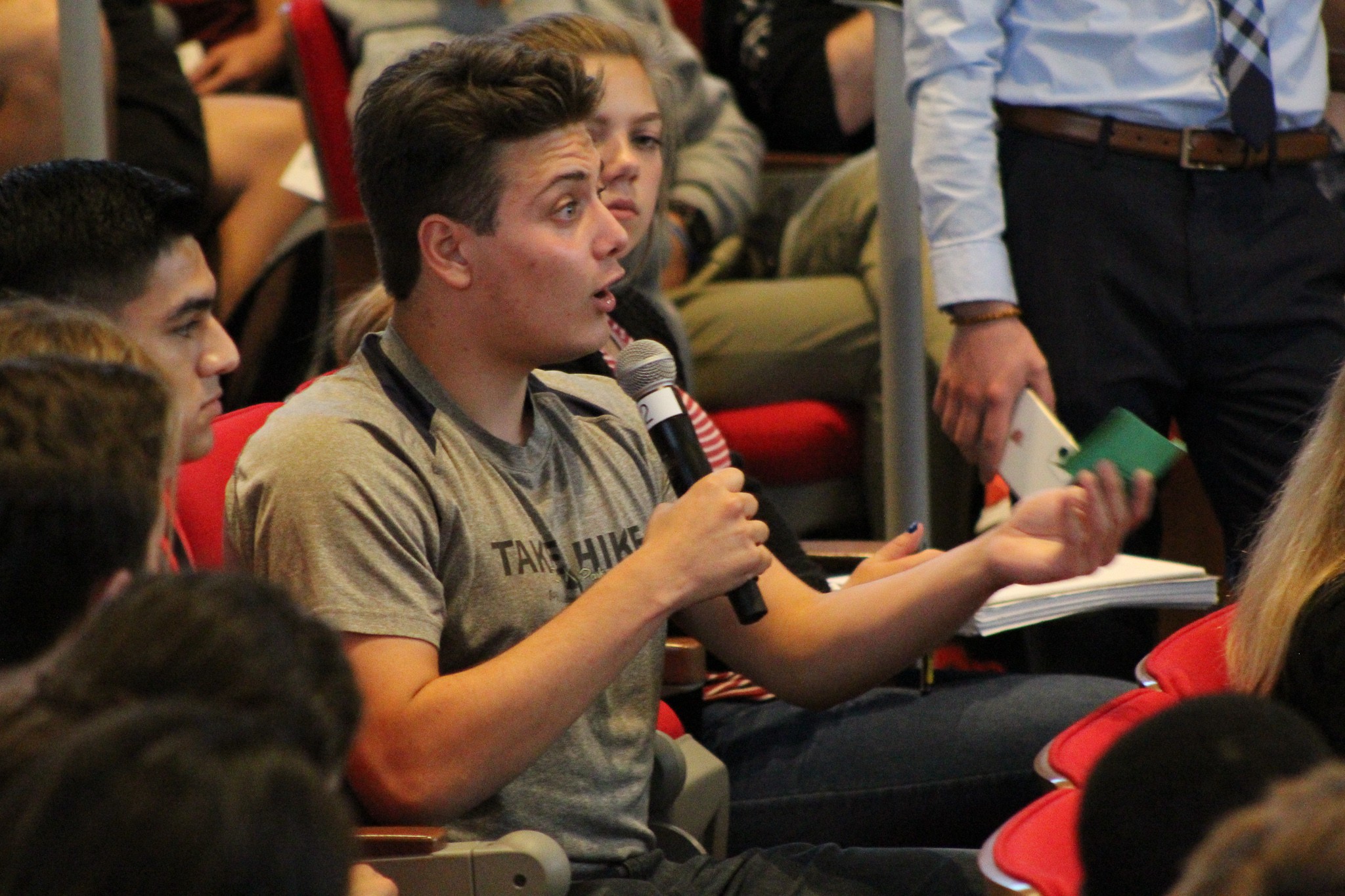 "We make a living by what we get, but we make a life by what we give." - Claire Huang
On Tuesday, October 8, 2019, the Busch School of Business welcomed renowned businesswoman, Claire Huang. During her 30-year career, Ms. Huang has held senior leadership positions at some of the world's most recognized financial services companies, including Bank of America, Fidelity Investments and American Express. She was the first ever Chief Marketing Officer at J.P. Morgan Chase where she was tasked with revitalizing the company's brands to deliver on the firm's growth strategy. In her prior role, she served as the Head of Global Marketing, International Communications and Corporate Social Responsibility at Bank of America. Ms. Huang has served on several boards, including Scottrade, Foster Farms, PODs, Prosper Market and Mirador Financial, an AI based small business lending platform. 
In order to be successful, Huang believes one must be purpose driven, be customer obsessed, and make ethical choices. She focused her lecture on the question, "Is there profit in selflessness?"
Selflessness is a strength—not a weakness. Businesses must play a leading role in securing the future's prosperity. In doing this, businesses find profit in selflessness by having a set of values and practices that put the person first. Businesses must have higher goals than personal gain. 
Be purpose driven.
Huang explained that one's purpose is much bigger than making money.  "Purpose is far more than writing a check to a company," said Huang. In order to be purpose driven, one must ask themselves what is good for the people. From there, the profit will come. This is a top focus among many companies. Needing a purpose beyond profit paves a way for businesses to play a leading role in the future's prosperity. 
Be customer obsessed.
Huang noted the importance of constantly being curious about customers and their behaviors. Start with the customers and not the technology or products. Focus on what customers think, buy, and do. Kindness also goes a long way, making customer service go from good to exceptional. Think about what kind of benefit one can give to the customers and not the next greatest technological advancement. Huang noted that businesses should not just ask what customers want. Rather, businesses should look at the data and draw conclusions. Find the needs that customers and people have in that very moment. Analyzing data is a clear way into what a customer may be thinking. 
Be ethical.
Huang attributed making ethical choices to memories of her father. Her father was able to stay true to his ethical morals and beliefs, while surrounded by corruption. Huang's father had a clear understanding of what was right and wrong. Because of this, the importance of ethical decision making stuck with Huang. Ethics are more important than ever, and no one talks about it. Businesses do not need to compromise their prosperity in order to be ethical. Ethics bring about prosperity.
Is there profit in selflessness? Yes! Huang resonated with the students of the Busch School of Business and its mission of using business as a force for good. Have goals bigger than profit. Understand customers and pursue their dreams. Own up to mistakes. All of these things are acts of selflessness. 
There is profit in selflessness. Find purpose. Put the person first, and the profit will follow. 
Watch the video below to see Claire Huang's full lecture on "Is there profit in selflessness?"