October 19, 2019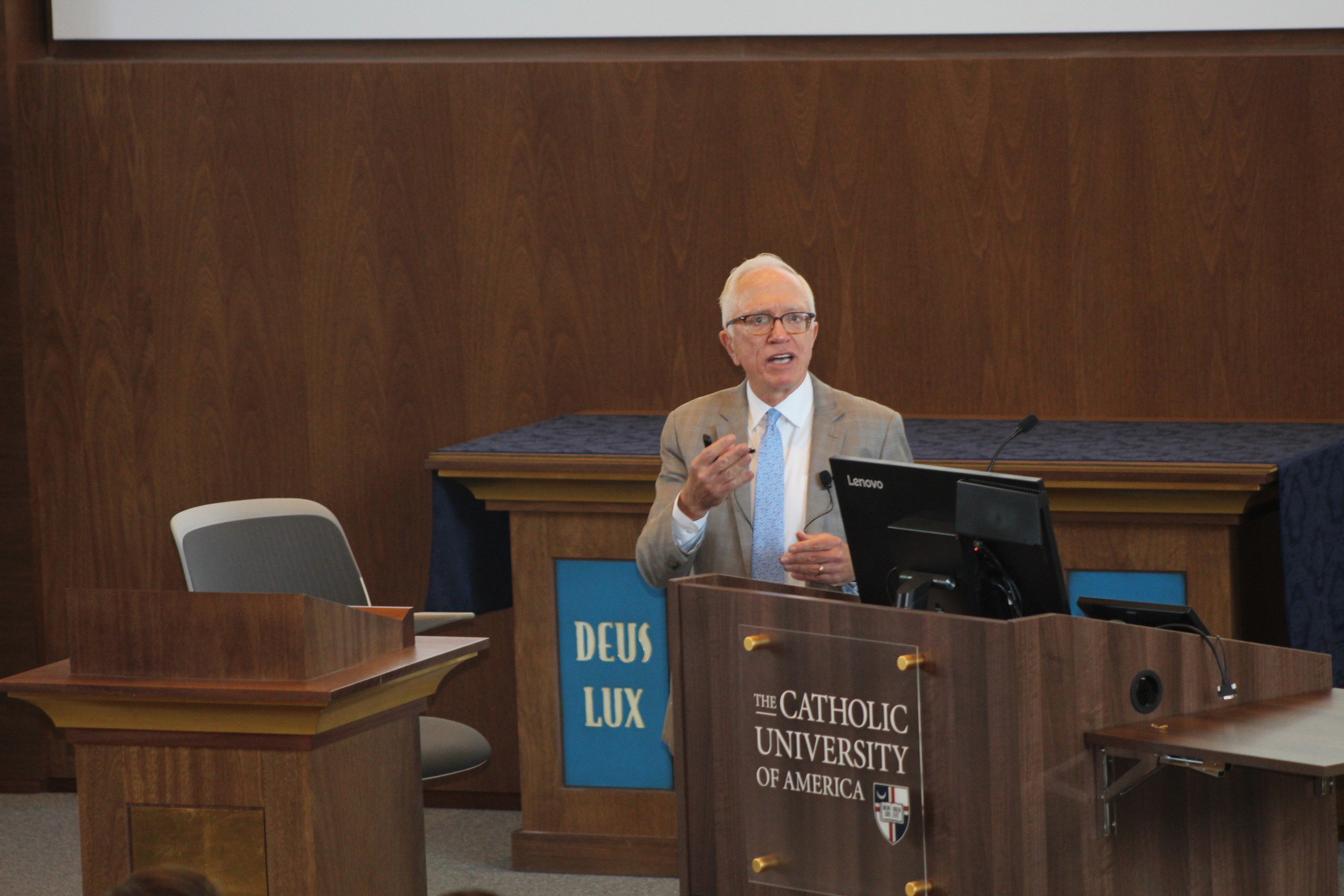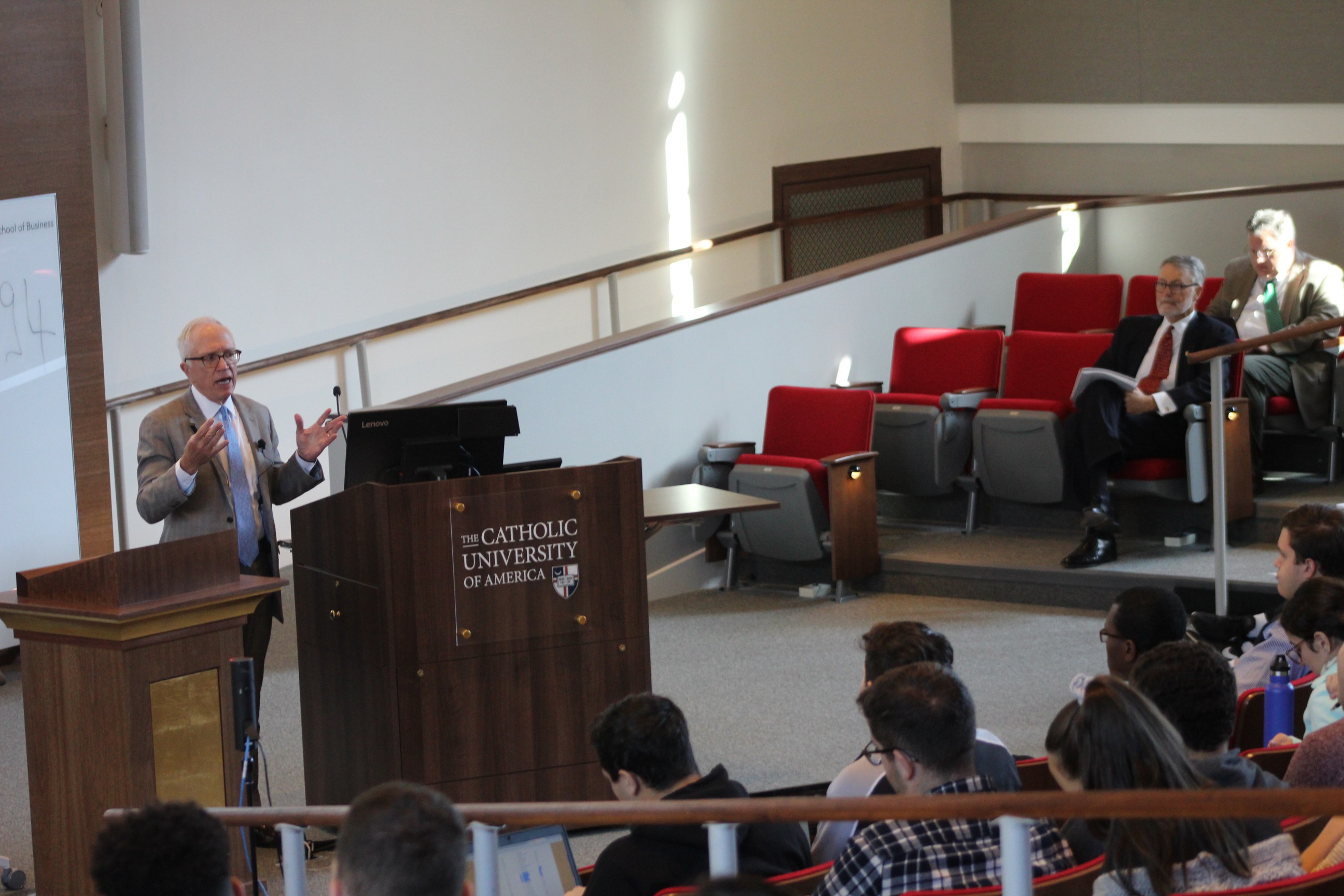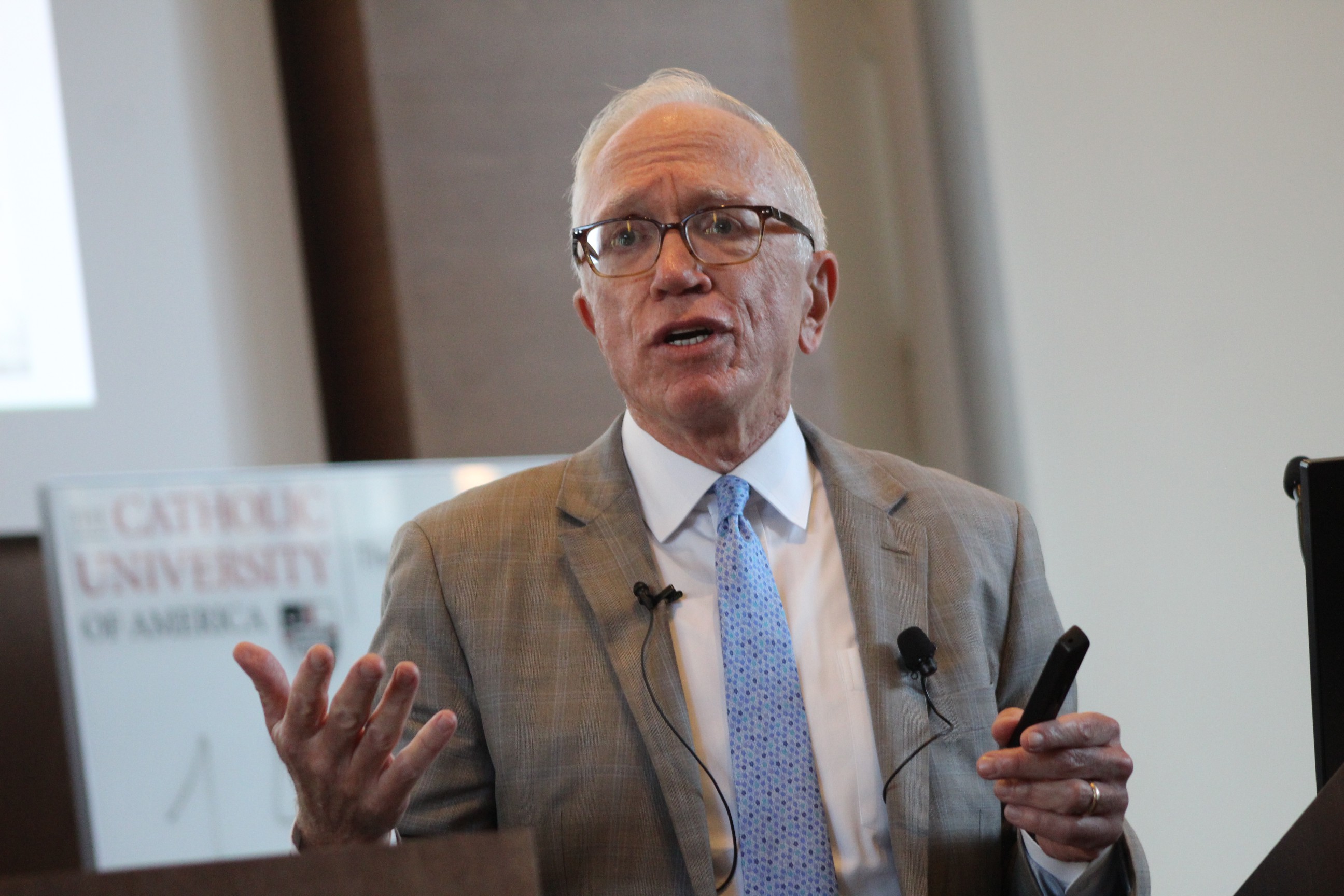 On October 10, 2019 the Busch School of Business invited Stephen Auth, the author of "The Missionary of Wall Street", to speak to the students about how to be a business executive and live out your Catholic faith. 
Long standing Wall Street executive , frequent guest on CNBC, Fox Business News, and Bloomberg TV, and a chartered financial analyst (CFA), Auth went from managing money to saving souls on the streets of New York City. For the last 10 years Auth has led missions trips to Wall Street and has written a book about the experience. 
Auth began his talk using the analogy of two rivers that join together as one river with the two rivers being your spiritual journey and your worldly journey coming together as your road to Heaven. He emphasized that understanding the convergence of these rivers is very important to your business success and to your final end, eternity. Auth then explains several different elements that you may not at initially see as relevant but he explains them in a business context. 
Watch Stephen Auth's lecture on being a missionary on Wall Street below.