July 14, 2020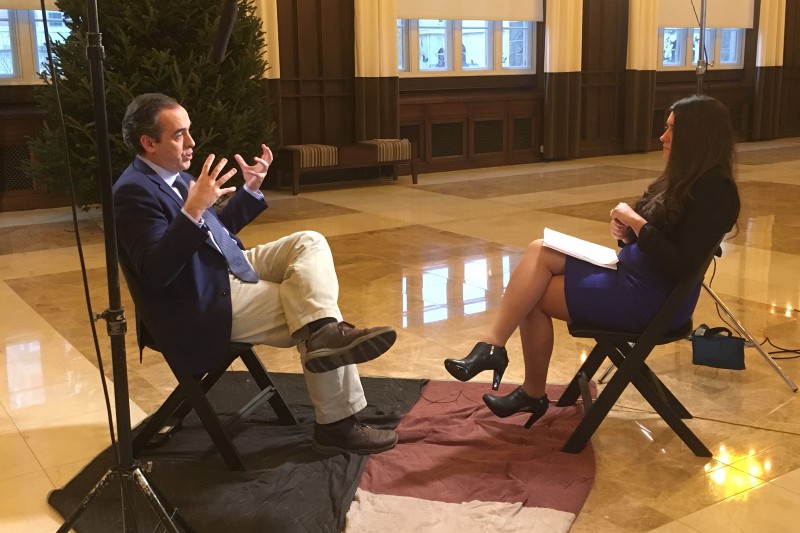 Professor Francisco Lara is a Visiting Professor of Management in the Busch School of Business. Professor Lara joined a roundtable discussion during the NY Summit in 2019 titled "Ethical Leadership and Corporate Social Responsibility (CSR)." 
In one or two sentences, what was the main point of your NY Summit speech in 2019 titled "Ethical Leadership and CSR?"
"I was invited to participate in a round table with Bernardo Kliskberg and Ndba Mandela, grandson of Nelson Mandela, to talk about the relationship between the ethical leadership framework that I developed in my research and the CSR where Kliksberg is an international reference." 
How are you using your cited case studies to come to conclusions in your research? 
"One of my goals in the past was to create a Journal of Case Studies for The Busch School of Business, but looks like it is going to be difficult, so in my research I did not use Case Studies from my professional experience, but statistical analysis that you can see in my papers. I really enjoyed my Case Studies more than my Research papers, but I think that I should work with both."
What are one or two of the most fascinating realizations that you have made during your research? 
"In one of the last papers published at Economic Research, I analyze the different managerial competencies that MBA students in the US and Europe tend to develop in order to see if there are some kind of similarities or differences, using the same managerial competence model questionnaire that is validated in the literature. The conclusions are really interesting in order to know how cultural differences and gender differences affect in different cultures, like the US and Europe. 

Now, I am working with two other papers related to Blockchain and Talent Management. Hopefully we will see some publications in the near future."
Related News