August 12, 2020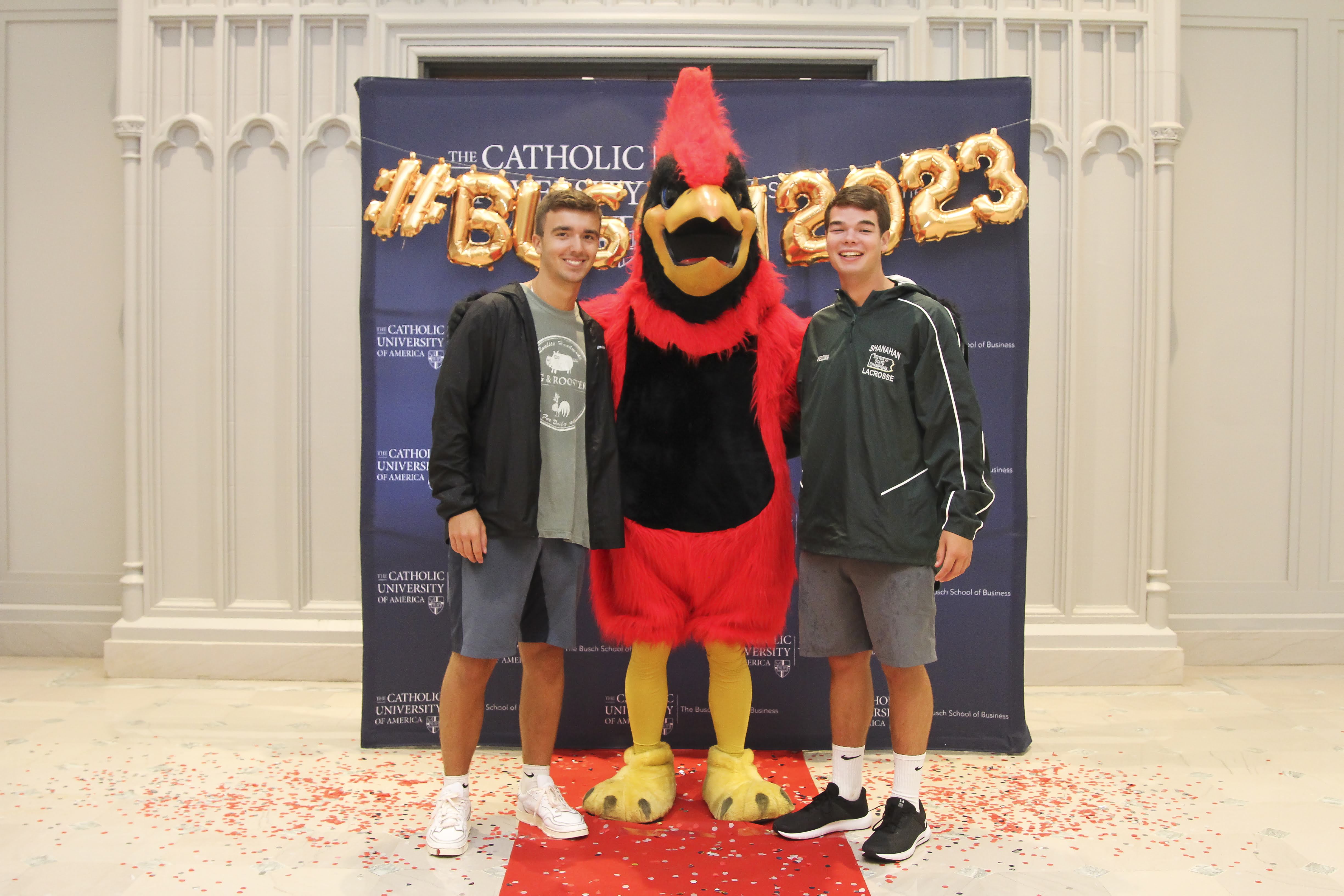 Becoming a freshman in college may seem super exciting at high school graduation, but as the first day creeps up, many incoming students can feel their nerves come with it. How will I balance my classes with my social life? Will I find clubs that cater to my interests? Will my alarm clock be loud enough to wake me up in time for class? To help incoming students feel more at ease, we asked our current students for some quick but helpful advice. Avery Sweeney is a junior Marketing and Sports Management double major from Oxford, Maryland. Isa Salazar is a sophomore Marketing major from El Paso, Texas.
What were you most nervous about before coming to CUA?
Avery: "I was most nervous to be starting college classes, especially business courses. I had decided to switch my major a few weeks before coming to Catholic in August and was unsure if I would fit into what looked like a fast pace, intimidating business environment. I was even nervous that I would not fit the usual idea of what a business student looks like since I'm not one to quickly understand concepts based on numbers and excel."
Isa: "Before coming to CUA I was excited about meeting new people and making new friends but nervous about how I was going to do that."
How did Catholic University help you to calm these nerves?
Avery: "As I prepared to come to Catholic, hearing from my OA [orientation adviser] helped to calm my nerves a great deal and made me feel like I would be welcomed when I arrived on campus. I soon learned that the community we have here at Catholic and especially in the Busch School is unlike anything I had ever seen. From being welcomed my first few days of classes, getting warm smiles from upperclassmen I didn't know, interaction with my Busch Mentor and so many more kind moments, I felt so comfortable and supported!"
Isa: "Catholic University made it really easy to meet new people and make new friends. Orientation and other events that were held almost every day at the beginning of the semester really helped me meet my friends now."
What was your favorite thing to do with your new friends in your first month at Catholic University?
Isa: "My favorite thing to do with friends during the first month was to go explore DC at any time of the day."
What was one piece of advice you wish you had when you started college?
Avery: "One piece of advice I wish I had when I started college was to not be so nervous! Everyone you interact with is also facing new changes whether that be fellow incoming first year students facing a major lifestyle change or upperclassmen learning to navigate their new internship. Everyone around you is always challenging themselves and growing alongside one another so don't hesitate to talk to new people and ask for help if you need something! (Bonus piece of advice: I also wish I knew that I would need to bring a few go to business outfits! You don't need much your first semester but it's better to be safe than sorry... running around Georgetown trying to find a blazer the day before an event is less than ideal.)"
Isa: "Homesickness hits everyone differently. I thought that since I wasn't homesick the first semester I wouldn't be homesick for the second semester. I was very wrong. I was very homesick during the beginning of the second semester. I wasn't prepared for it because it came all of a sudden. I started calling my parents more and more and eventually that helped me stop being homesick."
Related News