August 07, 2020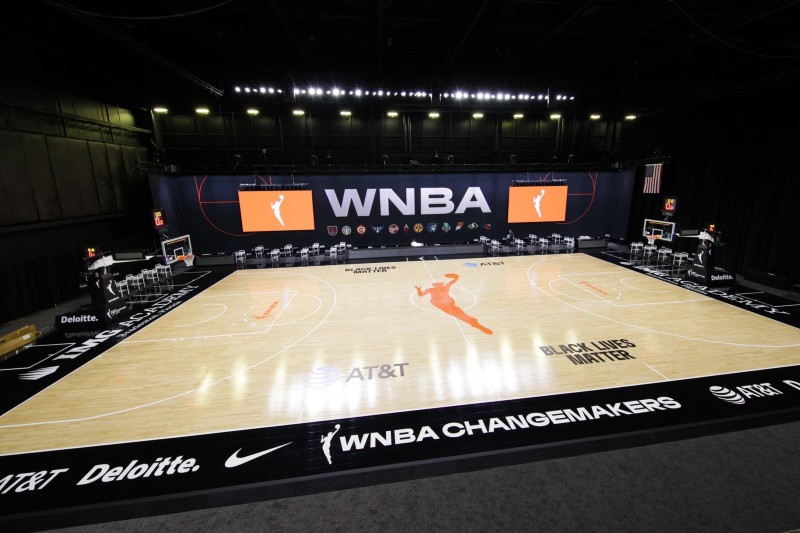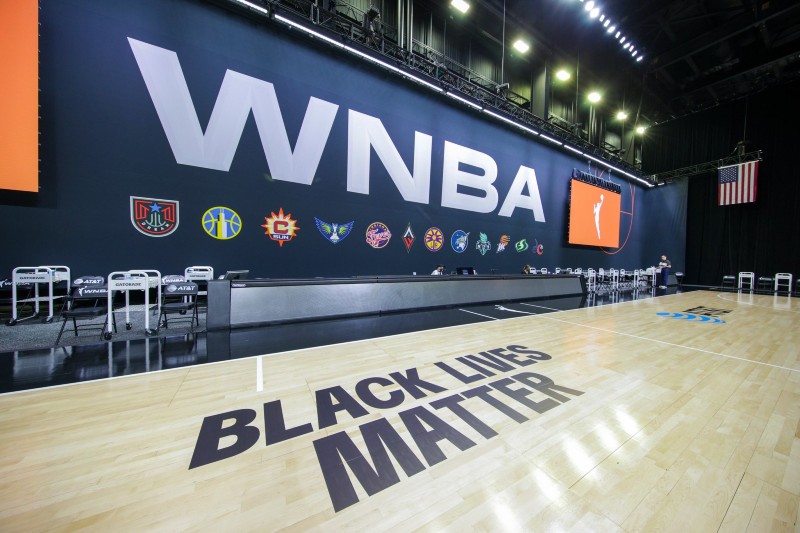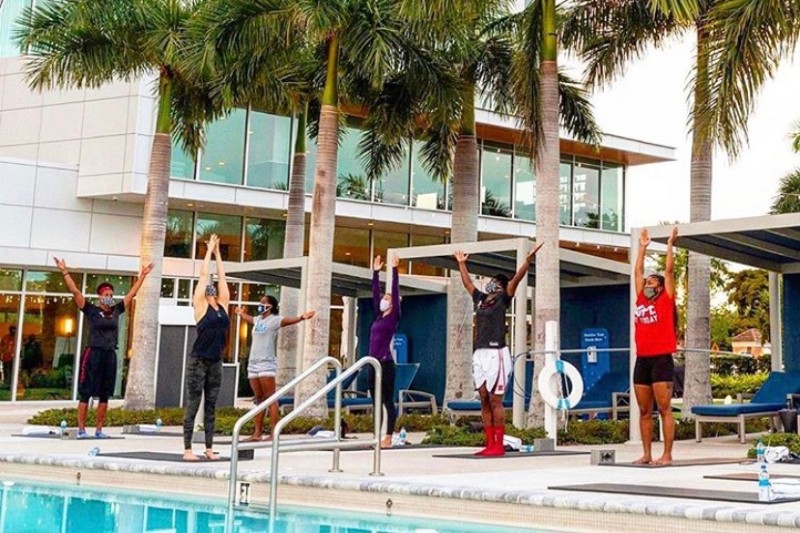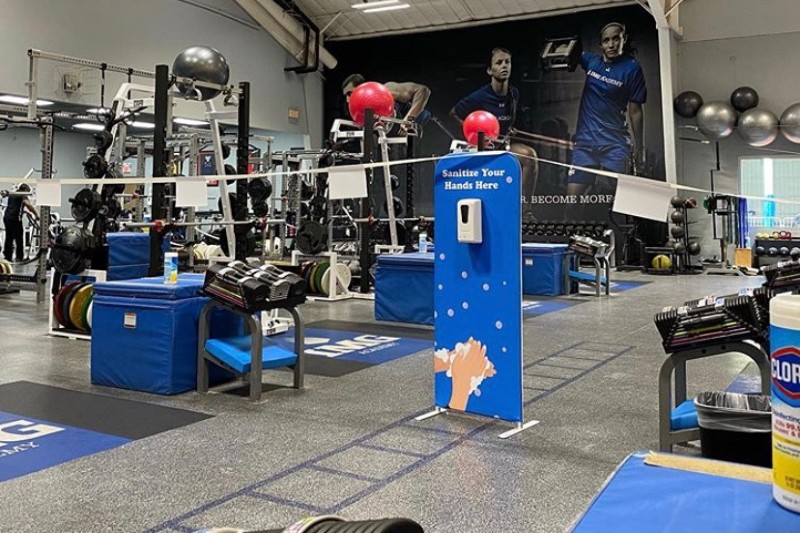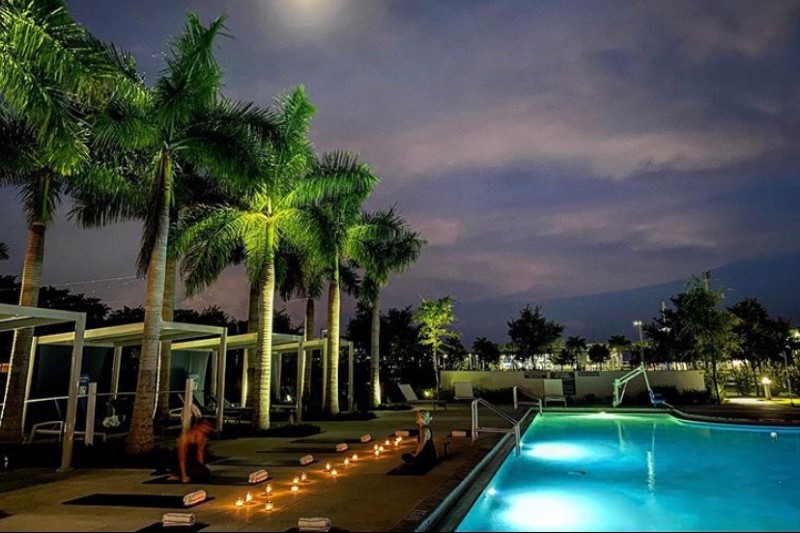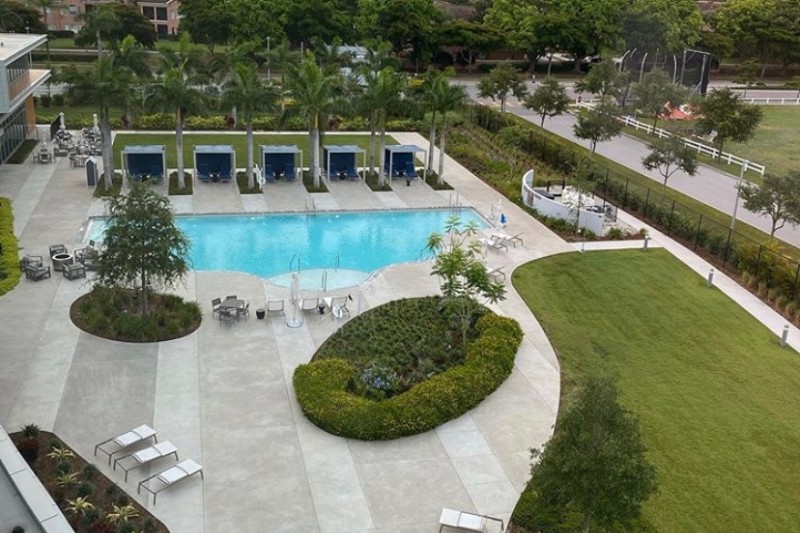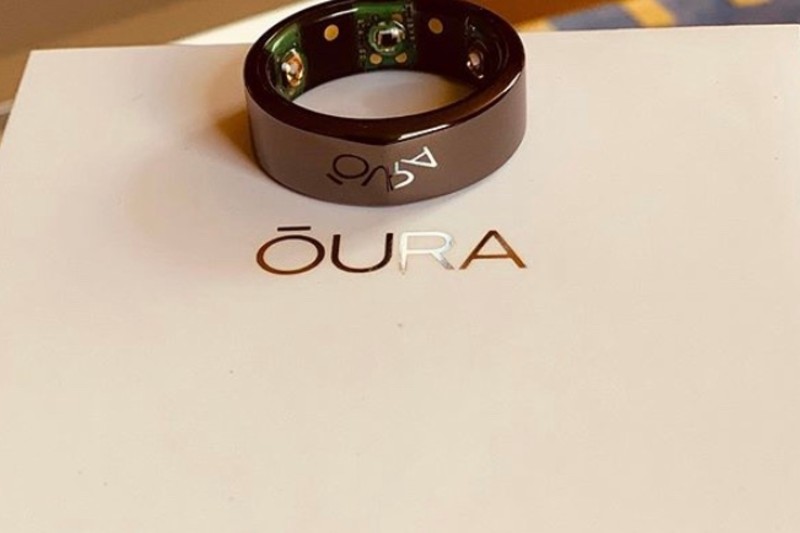 Andrew Wade graduated from Strategy, Management, and Operations in the Busch School in 2019. He went to work for Monumental Sports and is currently an Assistant Video Coordinator with the Washington Mystics. Andrew is in the WNBA Bubble in Bradenton, Florida. He shares his experiences of his time in the Busch School and in the bubble below:
What is your role with Monumental Sports?
"My role with Monumental Sports is Video Coordinator/Player Development coach. I assist in the player development department by organizing practice structures, creating workout plans for our players and break down game film for our coaches. My summers are spent with the Washington Mystics and my winters are spent with the Washington Wizards' and their minor league affiliate team. I scout our opponents, analyze stats and provide coaches with information to improve our team."
How did your time with the Busch School prepare you for this career path?
"The Busch School prepared me for this career path in a number of ways. First and foremost, the career development center helped refine my resume and cover letter when applying to jobs in sports. They sat with me and picked apart my resume - asking me questions about each job experience and why each one would help me reach my goal of working in professional sports. I felt confident walking into a job interview knowing I had gone through the steps of preparing with another person I trusted. Additionally, over the course of 4 years I was taught the immeasurable principle of ethical leadership - a lesson that I take with me in every practice or workout. The values of honesty, trust and empathy all play a part in our team's success."
Now that you're in the WNBA bubble, what are your roles and responsibilities?
"In the WNBA Bubble I have a number of jobs. My primary role is breaking down game film for coaches and working out players before practice and pre-game. I provide our head coach with scouting suggestions and advanced stats based on my research and film breakdowns. During the games, I sit in the locker room cutting up our film. At halftime I show players and coaches a short video of what I've noticed during the first half, offering suggestions and improvements we could make for the second half. Other jobs include being an extra body in practice when one of our players is resting or being in charge of post-practice laundry! 
The WNBA has done a really great job of making sure IMG Academy is in top shape for our athletes - from housing to food to testing procedures - this is a well run operation."
Who is allowed in the bubble?
"The only people allowed in the bubble are WNBA players, league officials and 6 coaches per team. It's a tight knit group - especially with only 12 teams - so I see a lot of familiar faces. It's a great networking opportunity to get to spend time with other people in my profession. There is a package center here for deliveries. Also, we're allowed to order food from Uber Eats, Postmates etc - however the food is first delivered to the package center where the container is thoroughly cleaned by a WNBA staffer."
What safety precautions are being taken?
"We are tested daily for COVID-19. Each team is responsible for using their own equipment (basketballs, weights, etc.) and a cleaning staff sprays the court, baskets and benches before and after every practice or game. Upon entry, we were all given an Oura Ring by the WNBA. This ring tracks sleep metrics and has the capability to detect a rise in body temperature before you notice yourself. I've attached a picture of the ring. WNBA branded wipes, hand sanitizers and masks are all provided by the league. So far we've had no positive tests!"
What are you, your fellow staff members, and the athletes doing for entertainment since they can't leave the bubble?
"From an entertainment standpoint these first few weeks have been slow. IMG is still working on preparing their golf course for our use. That should be open for us sometime in the next 10 days - I'm happy to share pictures once we have access. There is a pool at our hotel that players seem to enjoy, though I haven't gone out there yet. There's another larger pool near the gyms that is supposed to open for us the first week of August as well. There'll be a poolside bar and DJ on weekends to give players and coaches a vacation type of feel. Poolside yoga has been popular for players almost every morning or night. Bike rentals have been a popular entertainment source too. The campus here is so spread out that you can ride for a good hour without even leaving the IMG property. There's been discussions of doing an off-campus excursion to a nearby beach, but nothing official yet. I did bring a number of books with me that I enjoy when not planning for practice or a game. Everything is moving so fast now that games have started, these next few weeks we'll be exploring our entertainment options further with more off-days in the schedule."
Related News