November 16, 2020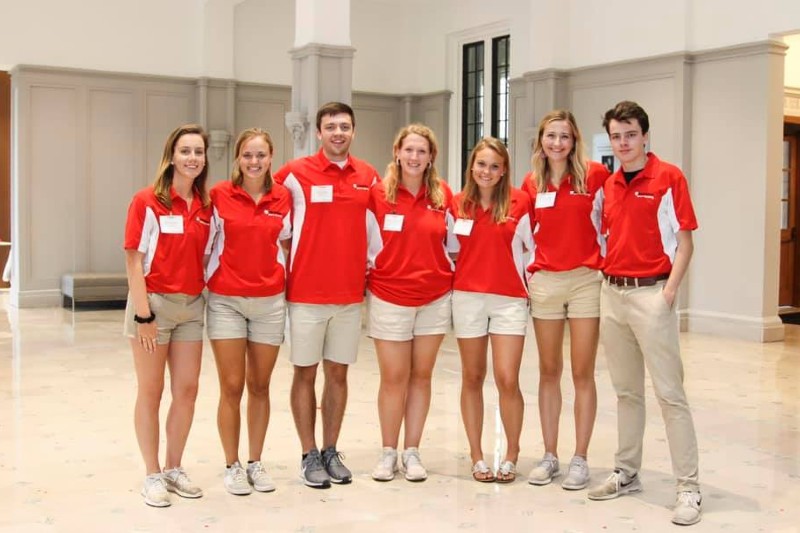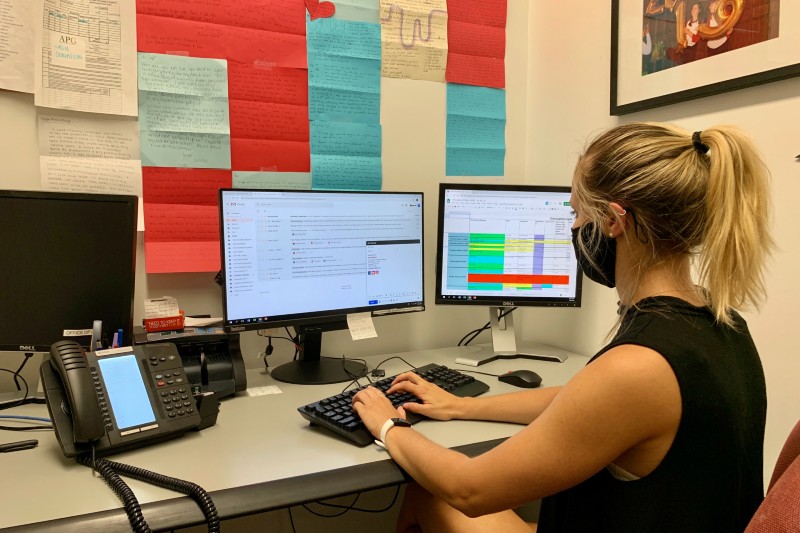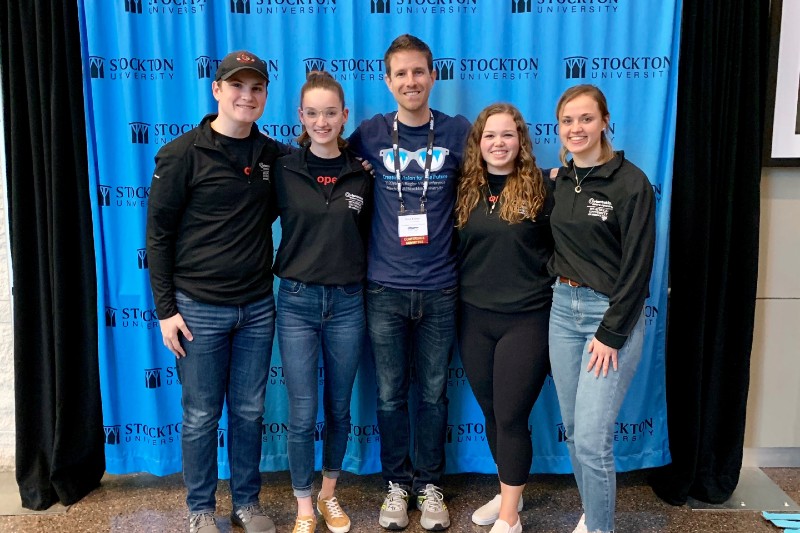 Sydney Hartman, CatholicU '21, is a Marketing major from Eldersburg, Maryland. Sydney was the Student Coordinator for Catholic University's First-Year Orientation this year. She faced the challenges of welcoming the class of 2024 to campus and to Catholic's community in a virtual environment. Below, she shares her experiences of planning and overcoming these obstacles:
How did you get involved in planning Orientation as the Student Coordinator?
"I originally got involved with the Orientation program as an Orientation Advisor. I had a great experience being an OA, but had decided for myself that I wanted to take on a larger leadership role in the Orientation Program and give back to the program as much as possible. The mission of Orientation is to always provide a welcoming environment for every student who joins our university community and it is a program that has truly impacted me in so many ways. 

I applied to be a Student Coordinator in the fall of last year and was selected to serve as one of the Student Coordinators for Orientation 2020."
What unique challenges did this year provide?
"This year in particular came with a lot of challenges. Our team had to think through a lot of changes on the days leading up to Orientation. Throughout the summer months, we worked out a lot of different plans and continued to think of the best possible way to run Orientation in a virtual environment. One of the most unique challenges we faced was training Orientation Advisors over Zoom before Orientation and also creating a whole new program that was entirely virtual for first-year students."
How did you find solutions to these problems?
"As we moved closer to Orientation, we worked very hard to build a solid training for our Orientation Advisors that would help them guide first year students through the 4 days of Orientation. What I found to be most helpful was to communicate often to our staff of 80 OAs and also to different professional staff around campus. A unique aspect of Catholic is that offices like the Dean of Students, Residence Life, and Campus Ministry work together to provide the best experience possible for students."
How did you make sure that students still felt welcomed to campus?
"I felt that the most important part of our job this year was to provide students with a resource. This school year brought a lot of unique changes to student life on campus (different residence halls, online classes, and quarantine). I wanted to ensure that new students had a resource to turn to and ask questions. I was fortunate to have worked with 80 hardworking, incredible student leaders that provided an unparalleled level of support."
Now that you've completed this challenge, what are your plans after graduation?
"After graduation, I plan to pursue Student Affairs in Higher Education! I am applying to graduate programs this semester and plan to attend in the fall of next year. Student Coordinator showed me just how passionate I am about leading others and providing support to other students at this University. I am so grateful for all of the mentors I have had throughout my college journey and all of the growth that I have experienced over the last 4 years. I hope to one day give that same experience to students during their college experience."
Related News