November 30, 2020
Dr. Andrew Abela, Dean of the Busch School of Business, was featured in the Wall Street Journal for his commentary piece, "Woke Capitalism in a Secular World."
"Some 18 months ago the Business Roundtable proposed redefining the purpose of a corporation. Rather than simply working in the interest of shareholders, the organization affirmed that companies also should commit to delivering value to customers, investing in employees, dealing fairly and ethically with suppliers, and supporting local communities.

The admirable—if platitudinous—idea quickly has been perverted to mean that businesses ought to obey orders from the progressive elite, regardless of how thin its connection to any company may be. In practice, "woke capital" does little more than pay tribute to progressive causes through marketing and posturing. The problem for companies that play along is that the proponents of many progressive causes are hostile to free enterprise itself. The best that such companies can hope for is short-term appeasement."
Read the full article, "Woke Capitalism in a Secular World."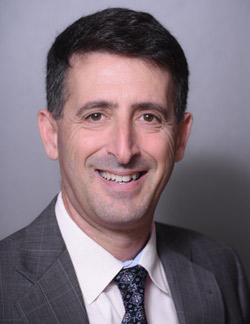 Dr. Andrew Abela is the founding dean of the School of Business and Associate Professor of Marketing at The Catholic University of America, in Washington, D.C. His research on the integrity of the marketing process, including marketing ethics, Catholic Social Doctrine, and internal communication, has been published in several academic journals, including the Journal of Marketing, the Journal of the Academy of Marketing Science, the Journal of Business Ethics, and the Journal of Markets & Morality, and in two books. He is the co-editor of 
A Catechism for Business
, from Catholic University Press, and winner of the 2009 Novak Award, a $10,000 prize given by the Acton Institute for "significant contributions to the study of the relationship between religion and economic liberty."
Related News