December 14, 2020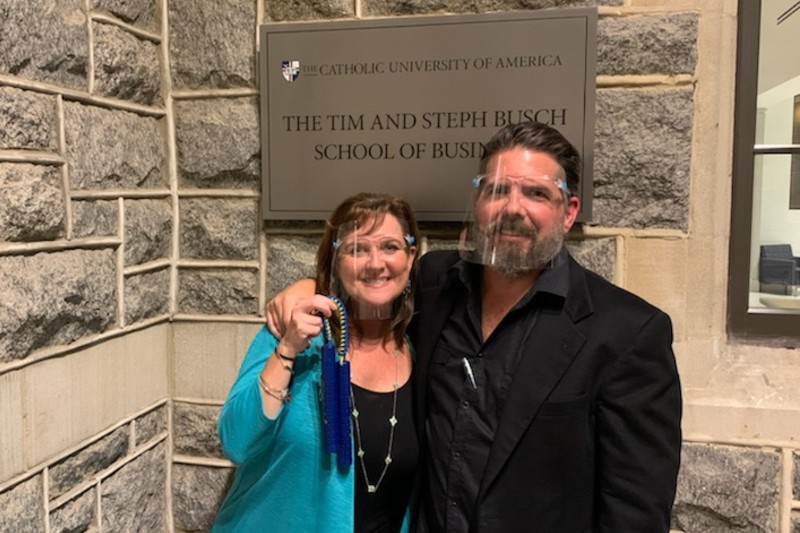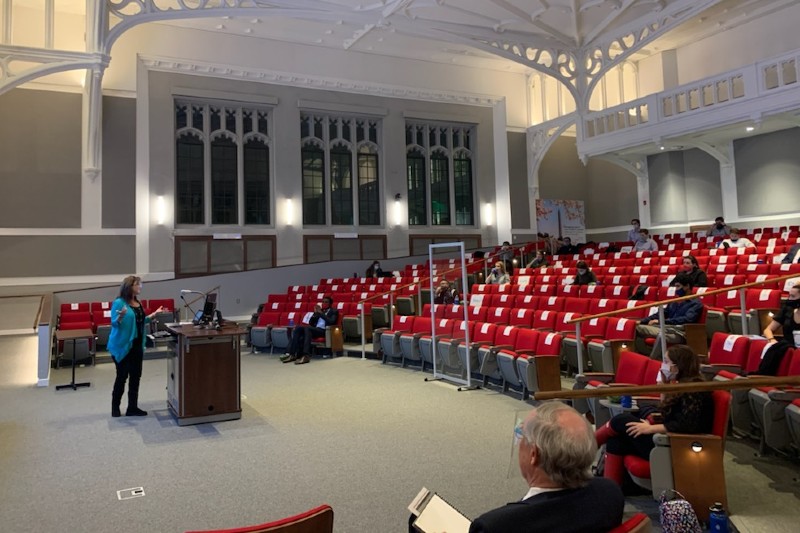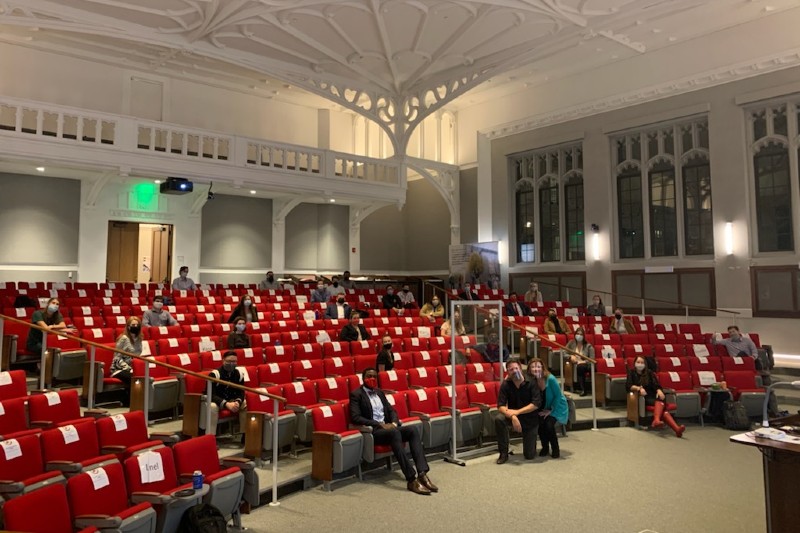 Krista Woods, founder of Glovestix, and her husband visited the Master of Science in Business class. Krista won the Today Show's Next Big Thing in 2016 and also won a bid on ABC's Shark Tank. She shared her experience of creating a start-up from scratch, developing a successful product, facing her fears of failure and public speaking, and relying on her family as her strength. 
Krista shared her story of trying to solve the problem of odors that permeated her children's athletic clothes. She tried all of the products on the market to no avail. She wanted to create something that was safe for her children to touch, but also solved the issue of smell. None of the existing products checked both of those boxes. Krista decided, then, to invent something herself and went to work on prototypes and testing. With no experience in manufacturing, logistics, ecommerce or product development, Krista brought GloveStix to market in less than a year.
Krista discussed with the students how Shark Tank is a show, and that crafting your story and a compelling narrative was important. More important, however, was having your facts and figures down. Krista and her husband wrote down every question they saw on Shark Tank, and practiced answers for Glovestix. Krista also noted that Shark Tank is cut for television, so audiences don't get to see the full pitch.
Finally, Krista elaborated on how hard it is to be an entrepreneur, even five years out from the start. She shared that she still has struggles, whether that be with logistics, quality control, or sales. With the cancellation of spring sports in March 2020 due to the pandemic, Krista noted that a new curveball was thrown her way. Despite any issues, she said that she believed facing her fears was important, and that she relied on her husband and family for support.
Watch Krista's episode on Shark Tank here.
Related News