December 14, 2020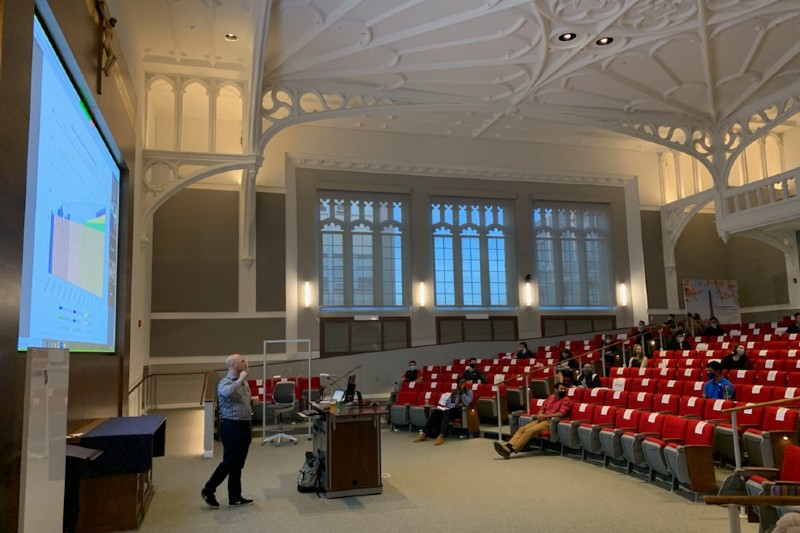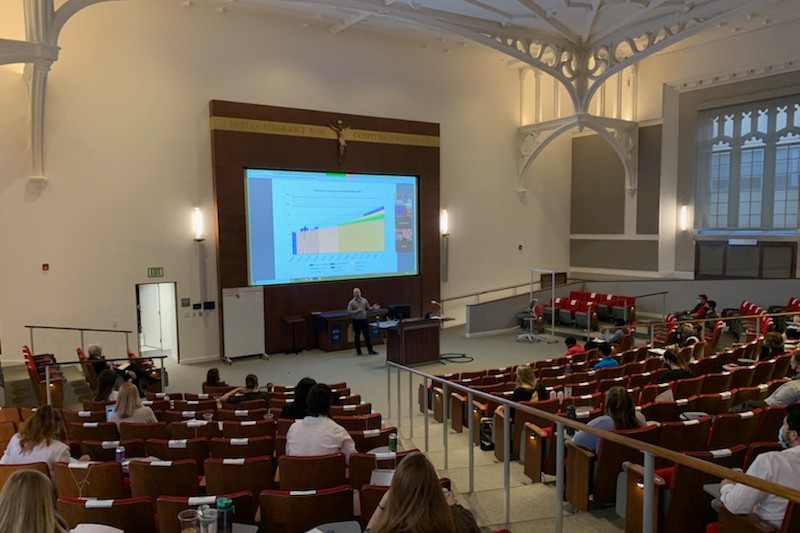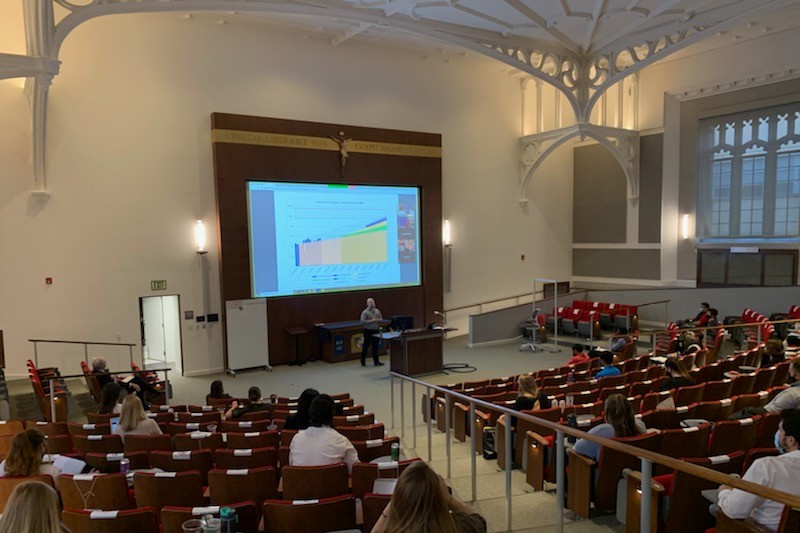 Brett Robison, co-founder of Silver Branch Brewing in Silver Spring, MD, visited the Master of Science in Business class this fall.
Brett spoke with our graduate students about his background in finance and how he worked on Wall Street before realizing that he wanted to pursue his passion of opening a brewery. He then worked to gain experience in managing staff and the customer experience, reading every book he could on developing those skills and building a network of contacts.
Eventually, he and his co-founder discovered the perfect location in 2019 in Silver Spring, MD, and opened their brewery to great success. Within a year, taproom sales had almost doubled since opening and they were set to be one of two Maryland breweries that were going to be featured at Nationals Park. Then, the pandemic hit.
Brett then presented a report that he had shared with his Advisory Board, breaking down the effects of COVID-19 on his start-up and how the company had rethink their business model, take advantage of the CARES Act and Paycheck Protection Program, and construct an online platform with in-home delivery to maintain their business. He discussed how the company is now diversified in taproom, online, and wholesale sources of revenue, and credited the agility of Silver Branch in being able to pivot so quickly. He also walked students through the challenges and opportunities for the company going forward.
Thank you to Brett and Silver Branch Brewing!
Related News