December 17, 2020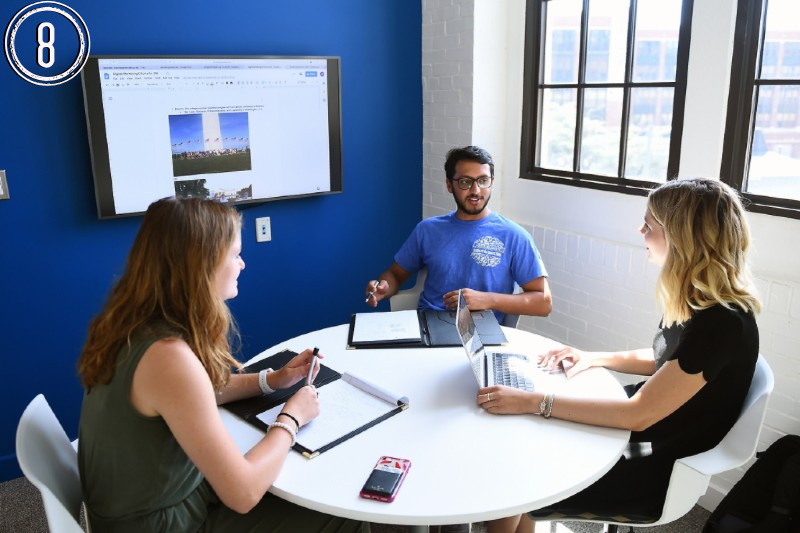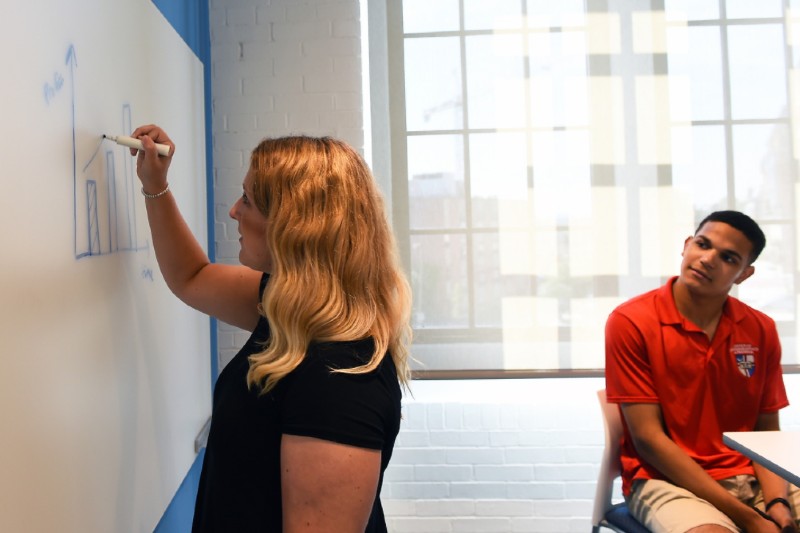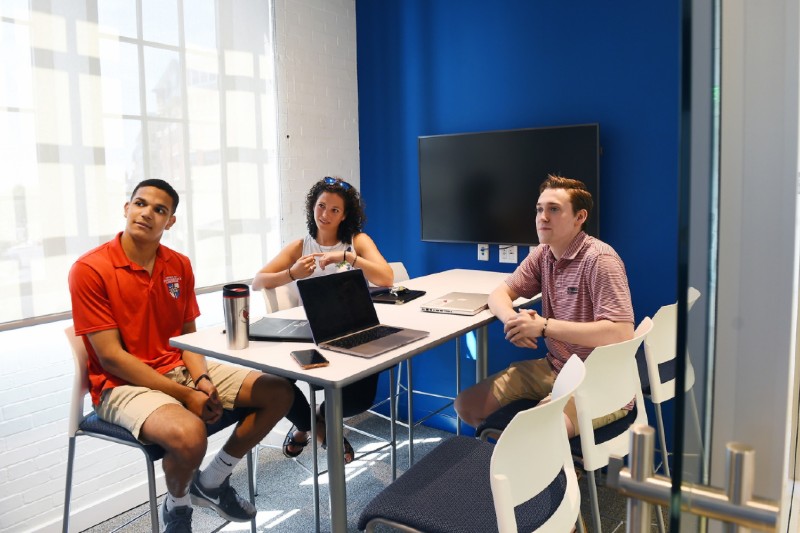 We're counting down the days left until Christmas by highlighting certain aspects of the Busch School that line up with the days in our countdown, akin to the 12 days of Christmas. With 8 days left, we celebrate 8 Maloney study bubbles!
The study bubbles are located on the third floor of our newly-renovated building, Maloney Hall. The building opened for students in January 2019. 
The first floor of the building is home to the faculty of the business school, and offers an all-purpose room and a common area for faculty and students to interact. The second floor hosts the Della Ratta Auditorium, which seats 288, St. Michael's Chapel, the Forlenza Finance Lab, 2 case study rooms, and a grand lobby. The 3rd floor has 8 study bubble rooms, 4 classrooms, and a case study room. It's also home to a cafe area and an all-purpose room. The fourth floor hosts the dean's area, the offices of Academic Services, Student Experience, Career Development, the Master of Science in Business, and Busch School Advancement.
Maloney Hall was designed to mirror the professionalism and concern for excellence the school endeavors to instill in its students. "We shape our buildings; thereafter they shape us," Winston Churchill said. Explore Maloney Hall!
Related News