December 18, 2020
University Research Day (URD) at The Catholic University of America is a day when students, faculty, and staff come together to celebrate, share, and learn about the exciting research taking place at Catholic University. The format for URD 2021 is a virtual event, with in-person sessions if possible. Over the past five years, URD has showcased the work of hundreds of students, faculty, and staff, including research on the economics of farmers in Ghana, evangelization in the New World, the effect of mindfulness in child development, and the automatic detection of concussions, among many others. 
Important Dates:
Abstract Submission Deadline: Feb. 19, 2021

University Research Day 2021: April 15, 2021
Complete your abstract submission form here.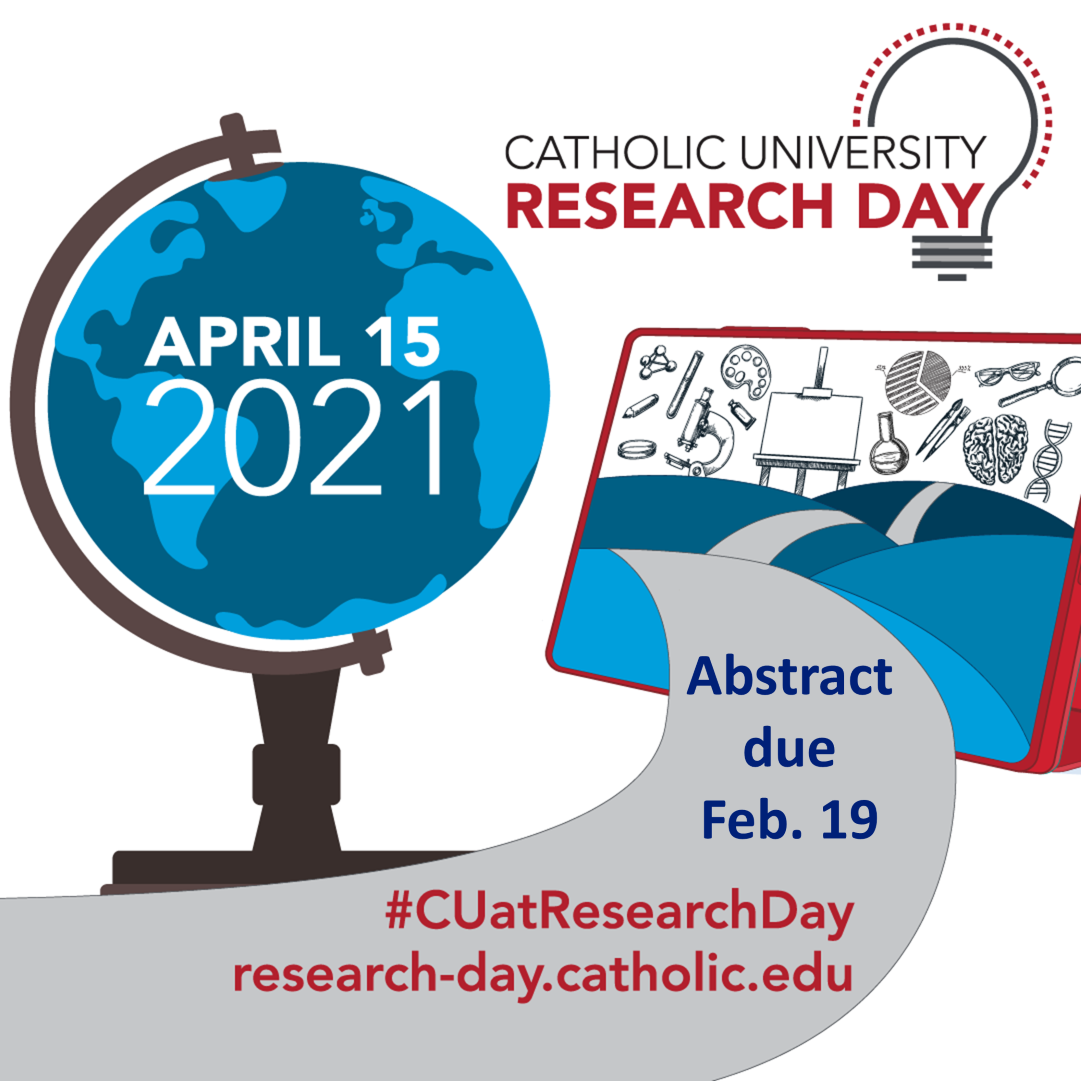 Related News