March 18, 2021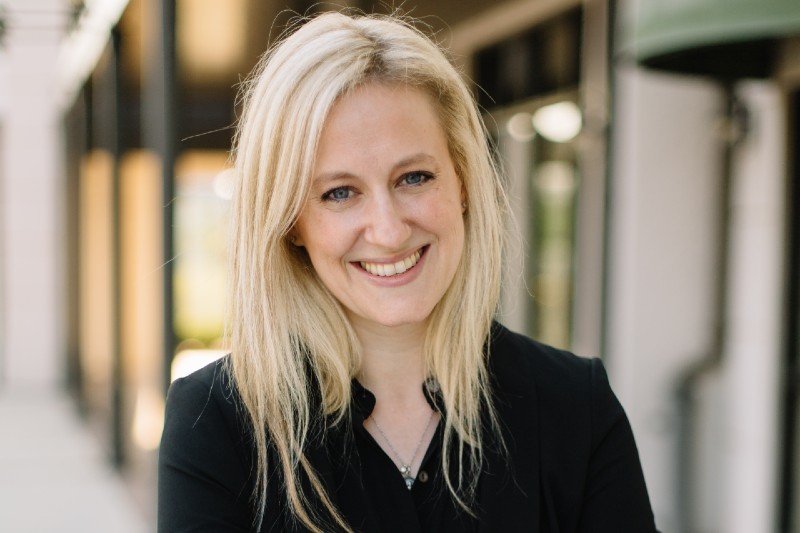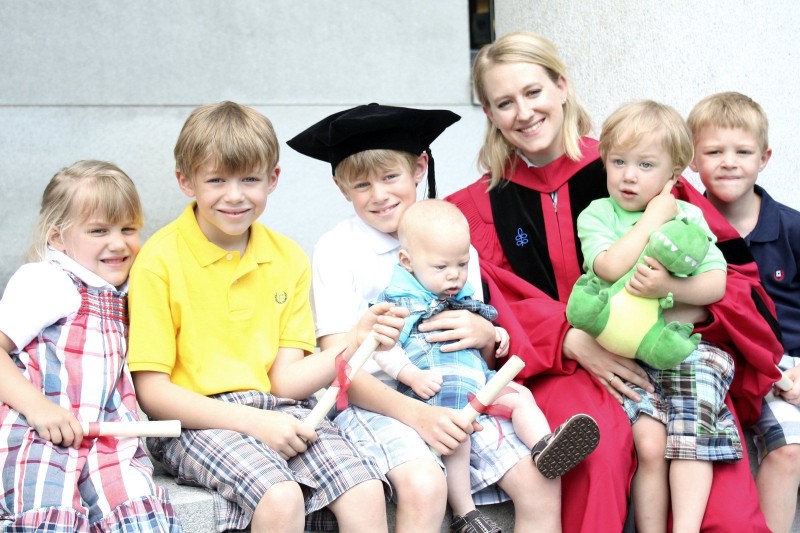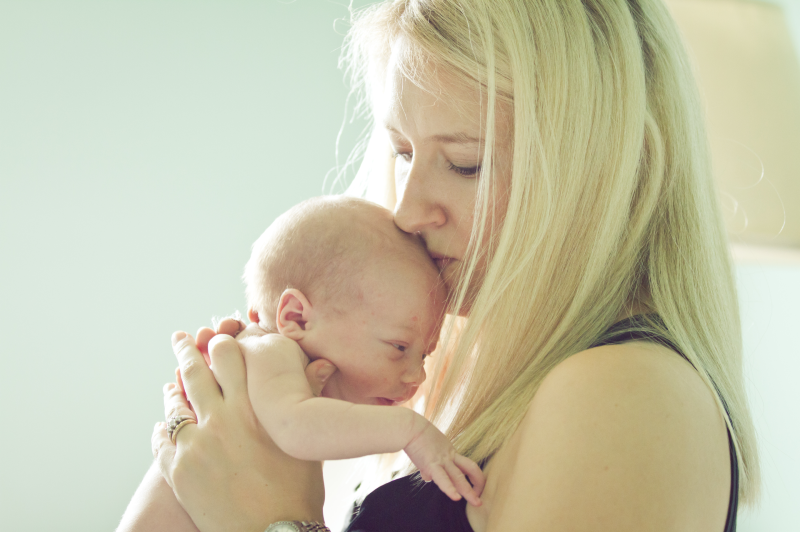 March is Women's History Month – and at the Busch School, we're celebrating the vital role women play not just in American history, but also all the work the women of the Busch School do for our future business professionals. Today, we're profiling Dr. Catherine Ruth Pakaluk, Director of Social Research and Assistant Professor.
Describe your career and accomplishments.
"I've been teaching and researching at the Busch School for 5 years coming up this summer. Really proud of that--working at the Catholic University of America is a dream-come-true for me! Before teaching here, I was a professor at Ave Maria University in Naples, Florida, which was my first job out of graduate school. I was there for 6 years, so all together 11 years as a teaching faculty member. I routinely thank God for the blessing of having a teaching job, since I love working with students so much.
Before teaching as a faculty member, I earned my Ph.D. in economics at Harvard University, in 2010, under the supervision of one intimidating Nobel-prize winner (Oliver Hart) and two other faculty members who were much less intimidating. I finished the Masters degree earlier in 2002 (also in economics), and had done my undergraduate work at Univ of Pennsylvania as a double-major in Mathematics and Economics magna cum laude.
Personally, I have been married for almost 22 years (in August) and have eight kiddos, one of which is a student here (freshman, CS Eng.). I also helped raise my six step children who had lost their mom to breast cancer before I married my husband. I'm more proud of these personal accomplishments than my professional ones, but they work together in lots of ways. I think of mothering and educating as closely aligned, and I try to make the strengths play off of each other. "
Describe a role model or mentor that has helped you through your career.
"Oddly enough, I have struggled to find a mentor in my career. Lots of reasons for that. But it's one reason I'm passionate about helping others--because I looked for support and didn't find it."
What do you want women of today to know about business?
"I want them to know that they can succeed because of their femininity and not "in spite" of it. Embrace what makes you feminine and beautiful. At the same time, work really hard, and don't fear people who have a bad attitude. If you look for discrimination, you'll find it--don't look. Look instead at your own work, and work as hard as you need to attain mastery. Excellence always speaks for itself. There's no shortage of people in the world who take short cuts, and no shortage of people who are jerks. Sometimes they're the same people, sometimes they're not. But there is a shortage of people of character, hard workers and people who go above and beyond. If you focus on that, you'll always be able to move up and reach for your dreams."
Related News