March 15, 2021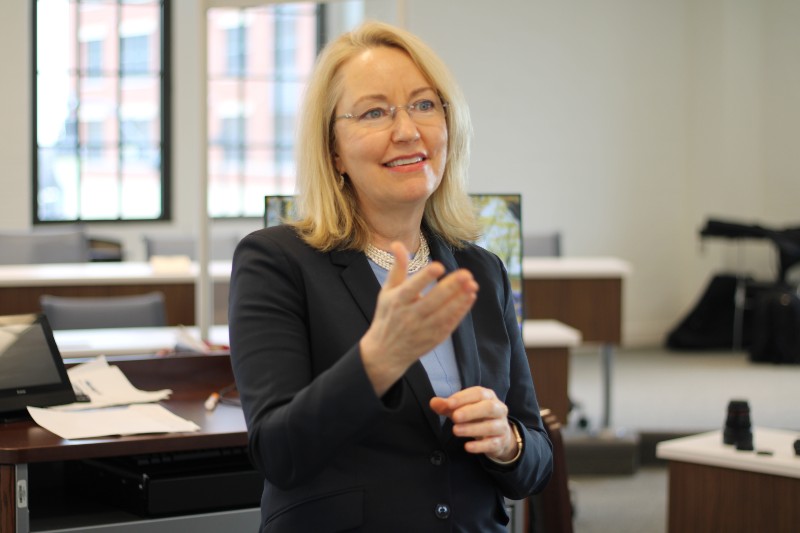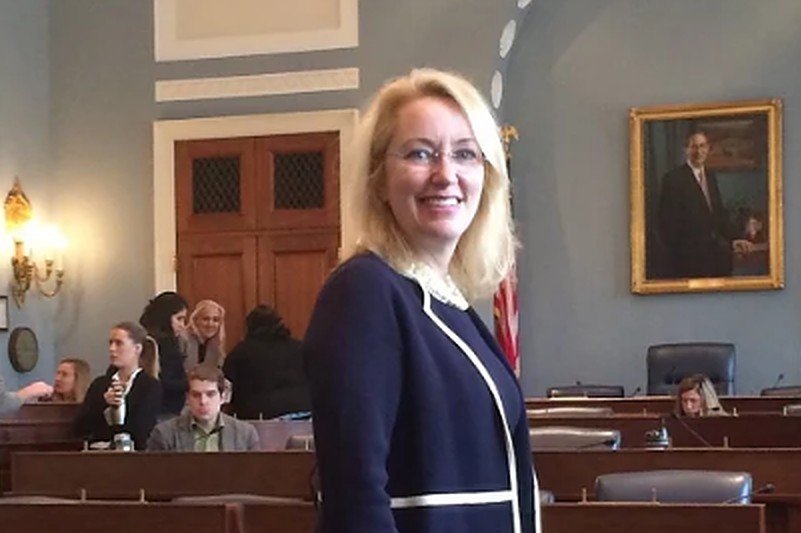 March is Women's History Month – and at the Busch School, we're celebrating the vital role women play not just in American history, but also all the work the women of the Busch School do for our future business professionals. Today, we're profiling Marti Tirinnanzi, adjunct professor of Accounting and Finance in the MSB Program.
Describe your career and accomplishments.
In 2020, Professor Marti Tirinnanzi joined the faculty of Catholic University's Busch School of Business as an adjunct professor of accounting and finance. For more than 25 years, Ms. Tirinnanzi has advised REITs, banks, securities/futures brokerages and commodity dependent manufacturing companies in the areas of price and rate risk management, hedging strategies using derivatives contracts, financial instrument accounting, and regulatory compliance.
Ms. Tirinnanzi is also well known among Washington DC policy circles, and regularly advises Congressional staff, the Commodity Futures Trading Commission, FDIC, FHFA, banking regulators and financial markets industry groups on ways to address financial risk. She is also committed to advancing ESG initiatives, such as financial inclusion and affordable housing, working on community development program leadership from the Federal Reserve Board of Governors, the US Treasury, and the US Dept of Health and Human Services.
Ms. Tirinnanzi earned her MS in Business from The Johns Hopkins University, and BA in Liberal Arts from Notre Dame of Maryland University. She currently serves as an independent director on the Board of ICE Mortgage Services, and ICE Mortgage Technology Corporation, which are owned by the Intercontinental Exchange (NYSE: ICE). She is active in the National Association of Real Estate Investment Trusts (NAREIT), the National Association of Corporate Directors (NACD), and Women in Housing and Finance (WHF).
Describe a role model or mentor that has helped you through your career.
"I have great admiration for Dr. Dawn Carpenter, PhD, who is a leader in the Catholic University MSB program."
What do you want women of today to know about business?
"Opportunities abound! My recommendation to everyone is to commit to a lifetime of learning. Not only does it make you an interesting person, but it will ensure that you will have a profession and be capable of making a contribution throughout your lifetime. Everything in the world is in a state of constant change, so the more you embrace change, stay on top of new technologies and innovation, the more confident you will be in your life's journey."