March 24, 2021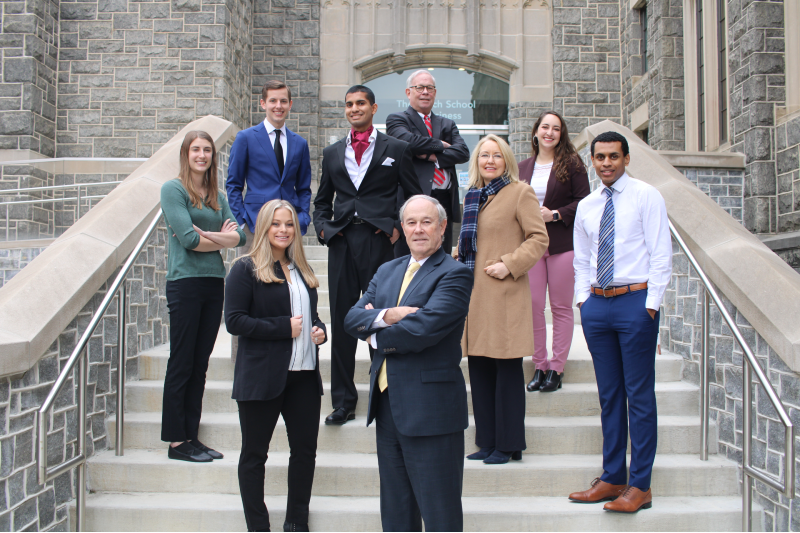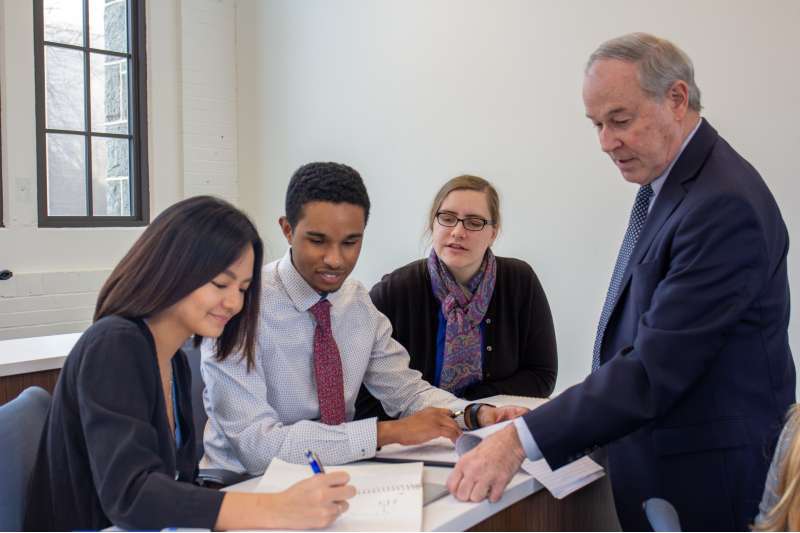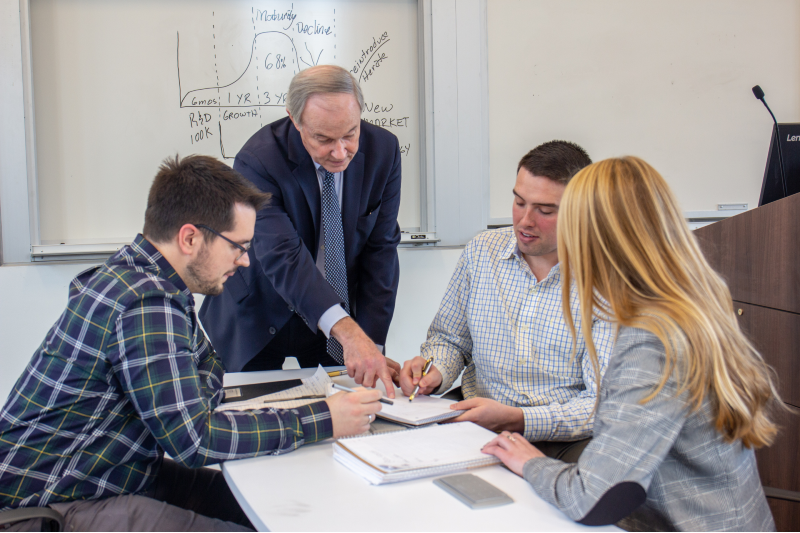 "Here's something that I am proud of. Last year, 100% of my Master of Science in Business grad students got jobs. Great jobs. As undergraduates, these students majored in the Liberal Arts--subjects like Political Science, English, History, Philosophy, Psychology and other areas in the Liberal Arts. That's right—Liberal Arts.
The Master of Science in Business program in Washington DC sees the potential to start these graduates on outstanding career paths. 
When the program was founded, I had just completed a 35-year career with ExxonMobil, helping to build that company's fuel products division into the largest brand in the world. I suppose I know a thing or two about brand building. Our mission was, and remains, to help our students to discover not just a job but a career where they can grow and earn a great living. By adding our intense two semesters of practical business education and experience to their resume, our graduates can compete for any job and increase their earning potential.
How do we enjoy these results year after year? We focus on four key areas to ensure our students are ready to win that all-important first job. 
Stand Out from the Crowd. Nearly every resume looks alike at this point in a graduate's life. Take something to the interview that sets you apart. In our students' case, it's the final client deliverable from our graduates' real-world capstone project. In your case, it might be a final marketing project or a work product from your internship. Demonstrate not just knowledge but that you can put it to practical use.
Exhibit a Professional Demeanor. You've heard the expression you can dress him up, but you can't take him out. Not so with our students. We model and practice professional business behavior throughout the program; in class, with clients, in our networking engagements. Our graduates are work-ready, and employers have confirmed this.
Know the Culture. When you target a Company for employment, study their public website. Look for recent news stories. Know the culture of the Company. Look for chatrooms of employees and public lists and ratings. Study the backgrounds of the key players, especially those who will interview you. What do you have in common? Schools, degrees, hometowns, sports interests? We are all an open book today; find the connection that makes you more personable and memorable.
Demonstrate Confidence. Above all, have the confidence you can compete for any job. Exude the knowledge, the skills, the attitude, and the professional presence to fit into any kind of organization.
For me, the rewards of taking a 35-year career from business to academia are tremendous, and it is a gift that keeps on giving. When former students forward me the email that says "I nailed that interview," followed closely by the excited call, "I got the job," it is a gift to be sure. And the graduate who climbs the ladder in their career and continues to credit the MSBA program with their success is a never-ending reward.
We still have openings for the fall for the 9-month master's degree. If you know someone who can benefit from these tips, take a second to like and share this post."
Stewart McHie is the Program Director of the Master of Science in Business program at The Catholic University of America in Washington, DC.
Learn More about the MSB Program
The Master of Science in Business degree is a 9-month Master's degree designed for recent liberal arts and STEM majors.
 100% of our students have received desired job offers within 3-5 months of graduation and the average starting salary is $65,000. 
Learn

 

More
Related News