April 12, 2021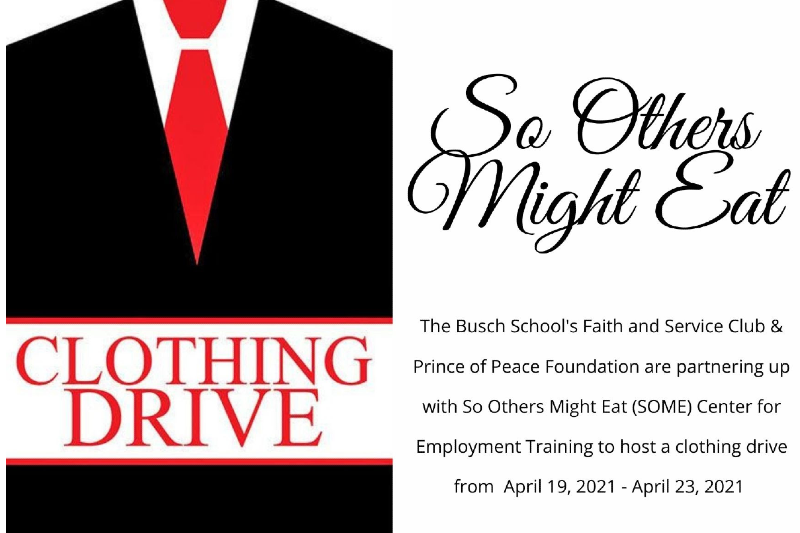 The Busch School's Faith and Service Club and the Prince of Peace Foundation are partnering up with the So Others Might Eat (SOME) Center for Employment Training to host a clothing drive from April 19 to April 23.
Please join us in donating clothing and shoes! Special emphasis on professional clothing for SOME client's interviews and internships.
Please contact Jessica McCarthy (mccarthyjm@cua.edu) for details of location drop off.
Related News