March 26, 2021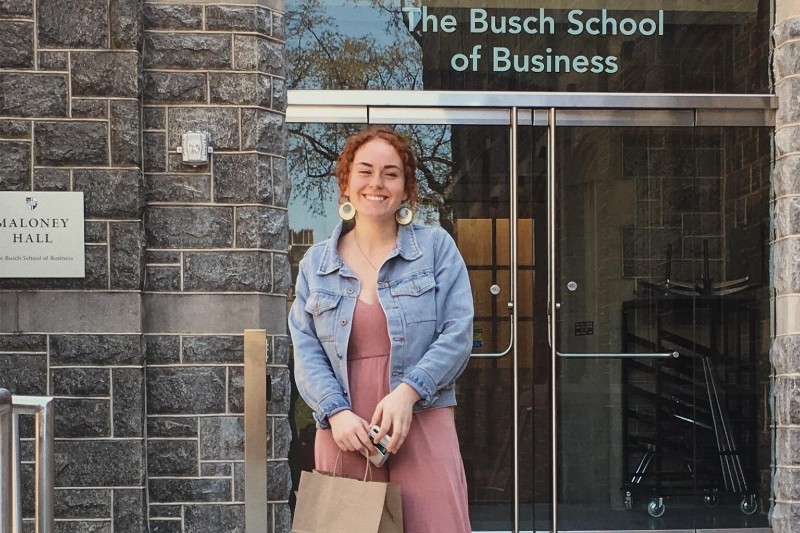 Leading up to National College Decision Day on May 1st, we asked our Busch School students why they chose to attend The Catholic University of America. Caroline Melia, Catholic '22, is a Busch School student from Garnet Valley, PA. Caroline is specializing in Marketing and Human Resources Management. She shares her story and her advice below:
Why did you choose to attend Catholic University and the Busch School?
"I chose to attend Catholic University and the Busch School because I immediately fell in love with the small-school atmosphere and the sense of community that I felt when touring campus. Additionally, the location of Catholic University cannot be beat! Being in D.C. really stood out to me when choosing where to attend college."
What's been your favorite part of being a student at Catholic University?
"My favorite part about bring a student at Catholic University has certainly all of the opportunities that I have been given through The Busch School. I have been able to become very involved within the Busch Ambassadors Program and have thoroughly enjoyed my time serving as a resource to prospective students as well as a mentor to first-year students during my time as a Major Mentor!"
What advice would you give to prospective students?
"I would advise prospective students to take full advantage of all of the different resources that the Busch School has to offer to them! There are so many people who are there within the Busch School that are willing to help students navigate through things, but it is ultimately up to us as college students to seek out those resources!"
Related News