March 28, 2021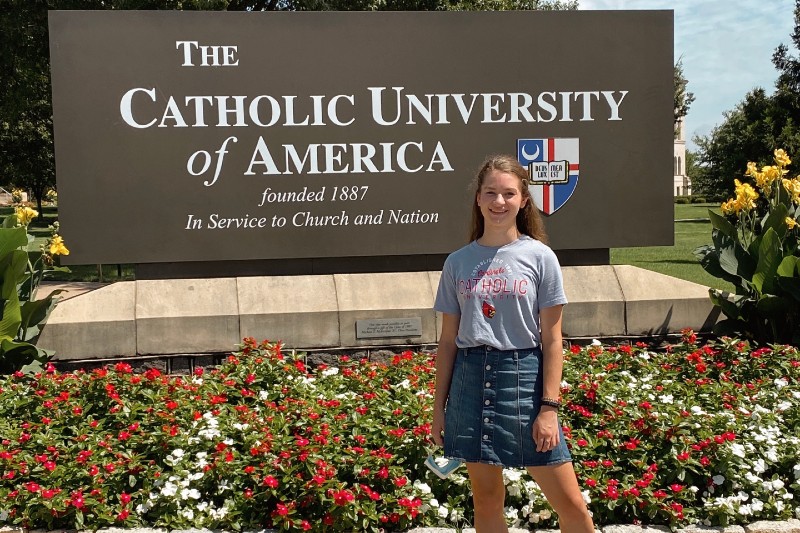 Leading up to National College Decision Day on May 1st, we asked our Busch School students why they chose to attend The Catholic University of America. Julia Englert, Catholic '24, is a Busch School student from Shawnee, KS. Julia is specializing in International Business. She shares her story and her advice below:
Why did you choose to attend Catholic University and the Busch School?
"I chose to attend Catholic University and the Busch School because of all the amazing opportunities I knew the school could provide me. I also appreciated the fact that I could continue to grow in my Catholic faith."
What's been your favorite part of being a student at Catholic University?
"The community is so welcoming and friendly, and I love the ability to go explore the city."
What advice would you give to prospective students?
"Use all the resources you are provided and trust the process!"
Related News