May 27, 2021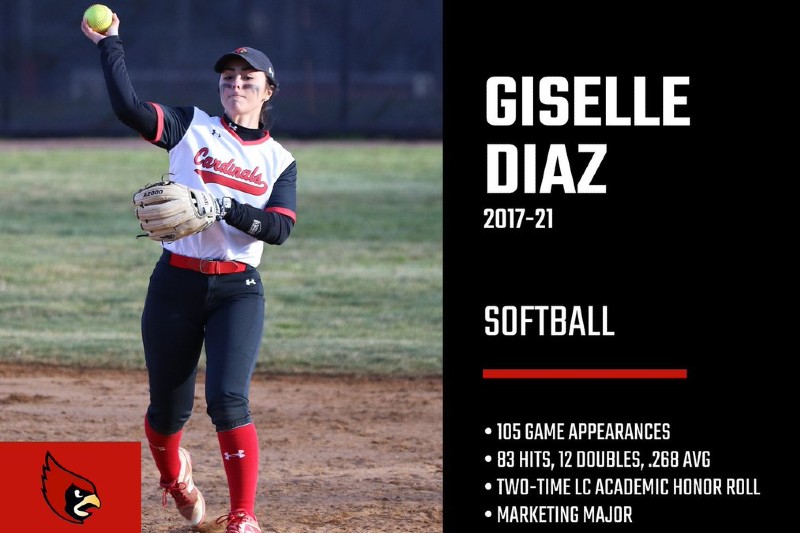 Giselle Diaz, Catholic '21, won the Jone Dowd Female Role Model Award, given annually to a male and female student-athlete who exudes graciousness in victory, humility in defeat and rallies their peers to consistently compete at a high level in athletics and beyond. Diaz recently graduated as a Marketing major from the Busch School.
A native of Darien, Illinois, Diaz appeared in 105 games, totaling 83 hits, including 12 doubles, one triple, one home run and 37 RBIs. She also drew 32 walks and totaled 172 putouts and 20 double plays as the team's starting shortstop.
Off the field, Diaz is a two-time Landmark Conference Honor Roll selection. She is a member of the Athletics Diversity Initiative, CARDS United and represented Catholic University as a participant in the 2021 NCAA Division III Student Immersion Program.
Congratulations, Giselle!
Related News