July 20, 2021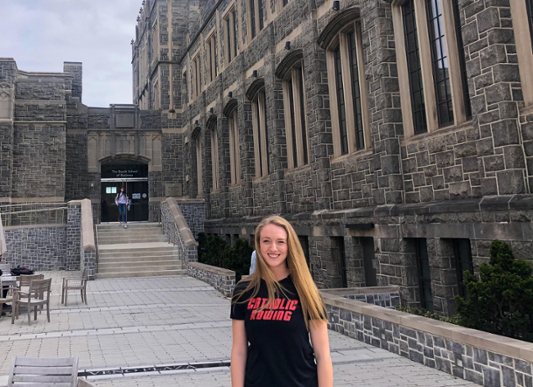 Kelli Rasmussen is a rising junior sports management major at the Busch School from Bakersfield, California. She is also a member of the Women's Rowing team. She will be an Orientation Advisor for the incoming first-year students.
Why did you decide to apply to be an Orientation Advisor?
"I applied to be an orientation advisor because I wanted to make a difference in the Catholic community. I want to make sure that the incoming students feel welcomed and at home just like I did when I came to CUA."
What has been the most fulfilling part of prepping for Orientation in the Fall?
"I have loved getting to know so many students from all years and making new friends and memories. It is so exciting to prepare for orientation and see it all come together."
For what part of Orientation weekend are you most excited?
"I am most excited to greet all the incoming students at arrival. Once they arrive orientation will officially begin which means all of the fun begins! I am so excited to meet everyone."
Related News