July 01, 2021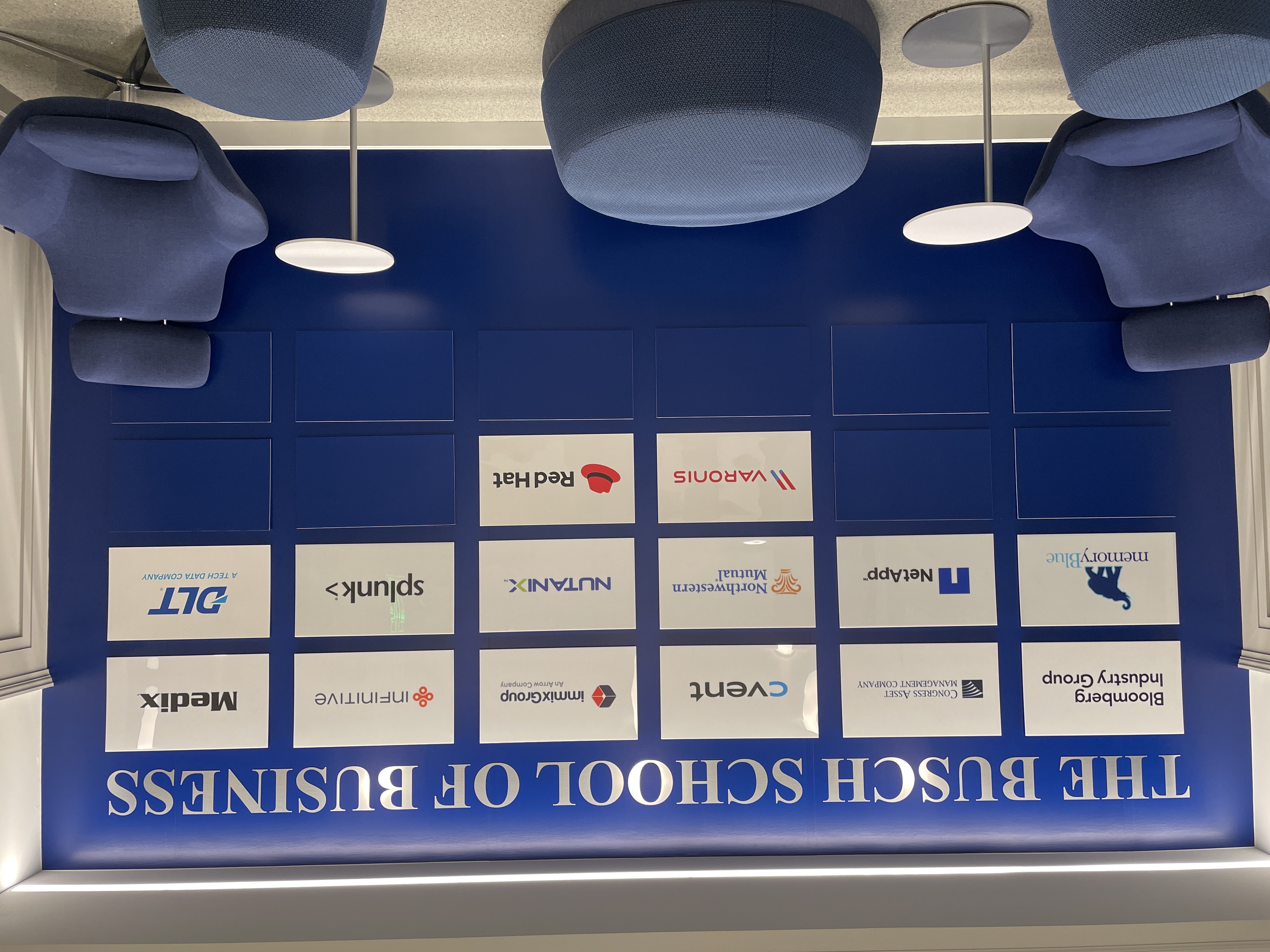 Our Busch School Sponsor Wall has officially been unveiled! Sponsors on the wall currently include:
Bloomberg Industry Group
Congress Asset Management Company
CVENT
immixGroup
Infinitive
Medix
memoryBlue
Northwestern Mutual
Nutanix
splunk
DLT, a Tech Data Company
Varonis
Red Hat
The wall is continuously expanding, and will eventually include all Sales Partners, ELEVATE Partners, and companies with strong connections to the school. We appreciate the work that these companies have done engaging with Busch School students, supporting the Office of Career Development, and hiring interns and graduates.
To be featured on the wall, contact business@cua.edu for more information!
Related News