August 27, 2021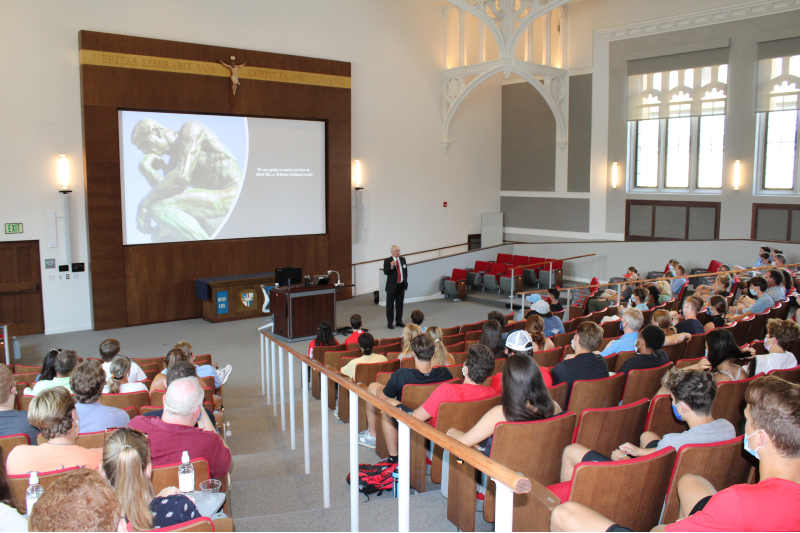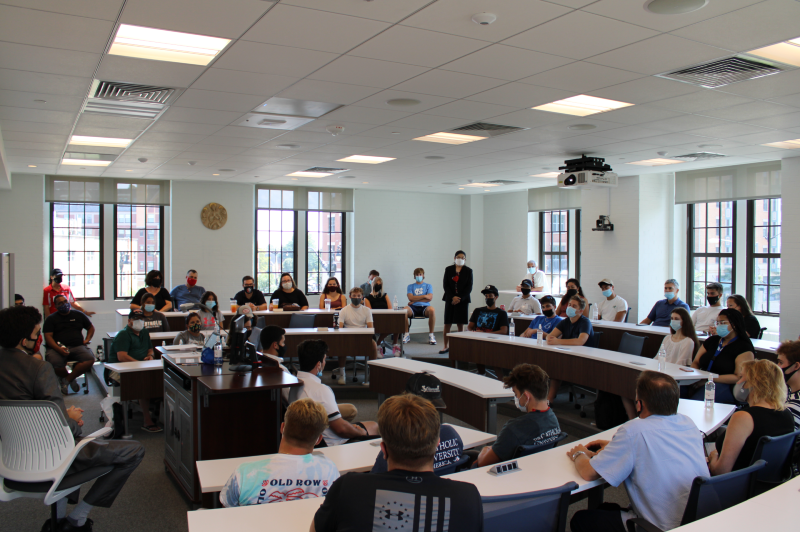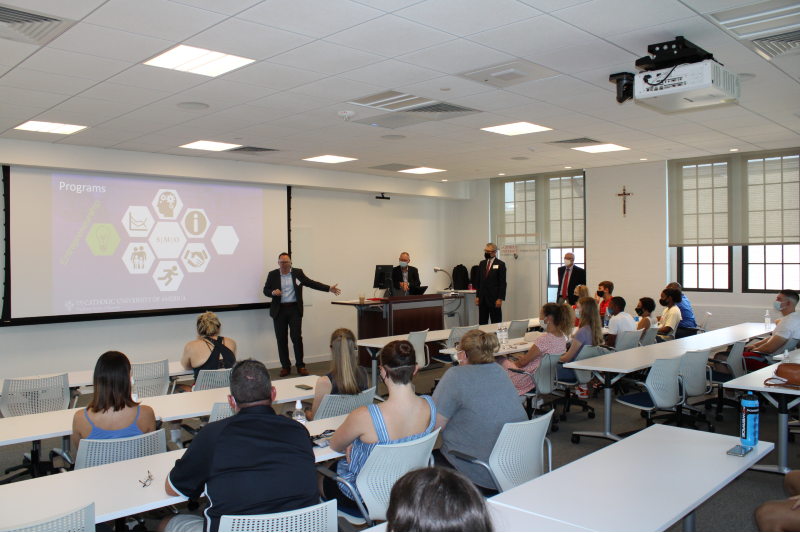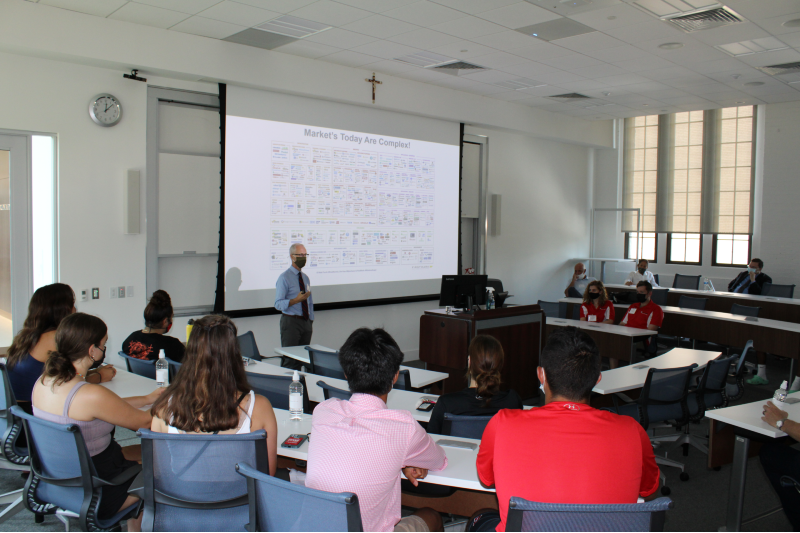 Faculty, staff, and current students of the Busch School welcomed the Class of 2025 to Maloney Hall. Students and their families were introduced to how the Busch School promotes business as a force for good by Associate Dean Harvey Seegers, and met area directors and upperclassmen to familiarize themselves with the different majors and specializations available to them.
Students and their families learned about the offerings in the Busch School: exciting classes taught by experienced professionals, a variety of student clubs and organizations, internship opportunities and personalized career development.
We're excited to welcome the Class of 2025 to the Catholic University community!
Related News