September 28, 2021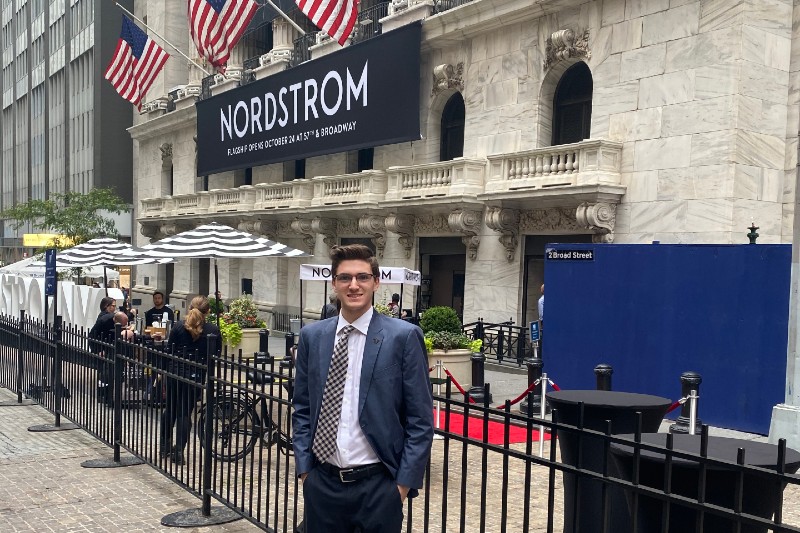 The Average Starting Salary is $66,791
Five months out from graduation, the Busch School Class of 2021 is earning impressive starting salaries. The average starting salary for 2021 graduates is $66,791, up 17% from $57,070 in 2019. We're proud of the hard work our students, faculty, and staff have employed to achieve these results. 
Multiple Salaries Top $100,000+
The top salary for the class of 2021 (account executive position) was $130,000. Other six-figure salaries included positions such as Financial Analyst, Product Marketing Manager, Business Development Representative, and Inside Sales Representative. Hiring companies included Microsoft, Dell, EY, KPMG, NetApp, EAB, Paycom, Zscaler, CVENT, Bank of America Merrill Lynch, and more. See our Class of 2021 Success Stories.
Career Development's Mission and Student Success
The Busch School and Career Development's mission is to guide students to discover their vocation—one that provides personal fulfillment and meaning—through traditional career preparation and unique experiential learning opportunities. Career Development and faculty support our students through:
Personalized career coaching
Faculty mentoring
Career Preparation courses
Experiential learning opportunities, including in-person and virtual company visits, career fairs, and mock interviews
87% Completed Internships
Internships are an integral part of the Busch School experience and allow students the opportunity to gain practical skills, contribute to solving real-world business problems, and expand their networks, leading to greater career outcomes. More than half of all Busch School students completed two internships. See our Internship Success Stories.
The Busch School Office of Career Development
The Busch School of Business prepares, educates, and supports students in securing professional opportunities by infusing Career Development into all aspects of the student experience. The school is dedicated to preparing students for their future careers, and the Career Development Team further assists students with defining their career visions and equipping them with the tools needed for success. Learn more.
Related News