November 05, 2021
Your Week at a Glance 
The Compass is the Busch School of Business' weekly student newsletter. Check out this week's issue to stay up-to-date with student experience activities, academic advising, career preparation, and more!
---
Student Experience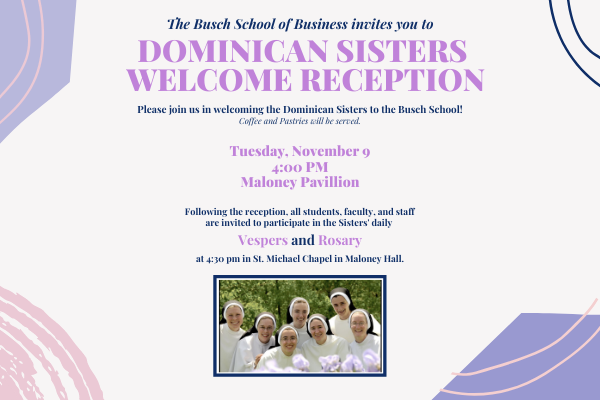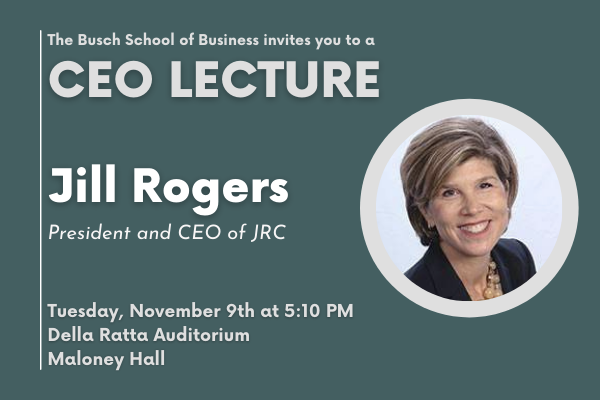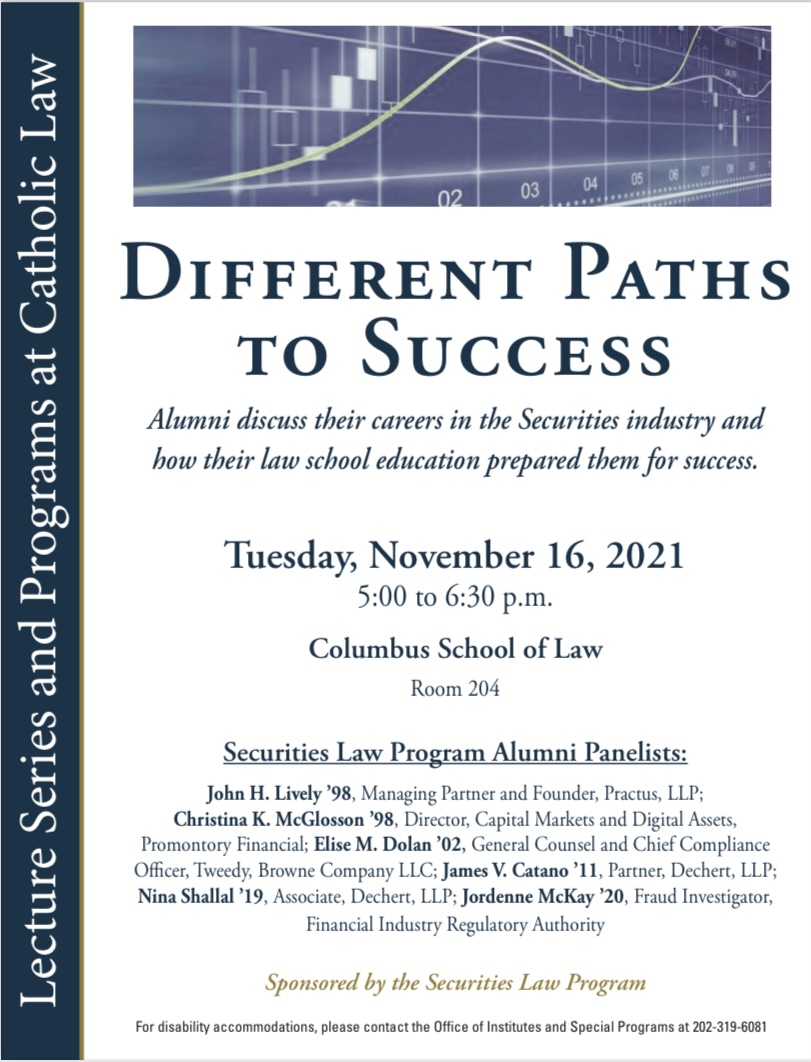 ---
Career Development
As a student in the Busch School, you will receive ample support in your career exploration, internship search, and professional development as you prepare for your dream first job. Check out all of the ways the Office of Career Development can help you prepare for career success!
Career Coaching 
Mock Interviews
Networking Events
Career Discernment Courses (BUS 199, 299, 399)
On-Campus Interviews
Skills Workshops
Recruiting Programs
Internship and Job Search Assistance
Career Coaching
You can make appointments with Julie here, Dan here, and the rest of the team, Marykate Conroy and Brett LaPrad by visiting our website.
Upcoming Events
Thursday, 11/11 at 5:30pm: Careers in Sports Panel (register here)

Friday, 11/12 at 2:00pm: HubSpot Jobs and Internships Recruiting Session (register here)
---
Academic Advising
Pop-Up Advising
Marie Fitzpatrick and Mrs Elizabeth Meng are hosting In-Person Pop-Up Advising this week on the following dates:
Mrs. Meng: Tuesday, November 9th 9:00 - 11:00 AM
Marie Fitzpatrick: Wednesday, November 10th 3:00 - 5:00 PM
Stop by the Maloney Pavilion, no appointment necessary
Last Day to Withdraw from a Course with a "W" Grade
Friday, November 12,

is the last day you can withdraw from a course and receive a "W" grade on your transcript. "W" grades

do not

factor into your grade point average (GPA). Click

here

for instructions on withdrawing from a course.

A possible reason for withdrawing from a course is the potential you may not pass the class. If you believe you may fail a class, discuss the option of withdrawing with your instructor. Once withdrawn, you no longer need to attend the class.

Please

consult your advisor

as well as your instructor before withdrawing, as it may affect your degree progress. 
Juniors: Prepare to Register This Week!
Juniors

-

Tuesday, November 9th

at

7:00am

Sophomores -

Tuesday, November 16th

at

7:00am

Freshmen -

Tuesday, November 30th

at

7:00am

Review the

Course Planning & Registration

page, to prepare for registration: 
Resources
Bookmark the Academic Services webpage for forms and course planning resources. Email with questions. We are committed to maintaining a response within two business days.
---
Faith and Service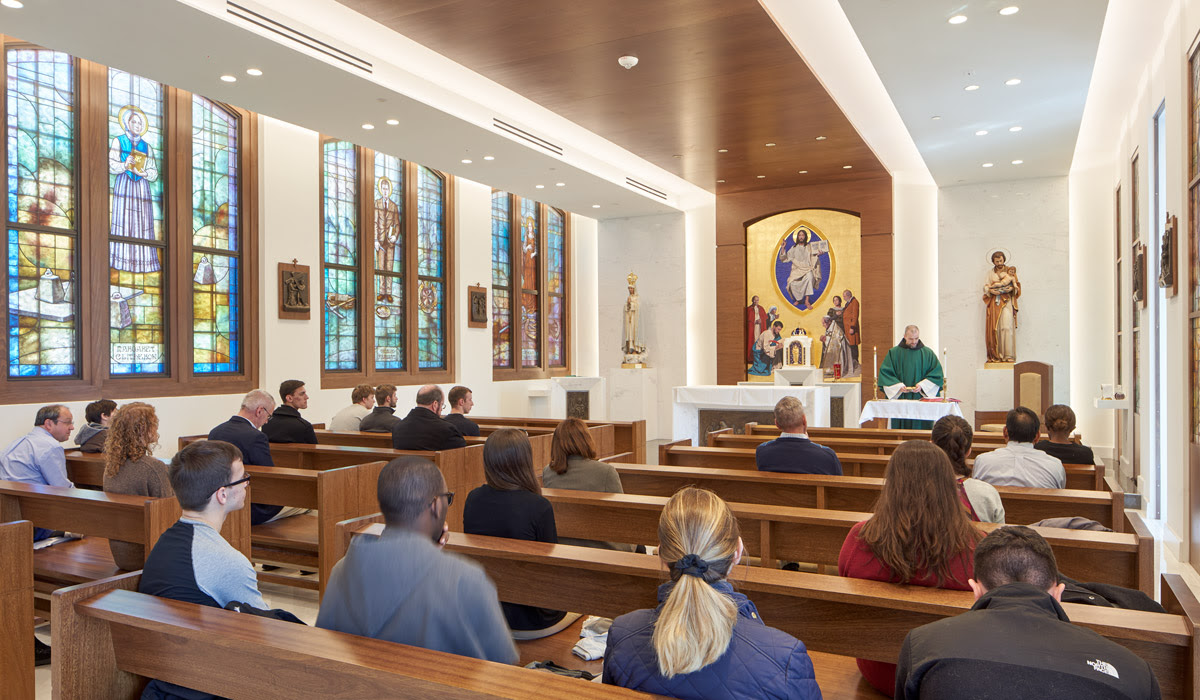 Mass and Adoration
Daily Mass is held Monday - Friday at 12:05 PM in the Saint Michael the Archangel Chapel.

Silent Eucharistic Adoration is held on Thursday's from 3:00 - 4:00 PM in the Saint Michael the Archangel Chapel.

Visit ministry.catholic.edu for more information and prayer resources. 
Volunteer Opportunities
Capital Area Food Bank (Monday's 5:15-7:30 PM)- Sorting donations and making meal boxes 
 Community Crafting (Tuesday's 6-8:00 PM) - Writing letters and creating artwork for various communities
So Others Might Eat (S.O.M.E.) (Wednesday's 6:30-9:00 AM) - Serve breakfast at S.O.M.E. for people experiencing homelessness and/or food insecurity
Homeless Food Run (Thursday's 7-9:00 PM) - Bringing food to the homeless in our community
Visit ministry.catholic.edu for more info.
---
Sacraments in St. Michael the Archangel Chapel
Daily Mass: Mon-Fri at 12:05 PM
Silent Eucharistic Adoration + Confession: Thursday's 3-4:00 PM
Visit ministry.catholic.edu for more information and prayer resources. 
---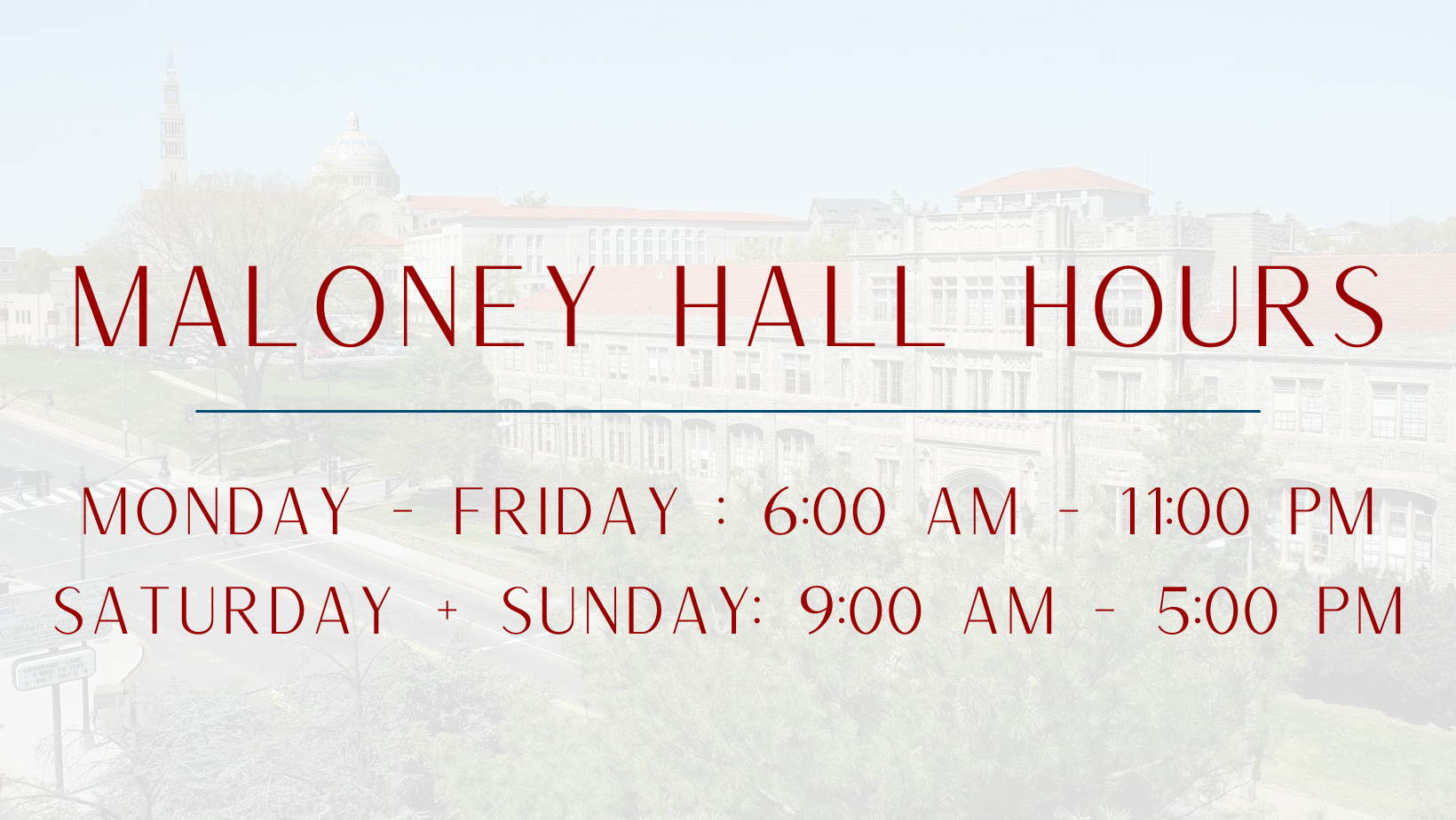 ---
Busch School Resources
Related News