January 05, 2022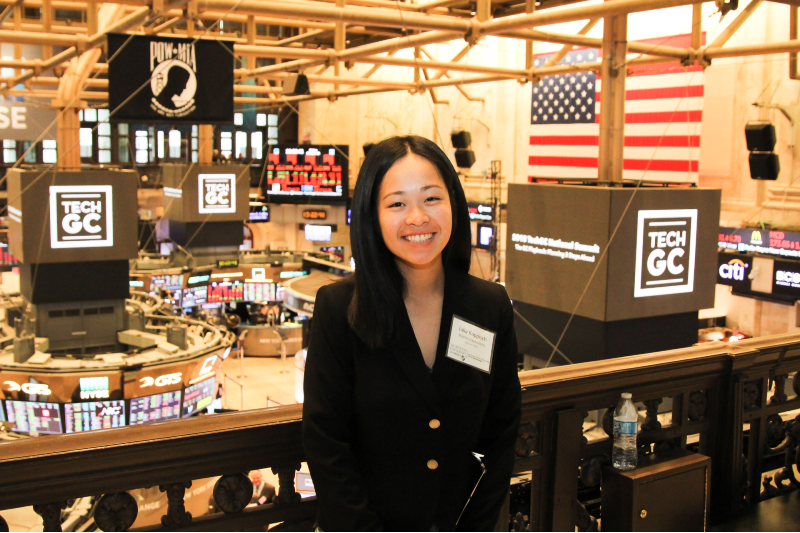 The Busch School Class of 2021 has achieved a 95% job placement rate within 6 months of graduation. The average starting salary for graduates is $66,860.
Multiple Salaries Top $100,000+
The top salary for the class of 2021 (account executive position) was $130,000. Other six-figure salaries included positions such as Financial Analyst, Product Marketing Manager, Business Development Representative, and Inside Sales Representative. Hiring companies included Microsoft, Dell, EY, KPMG, NetApp, EAB, Paycom, Zscaler, CVENT, Bank of America Merrill Lynch, and more. See our Class of 2021 Success Stories.
89% Completed Internships
89% of Busch School students completed at least one internship, and the majority of students had at least 2 internships. Internships are an integral part of the Busch School experience and allow students the opportunity to gain practical skills, contribute to solving real-world business problems, and expand their networks, leading to greater career outcomes. More than half of all Busch School students completed two internships. See our Internship Success Stories.
The Busch School Office of Career Development
The Busch School of Business prepares, educates, and supports students in securing professional opportunities by infusing Career Development into all aspects of the student experience. The school is dedicated to preparing students for their future careers, and the Career Development Team further assists students with defining their career visions and equipping them with the tools needed for success. 
Learn more.
Related News