January 05, 2022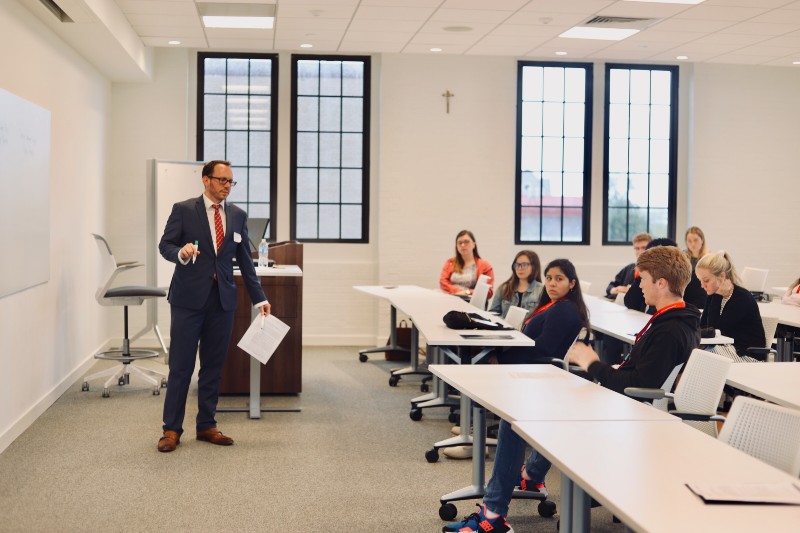 Dr. Anthony Cannizzaro has been promoted to the role of Associate Dean for Faculty. In this role, he will be responsible for overseeing faculty development, evaluation, and graduate programs.
Dr. Cannizzaro came to the Busch School in 2015 from the George Washington University School of Business.  His research is interdisciplinary, marrying theory from international strategy with complementary areas such as institutional economics, political economy, and economic sociology to better understand issues related to corporate transparency, good governance, state ownership, and the role of trust in organizations. He has been recognized for numerous awards in research, teaching, and service to the academy, most recently, receiving Catholic University's Advancement of Teaching Award.
Prior to his academic career, Dr. Cannizzaro worked at Keefe, Bruyette & Woods, a multinational investment banking firm specializing in the financial services industry. In his primary role advising banks on corporate valuation, mergers and acquisitions, and capital management, he executed over a billion dollars in M&A and capital raising transactions.
Related News