April 04, 2022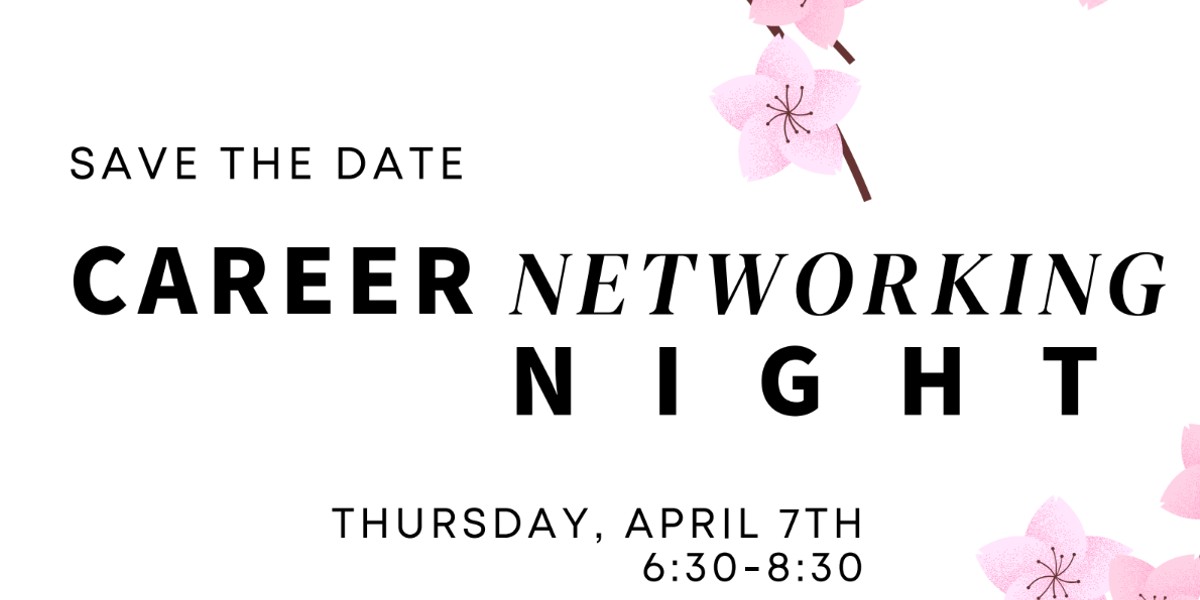 Join us for our annual Career Networking Night! This event will be hosted on April 7th from 6:30-8:30pm in the Maloney Pavilion and Patio with complimentary appetizers and drinks, a signature cocktail, and live music. Whether you are interested in meeting student candidates, networking with professionals in various industries, chatting with professors, or all of the above, this event will be a fantastic opportunity to connect with the Busch School community.
The theme we have chosen for the night is "Helping Your Career Blossom" in honor of the National Cherry Blossom Festival downtown, so feel free to add some pink touches to your business casual attire!
Maloney Hall is easily accessible via the Metro's Red Line (Brookland/CUA stop), and some parking will be available in the adjacent Mullen Library parking lot. Please reach out to us with any other questions, and we look forward to seeing you there! 
Related News