April 07, 2022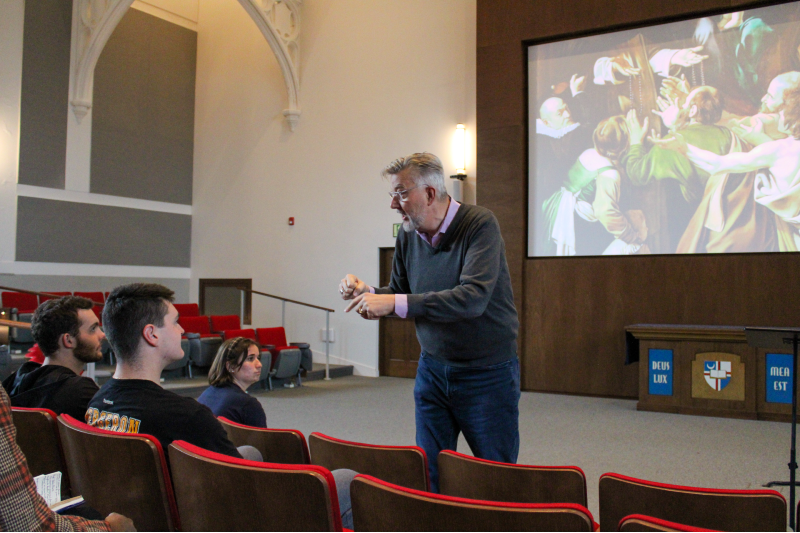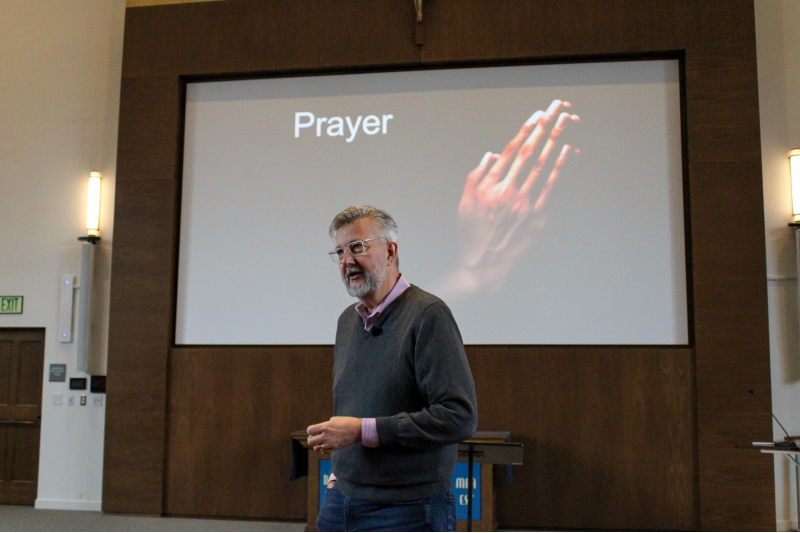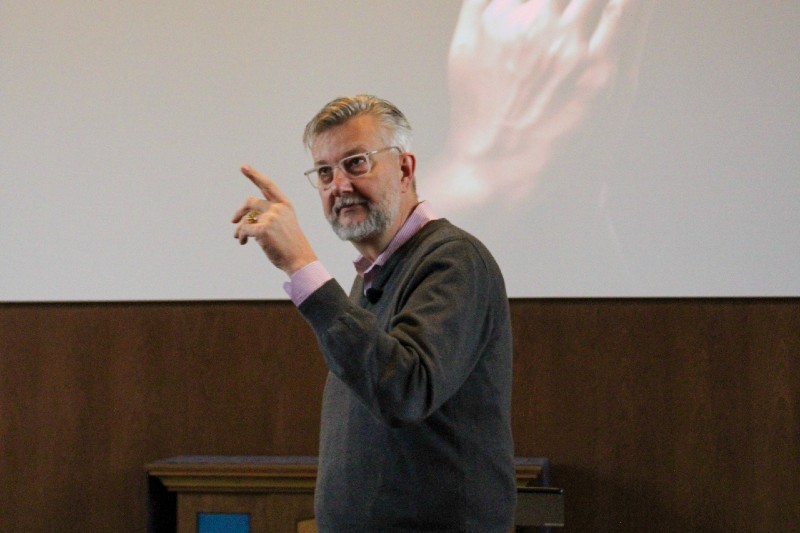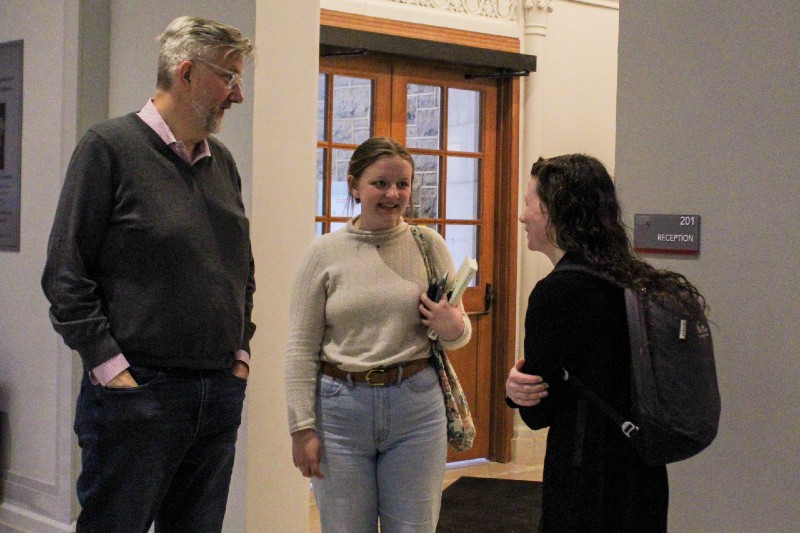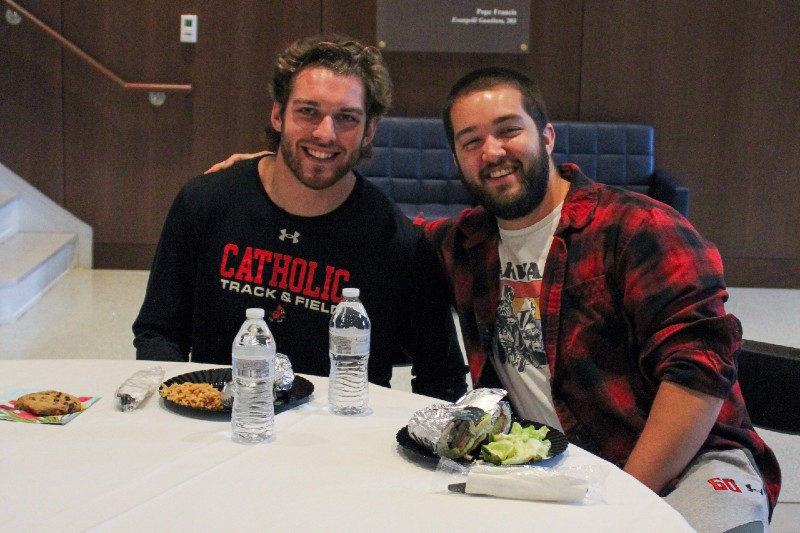 Professor Andreas Widmer joined the Busch School for our Lent Lecture series, speaking on the importance of "Prayer" during the Lenten season.
Professor Widmer started out his lecture by asking students and faculty members about their first prayer. Widmer noted that we all learned our first prayers around the age of 5 or 6 years old, and stressed the importance of continuing to grow our prayer life. He then walked students through his daily prayer routine and gave tips on how to grow in their relationship with God through prayer.
After Widmer's lecture, students and other attendees were invited to enjoy a dinner from Greek Deli.
Related News