April 12, 2022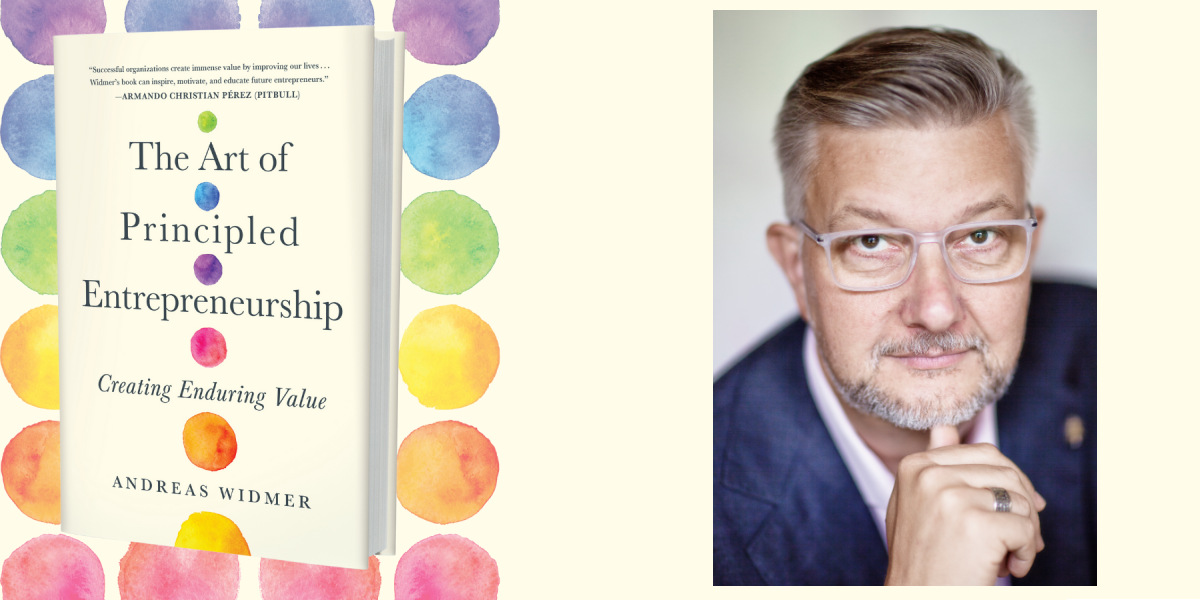 Andreas Widmer, Associate Professor of Entrepreneurship and the director of the Art & Carlyse Ciocca Center for Principled Entrepreneurship, is a seasoned entrepreneur with a passion for helping business professionals find deeper meaning in their work and sustainable success through principled entrepreneurship. In his upcoming book, The Art of Principled Entrepreneurship: Creating Enduring Value (Matt Holt, April 5, 2022), Andreas shares his philosophy in a practical guide on how to start and do business in a way that's both virtuous and profitable. He recounts his favorite success stories and pays special tribute to prominent business leader, Art Ciocca, who is best known for box wine and forming The Wine Group, one of the largest wine companies in the world. Widmer also illustrates some of the principles with stories from the Swiss Army Knives manufacturer Victorinox and French tire manufacturer Michelin and Bangladeshs' GrameenPhone. 
The Art of Principled Entrepreneurship is a prescription for living the American Dream and finding fulfillment by helping employees create products and services that add value to customers' lives. This not only improves customer satisfaction - it also makes for happier and more engaged employees, two thirds of which are currently disengaged at work. He details five simple "Pillars" that makeup the mindset of conducting business in ways that combine personal virtue, a focus on the human person, the latest entrepreneurial tools and long-term perspective in order to make business a win-win proposition for everyone. 
The Economy Exists for People, Not People for the Economy
To Work Is to Create; To Create Is to Be Human
Culture Eats Strategy for Breakfast
Principled Entrepreneurs Always Seek to Create Win-win Solutions
And Always Think Like an Entrepreneur
Widmer proposes the idea that entrepreneurship - entrepreneurial thinking is not just for startup founders, but should be practiced by everyone in business. Our economy, our world needs more creators and fewer harvesters, he contends, and the entrepreneurial attitude of making issues and problems' one's own is a core attribute of Principled Entrepreneur and a critical part of creating prosperity and reigniting the American dream. 
Andreas is a dual citizen of Switzerland and America and speaks four languages, English, German, Italian and French. Currently, he resides in Washington, D.C., with his wife and teenage son. For more information, please visit www.andreas-widmer.com. 
Related News