May 03, 2022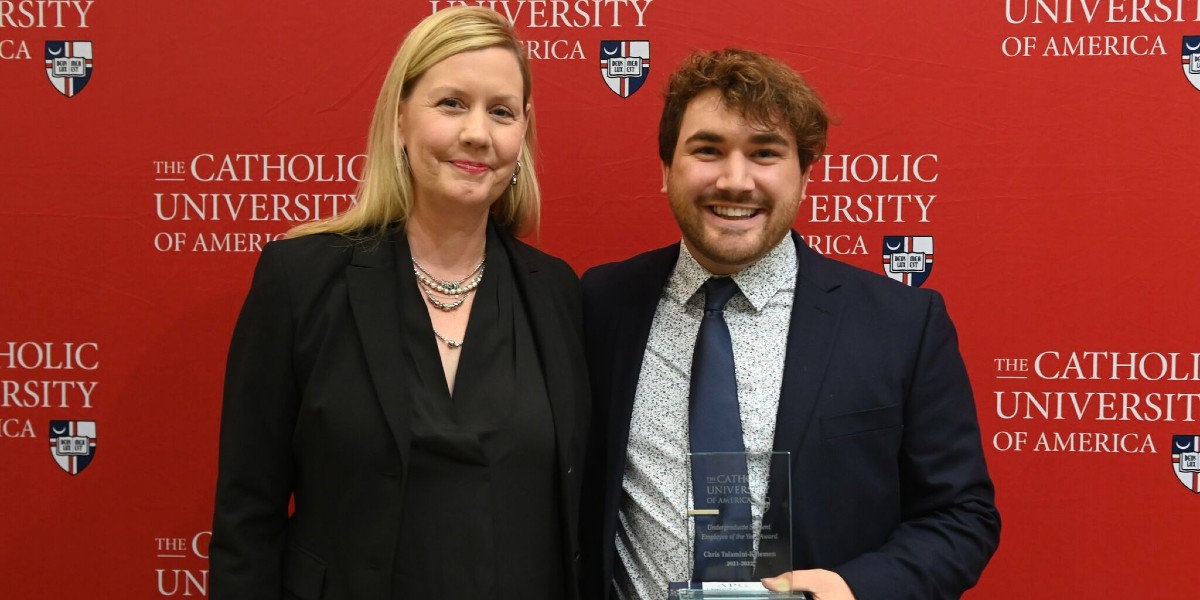 Chris Talamini-Kelemen, Catholic '22, was named the 2022 Undergraduate Student Employee of the Year at the Cardinal Leadership Celebration. This award is presented annually to one undergraduate student for exceptional contributions to the office or department in which he or she works. Student employee nominations, as submitted by their supervisors, are evaluated and ranked by a committee of readers on the following criteria: reliability, quality of work, initiative and creativity. 
Chris worked for the Busch School for about 2 years, and he was the Busch School's first Peer Academic Advisor. His manager, Elizabeth Meng, the Busch School Academic Services Manager, had this to say of Chris:
"Chris has an uncanny ability to look at a process and intuitively know how to improve it. He pays close attention to detail and sticks with a task until it's as close to perfect as possible. Then, he circles back and analyzes it for further improvement. He is a true leader. Not only does he have great ideas, but he has the integrity to roll up his sleeves and get to work."
Congratulations, Chris!
Related News