May 09, 2022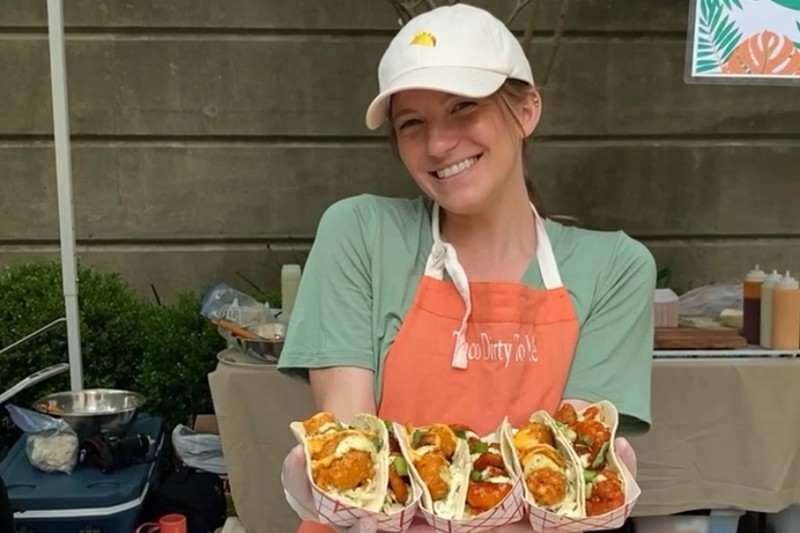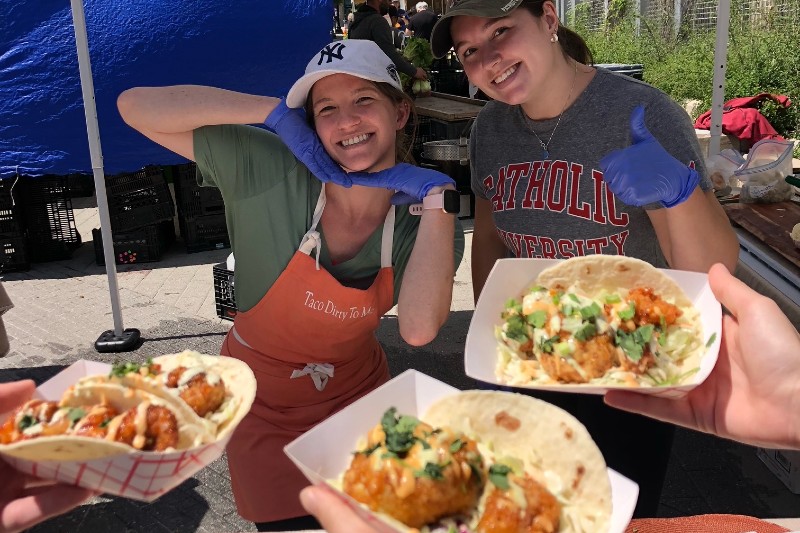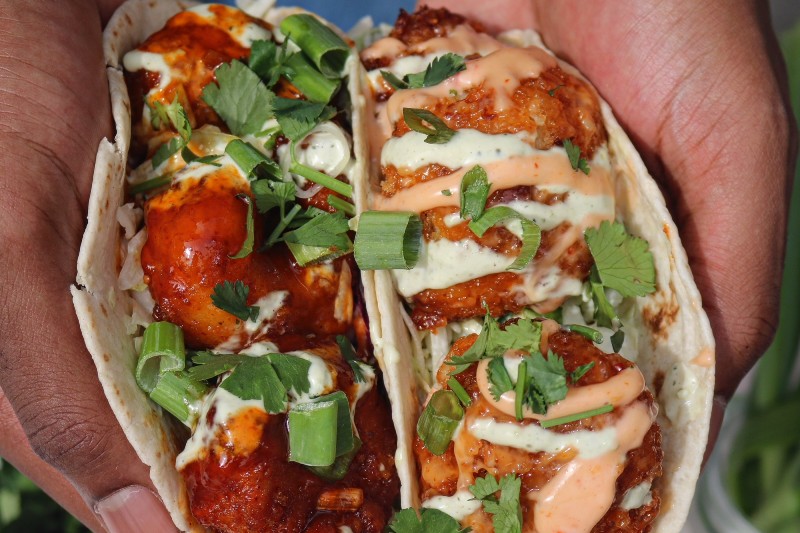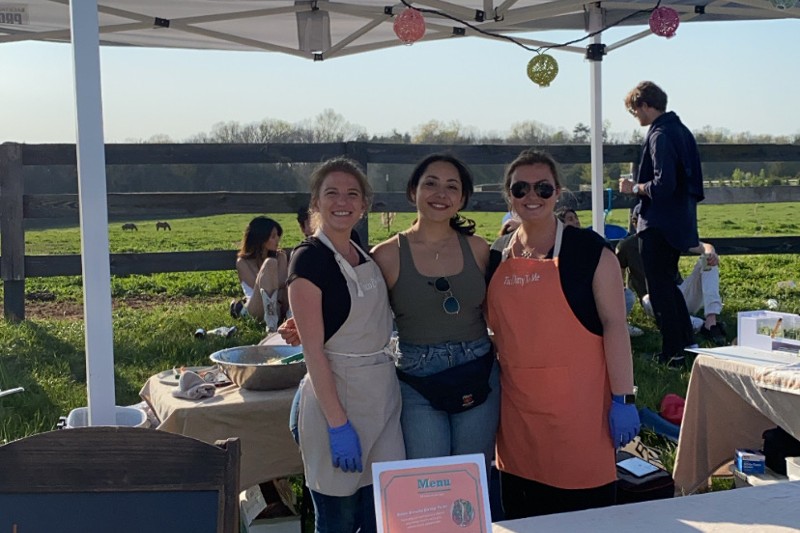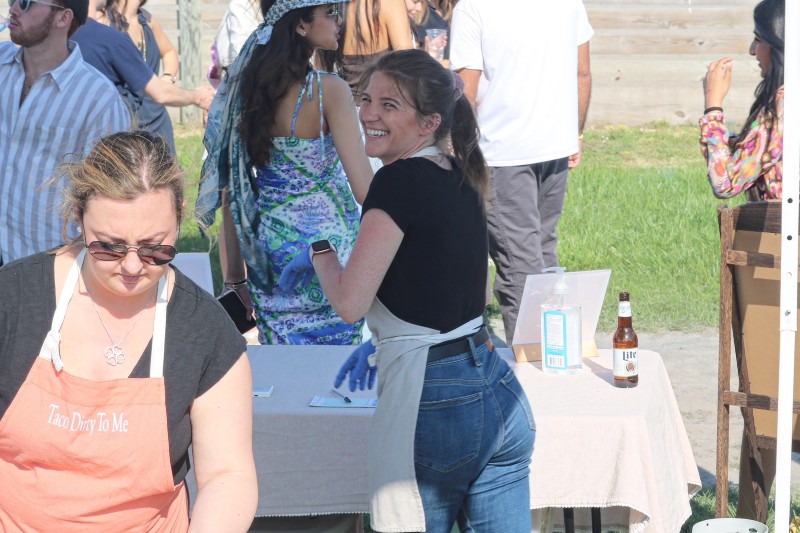 Kristy Marshall, Catholic '16, launched a taco-themed food truck, "Taco Dirty To Me." We asked Kristy about her experience after college and why she chose to start her new company.
What have you been up to since you graduated? 
"After graduating, I took a job as a Marketing Manager at a law firm. I thought I wanted to go to law school, but I decided it wasn't the path for me. I knew I wanted to have my own business and work in the food industry so I decided to quit my job at the law firm in 2019 and move to Australia where I received a working holiday visa. I planned to work at a food truck to learn the ins and outs (because you could do that anywhere, not just in the States!).
Unfortunately, the pandemic hit shortly after I moved there. I was able to get three good months of travel in when I finally decided to move back to the States. I got a job at Call Your Mother Deli. The owner is the son of the managing partner at the law firm I worked at. I gained some experience filling in as a General Manager at the Georgetown location while my manager was out on paternity leave and put those skills and resources toward building my business plan."
How did you get the idea for your food truck? 
"I've always been a foodie and started a food Instagram called 'Taco Dirty To Me' right after graduation that sort of took off. I've made my signature Honey Sriracha Shrimp Tacos for friends and family and they are always obsessing over it. My boyfriend really encouraged and convinced me that these were worth selling so I decided to go for it! I had enough in my savings to invest and start small then build from there." 
How has your Busch School education prepared you for this path? 
"The professors and faculty at the Busch School of Business are teaching you business and life lessons outside of your textbooks. Professor Seegers encourages speaking up in class, Professor Widmer has stories on tough business decision he's made and why he made them, and Professor Heim does an incredible job keeping in touch with students post graduation.
Being vocal, decisive and meaingful are important skills to be successful in business. I was also very involved with the Busch School, helping start the Major Mentor Program and Business Woman's Council. I would see the professors and faculty a lot over my final summer and semesters at the school and being able to learn from faculty members whom I never had as a professor was an advantage as well."
What advice do you have for people starting their own business? 
"Ask and you shall receive! There have been multiple times in the past few months since I've started my business when opportunities for me to sell at different festivals and markets were closed or I didn't meet all the requirements. Even when the odds were against me, I still reached out and sold my pitch and it's gotten me into some of the biggest DC festivals including the Cherry Blossom Festival and Capital Pride! Also, take one step at a time. I'm still learning how to run a business along the way."
Where can you find Kristy and "Taco Dirty To Me?"
FreshFarm City Center Tuesdays 11AM-2PM
Capital Harvest on the Plaza Fridays 10AM-2PM
FreshFarm Monroe St. Market every other Saturday 9AM-1PM
Related News