October 26, 2022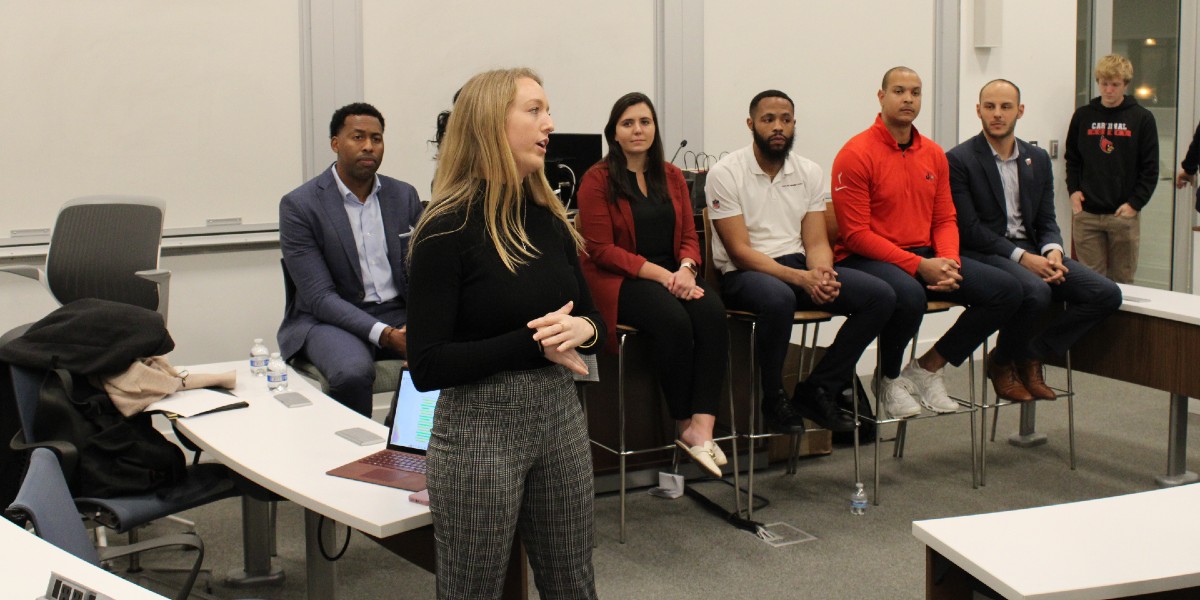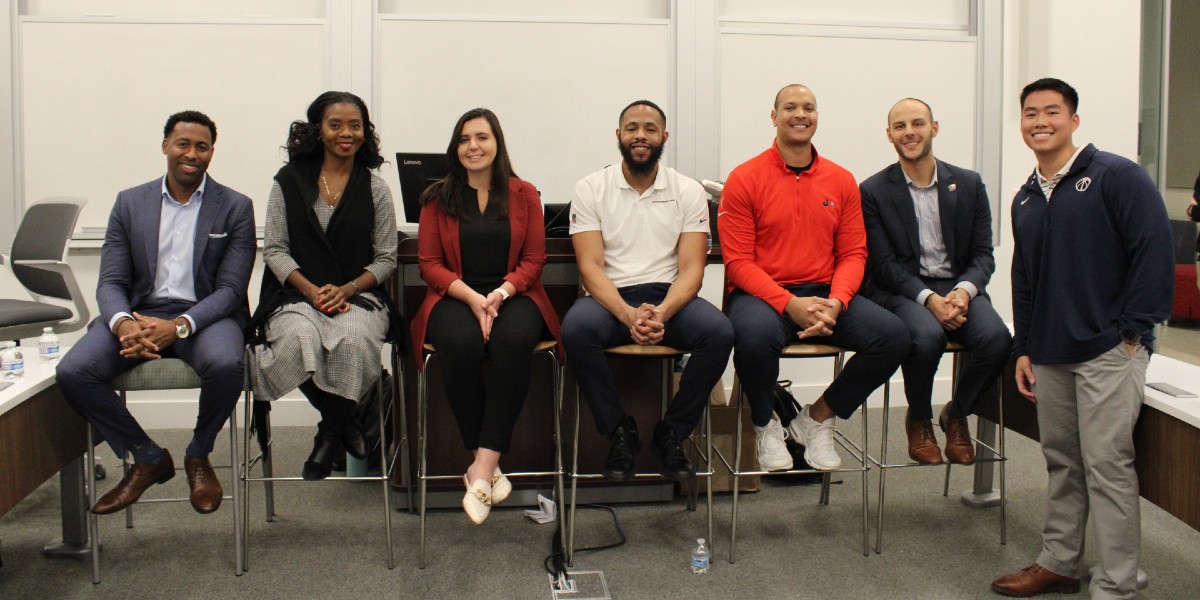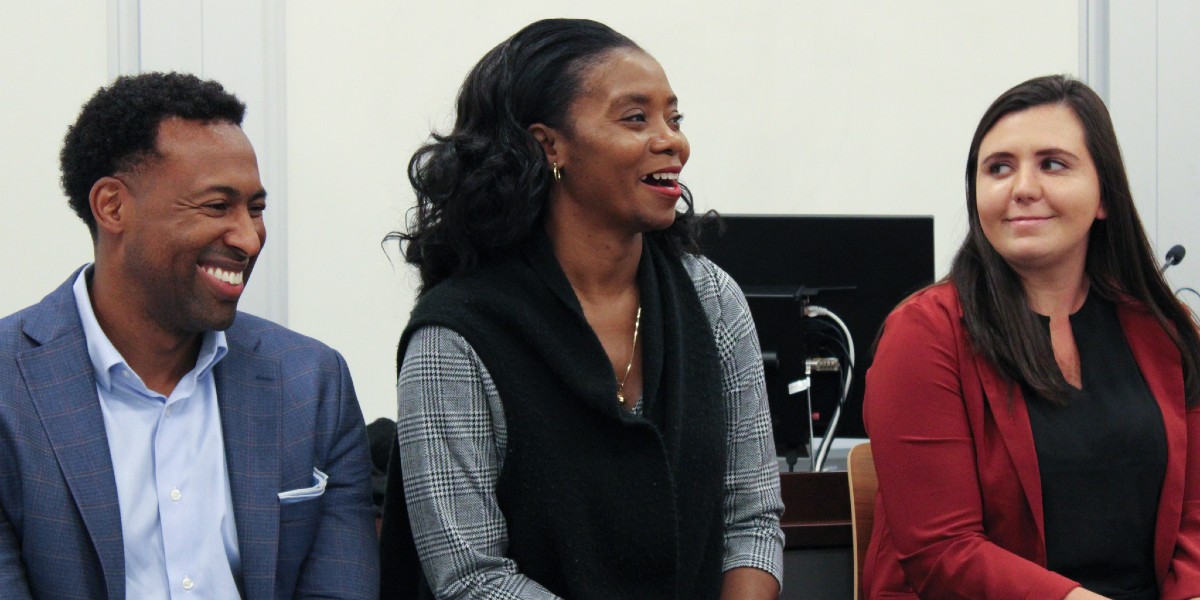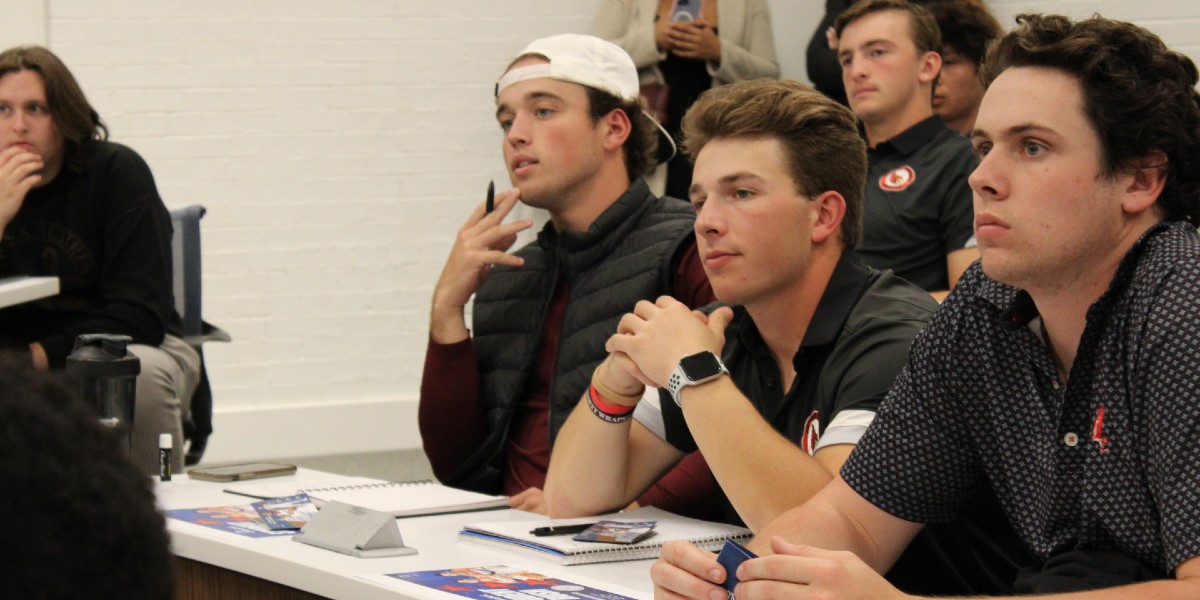 The Cardinal Sports Association presented the "Working in Professional Sports" panel, where students interested in working in sports had the opportunity to hear from professionals in the industry about their career experiences. From the Washington Wizards, Kam Florence, the VP of Ticket Sales and Services, and Cathy Jerome, the Senior Director of Marketing, joined the panel. Along with Gabby Wells, a Senior Business Strategy & Analytics Manager from D.C. United, Noah Rubin, an Insider Service Manager for the Washington Nationals, Patrick Henneghan, a Sales Sponsorship Manager for the Washington Commanders, and Andrew Wade, a Player Development Coach for Monumental Sports. Panelists were able to share their story of what it is like working in the sports industry and gave advice to those who want to go into the field. 
President of the Cardinal Sports Association, Kelli Rasmussen said "The event exceeded my expectations, both from the attendance side and the panelists' side. The panelists were very open and willing to talk with all of the students and really provided thoughtful answers to all of our questions. I received many compliments from both the students and the panelists about the outcome which goes to show the positive effect it had on everyone present, which is all we could ask for."
Parker Nguyen, a member of the Cardinal Sports Association who helped plan the event said, "Having interned for the Wizards and D.C. United in the past, I've been able to develop a lot of relationships with people as well as build my professional network. The Sports Industry Panel that we hosted gave students at Catholic the opportunity to get an inside look at one of the most competitive and niche industries in business, as well as hear advice from my mentors as I have these past 3 years. The event was honestly so well put together because of the efforts of Kelli and The Busch School of Business. The positive feedback is overwhelming. This type of panel is something that I am hoping to do every year, if not more!"