November 08, 2022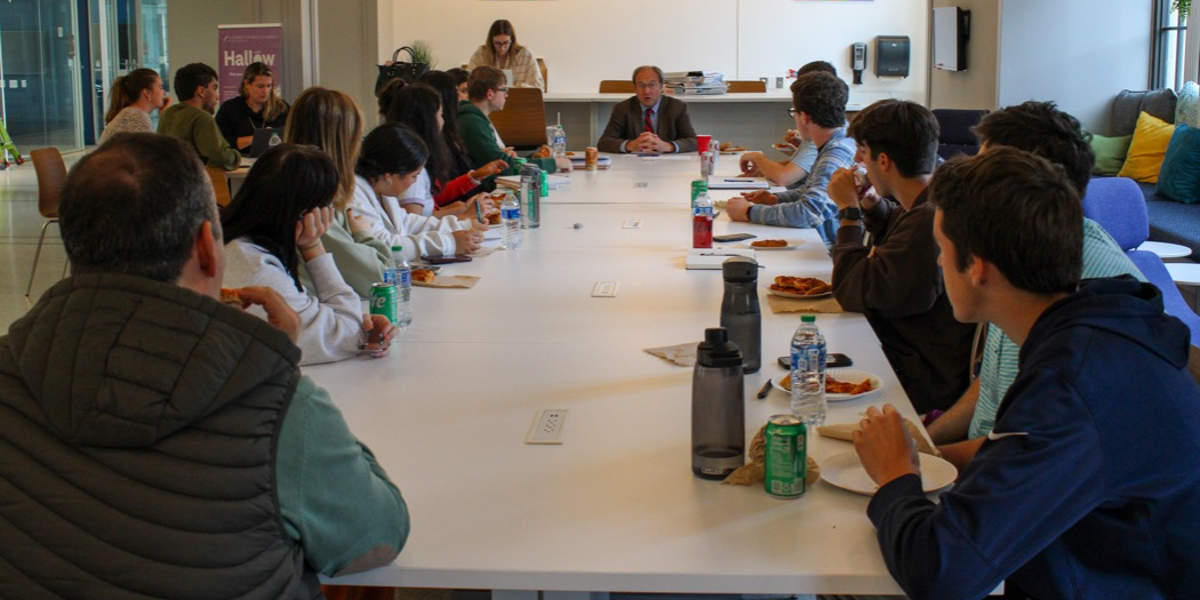 The Busch School is hosting a series of Lunch and Discussions this fall. The series is a great way for students to interact with their professors outside of class and get to talk about different topics. 
The first talk was by Professor Kevin May called "Is Crypto Counter to Catholicism?" where he discussed how one can participate in cryptocurrency in line with Catholicism. 
The second and most recent discussion was by Professor Michael New on "Using Economics and Social Science to Build a Culture of Life." Professor New spoke on how social science and research can apply outside of economics. Professor New also discussed the work he's done with the pro-life movement.
The final Lunch & Discussion series will be on November 9th where Professor Cabrini Pak will discuss "Feminine Genius - Lessons from Scripture".
Related News