November 18, 2022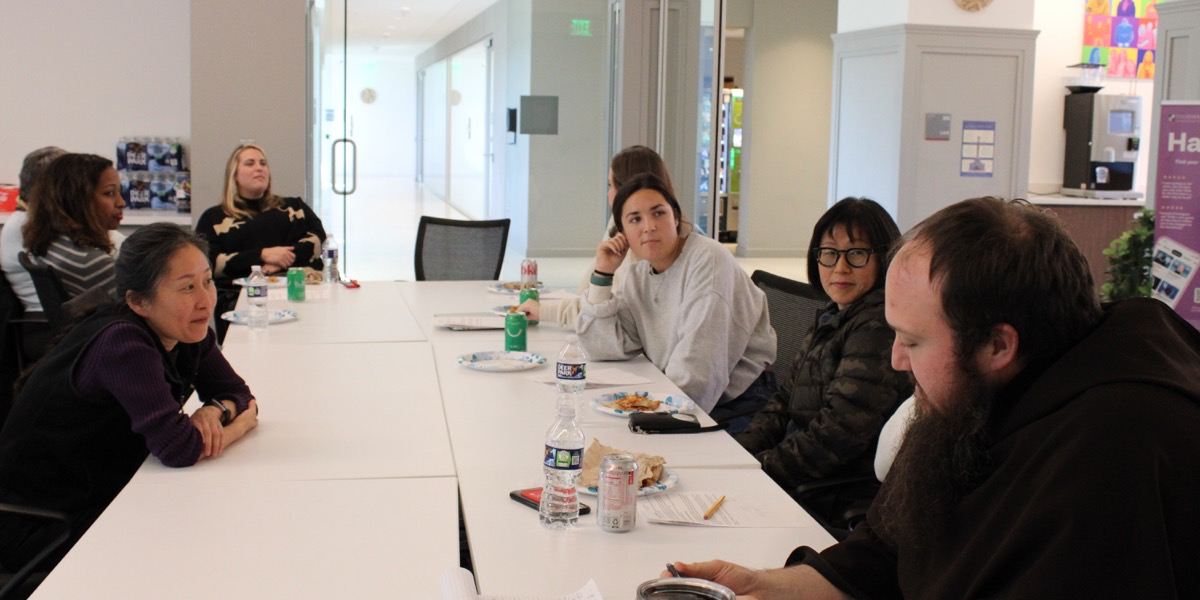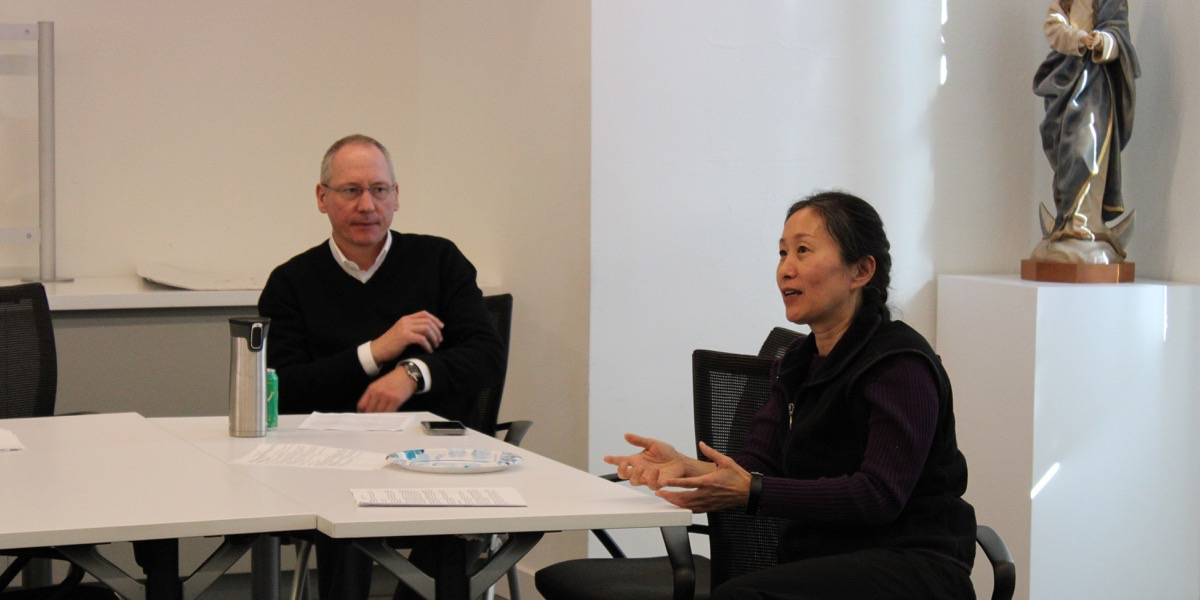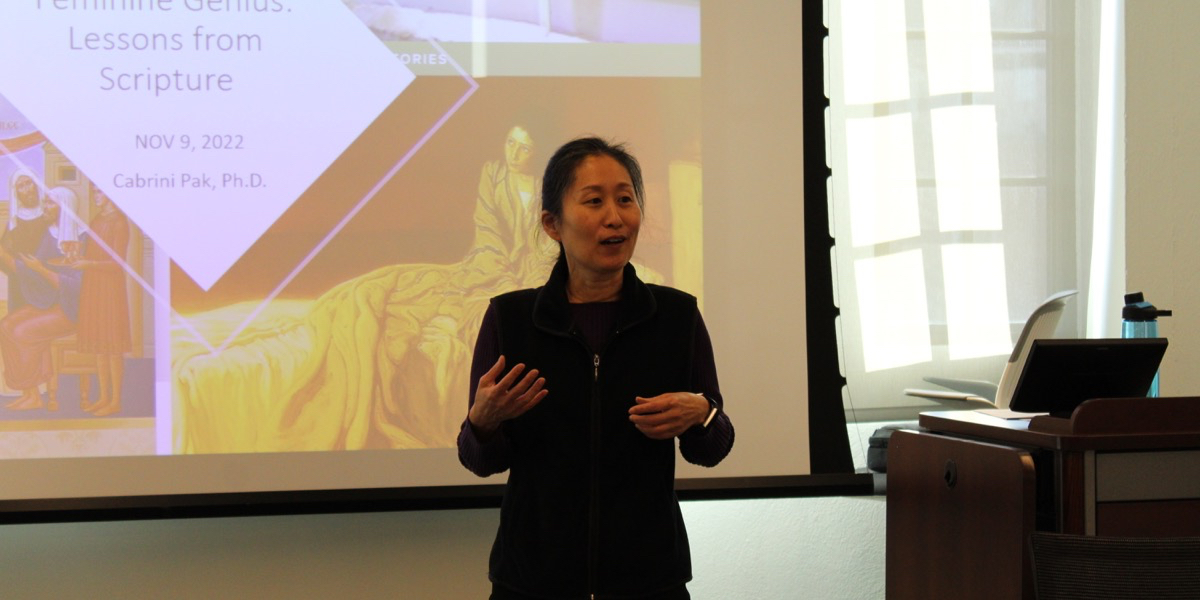 This fall, the Busch School hosted a monthly Lunch & Discussion Series. This series allowed for students to interact with their professors outside of class and discuss different topics of the professor's choice. 
The first talk was by Professor Kevin May on "Is Crypto Counter to Catholicism?" The second talk was by Professor Michael New on "Using Economics and Social Science to Build a Culture of Life."  The final lunch and discussion that took place was by Professor Cabrini Pak on "Feminine Genius - Lessons from Scripture." 
During her discussion, Professor Pak annotated different scripture stories with heavy female influences. Scripture passages included Mary and Elizabeth, a Canaanite woman, among others. Busch School students and faculty came together to discuss the importance of having patience in waiting for prayers to be answered and different approaches to prayer.
Related News