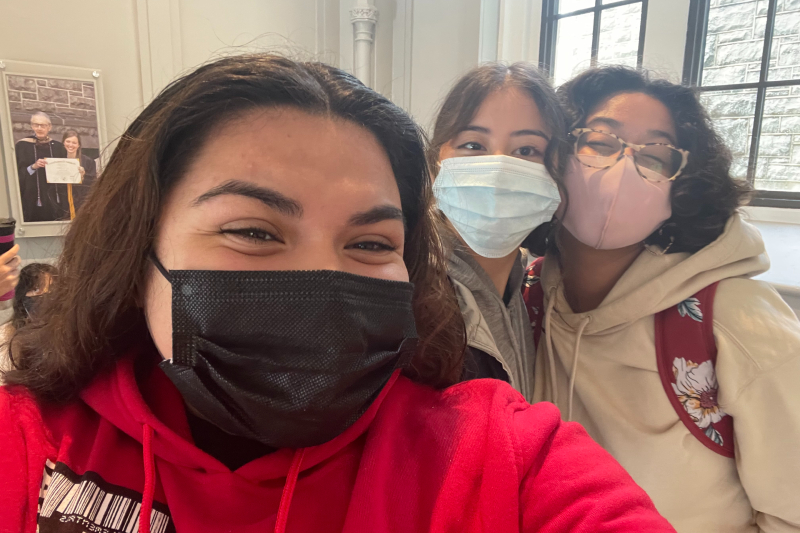 Year: Freshman
Major: Marketing
Sport: Track and Field
Event: Shot put, discus, hammer
Hometown: Springfield, Virginia
When did you develop a passion for your sport?
"When I was a sophomore in high school, my uncle has a passion for the sport and I grew to love it as well!!"
Why was it important to you to play that sport in college?
"It gives me the chance to learn more about how high I can reach. I don't want to have the idea that whatever I did in high school was my limit of how good I could be."
What has your experience been like as a student-athlete in the Busch School?
"The season hasn't started yet so I'm not sure how it would conflict with homework and classes."
What has your experience been like on your athletic team?
"I still have not yet had the chance to meet all of them so it makes me excited knowing that the time is coming fast to meet them!"
Have you been able to take advantage of other opportunities off the field?
"I have been doing homework when I have free time on campus, I have also been using the writing center for my assignments, it gets hard because I am a commuter."
What advice do you have for prospective students looking to play a sport?
"Do what your heart desires, don't ask around when you already know the answer before someone else even tells you their opinion. It's important to find yourself in the sport you love."