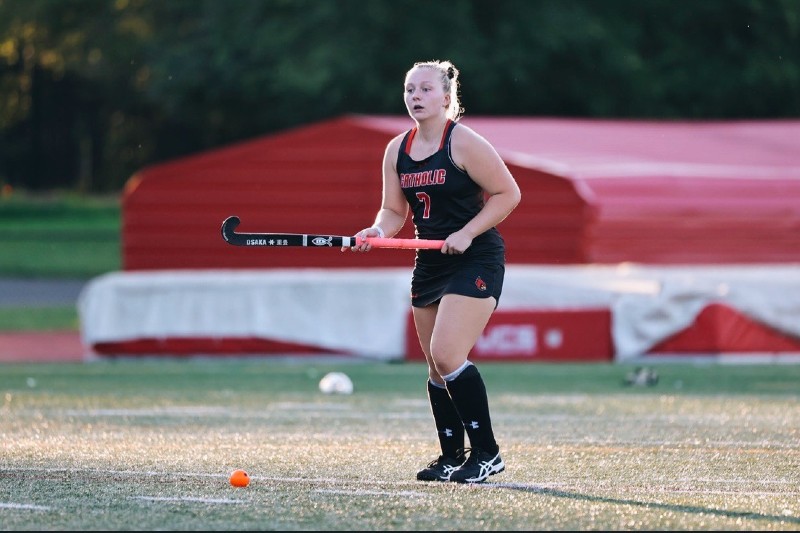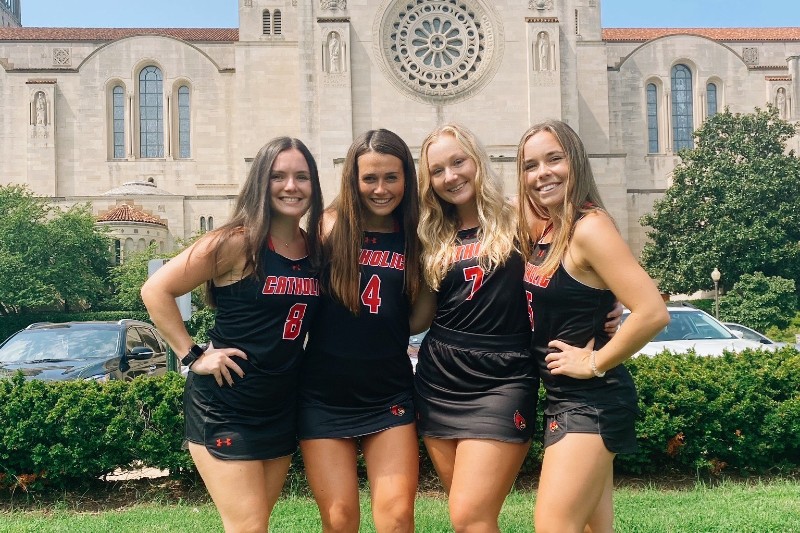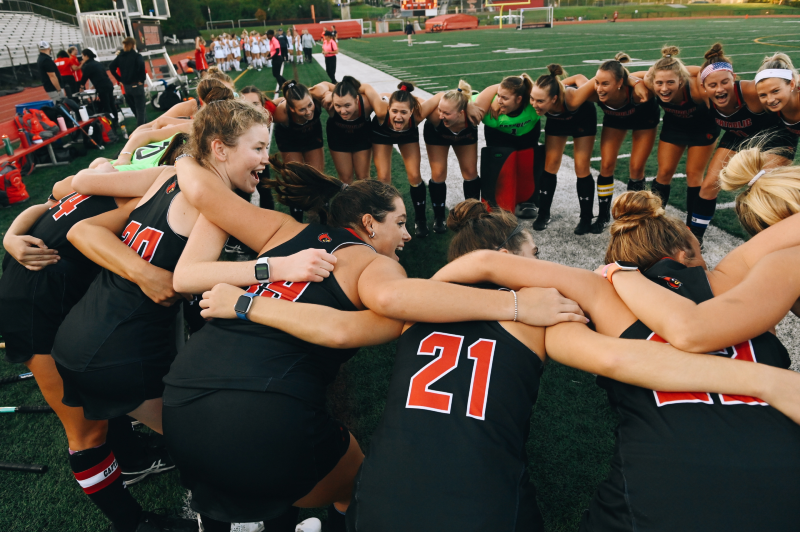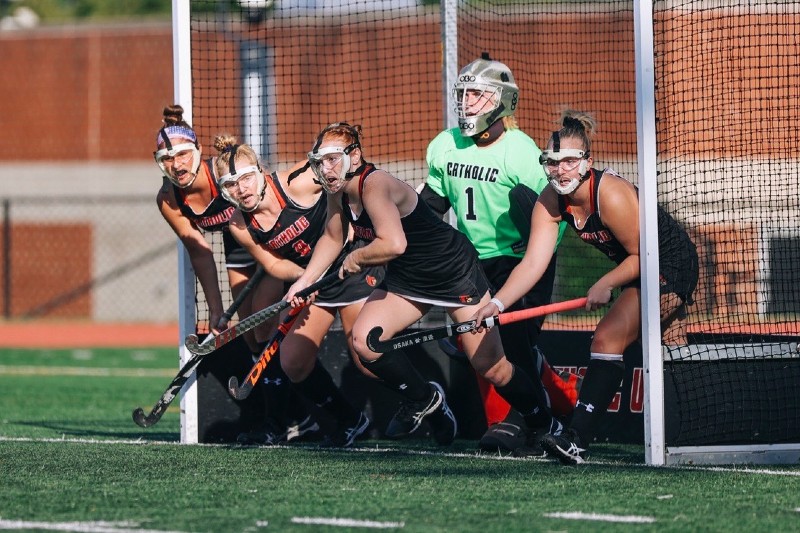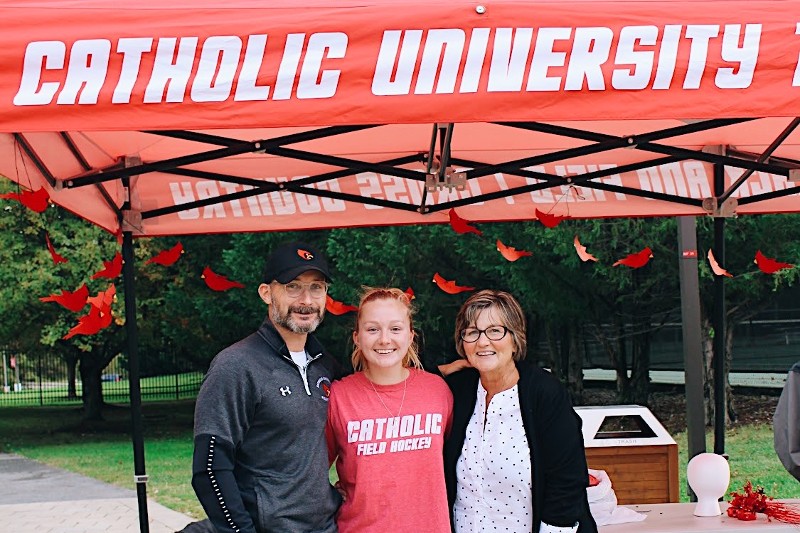 Year: Junior
Majors: Marketing and Operations Management
Sport: Field Hockey
Position: Center Back
Hometown: Columbus, Ohio
When did you develop a passion for your sport?
"I developed a passion for my sport in middle school when I began traveling to play the game on a club team and was able to see it played at a really high intensity."
Why was it important to you to play that sport in college?
"It was important to me to play field hockey in college because I wanted to continue playing the sport that I love, as well as continue to push myself physically as an athlete."
What has your experience been like as a student-athlete in the Busch School?
"I've had immense support as a student athlete from the Busch School. From professors being understanding of our absences for travel, to those same professors coming to support us at home in our stands, I've always felt encouraged to take part in the things that I'm passionate about."
What has your experience been like on your athletic team?
"I'm incredibly grateful for my team and the opportunity to create a family away from home. They support me on the field, in the classroom, and in my personal life. Some of my best friends are my teammates, and I'm so lucky I was able to step into such a welcoming environment my freshman year."
Have you been able to take advantage of other opportunities off the field?
"Outside of field hockey, I'm involved with the Student Athlete Advisory Committee and acted as the Chairwoman for their Diversity, Equity, and Inclusion subcommittee. Additionally, I've become involved with Campus Ministry and the Center for Cultural Engagement, working on the planning committee for the 2021 MLK Day Teach-In event, volunteering in the D.C. community on a summer immersion trip, and participating in President Garvey's Inaugural Retreat for the Thea Bowman Committee. Finally, I just completed a marketing internship with a national education non-profit called the Association of Educational Service Agencies this summer."
What advice do you have for prospective students looking to play a sport?
"My advice to prospective students looking to play a sport is to just lead your decisions with your love for the game. Being a student athlete can be difficult and hard to manage at times, but we find a way because we love playing our sports. In the end, all that matters is that you follow your passions and work hard at each of them!"