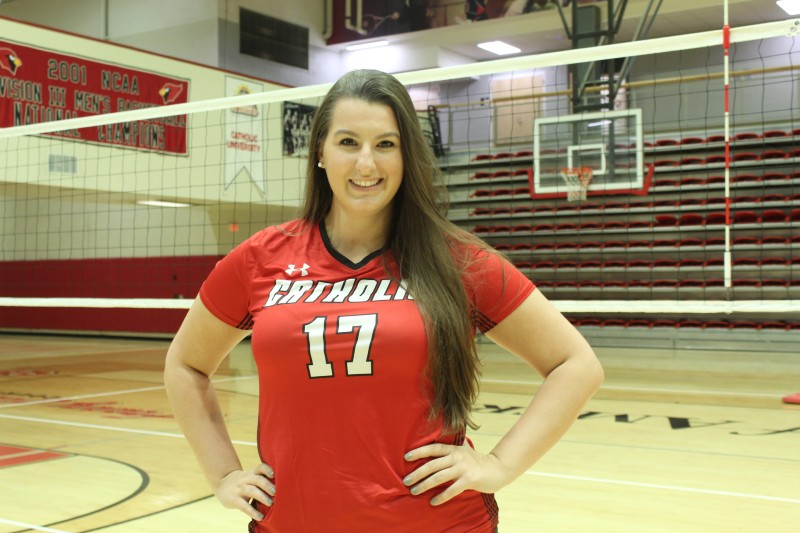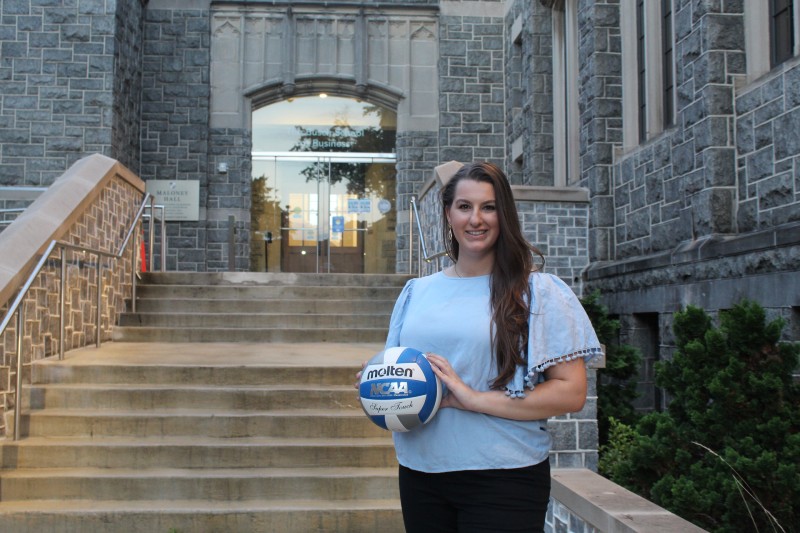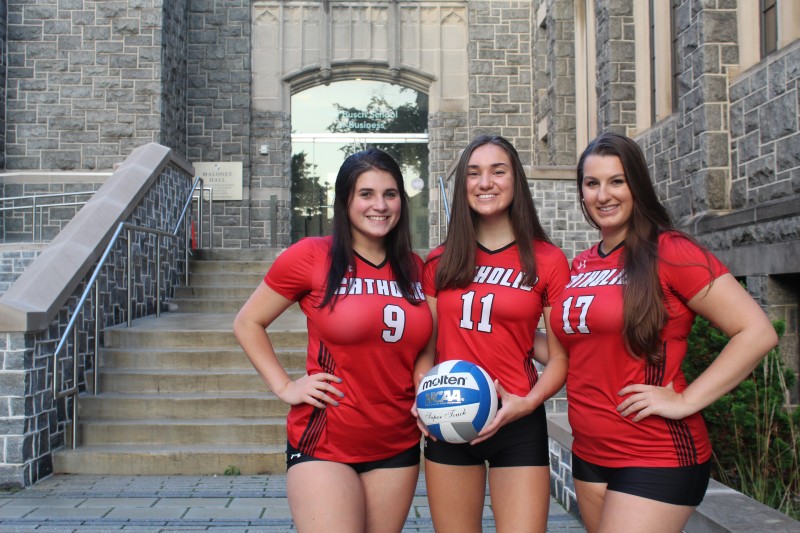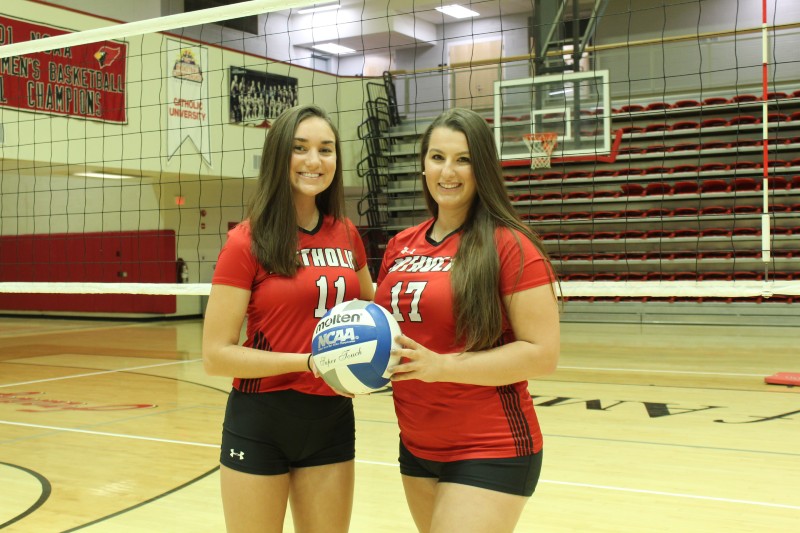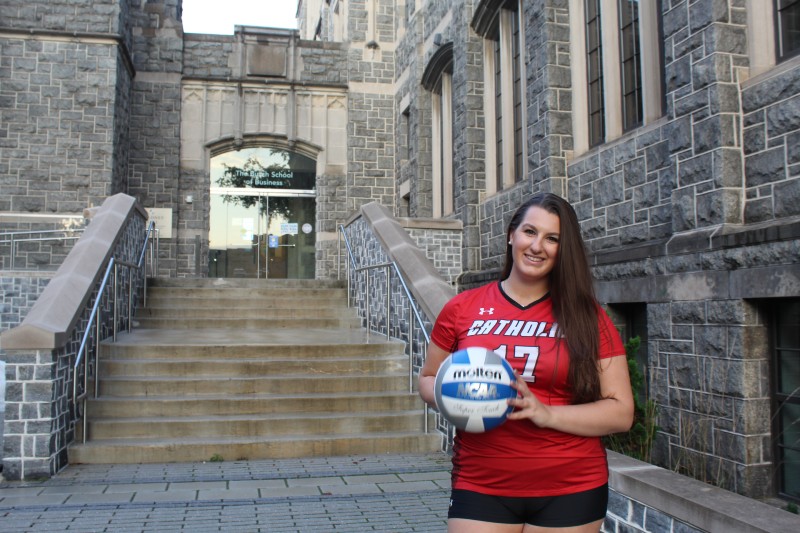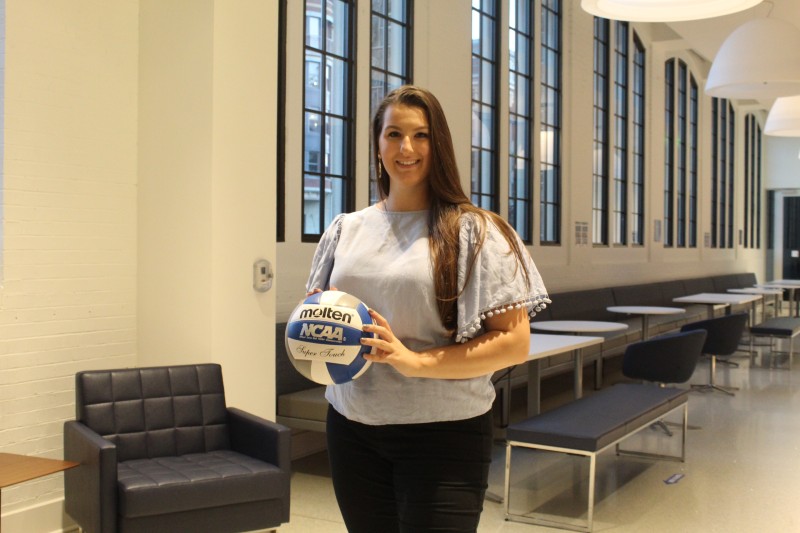 Year: Senior
Major: Finance
Sport: Volleyball
Position: Defensive Specialist
Hometown: Rockville Centre, NY
When did you develop a passion for your sport?
"I developed a passion for volleyball when got cut from my CYO volleyball team in 6th grade. After I had gotten cut I worked as hard as I could to make the team the following year and did. A few years after that I was the co-director of the whole program so it was a really life changing experience for me."
Why was it important to you to play that sport in college?
"I wanted to play in college because I love being on a team and having a community that helps to make you a better athlete and student."
What has your experience been like as a student-athlete in the Busch School?
"Being a student athlete in the Busch School has enhanced my experience at CUA because of the community of athletes that surround me in the gym as well as the class room. It is both of these experiences that have provided me so many internship opportunities that contribute to my future career."
What has your experience been like on your athletic team?
"My experience on my team has been nothing shy of incredible. We have been able to make so many memories and do so many things that I would have never been able to do with out them. They are really my family and I am heartbroken that this is my last year with these incredible girls."
Have you been able to take advantage of other opportunities off the field? 
"I have been given so many opportunities to be involved both on an off campus in my last three years. I was so blessed to be able to study abroad in Rome last spring with profesor Widmer. He was was able to show us around town and give us a prospective of someone who had already spent so much time there. Another amazing opportunity that I have had through my experience with the Busch School was working for the Department of Homeland Security this past summer."
What advice do you have for prospective students looking to play a sport?
"The best piece of advice that I have for prospective students looking to play a sport would be to never take a single second for granted and take advantage of every opportunity that CUA has to offer."