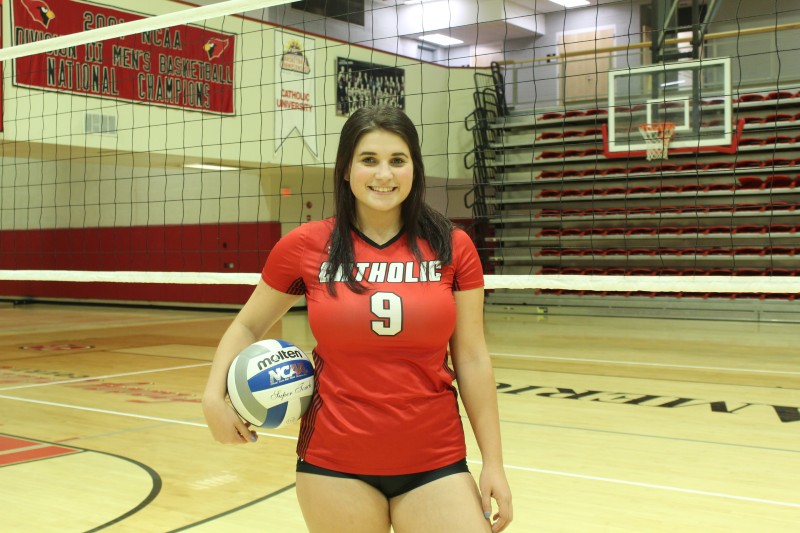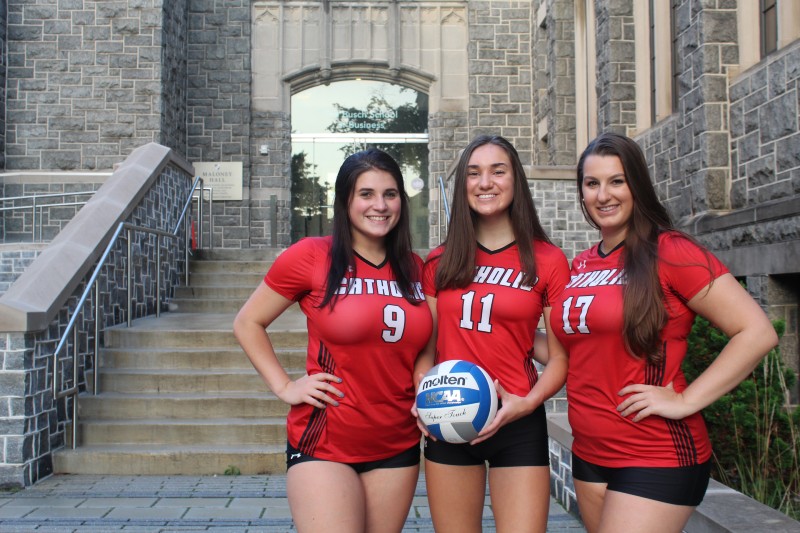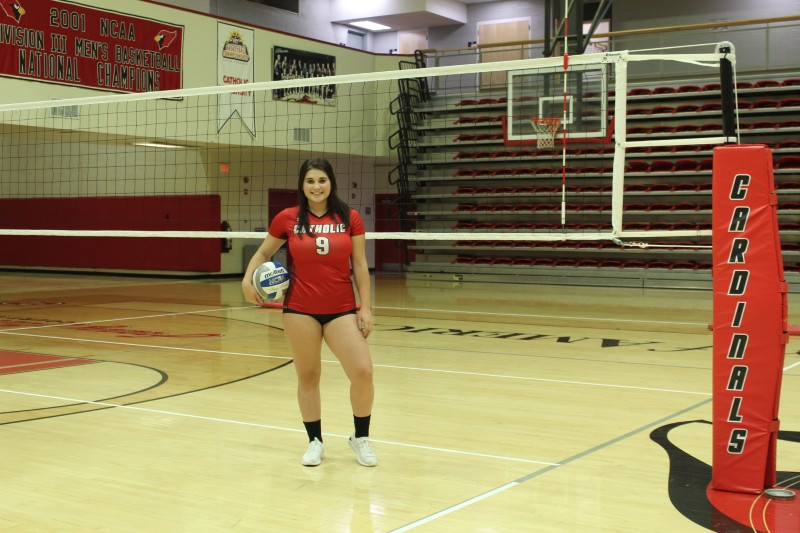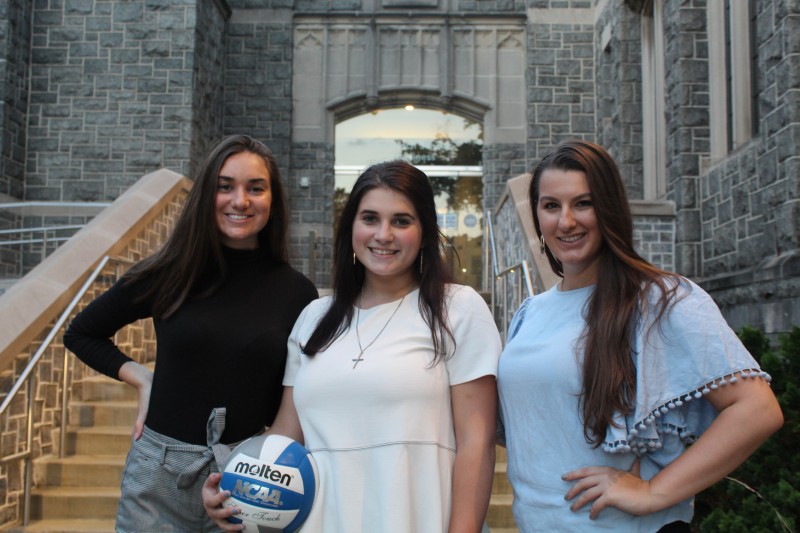 Year: Sophomore
Major: Marketing
Sport: Volleyball
Position: Opposite Side Hitter
Hometown: Galena, OH
When did you develop a passion for your sport?
"I developed a passion for volleyball in 5th grade."
Why was it important to you to play that sport in college?
"I love volleyball so much. I love the training, competing and being part of a team. I could not imagine giving up volleyball before I had to."
What has your experience been like as a student-athlete in the Busch School?
"It has been a wonderful experience. I think it is so cool how a lot of students in the Busch School are athletes. The faculty is extremely helpful and understanding when scheduling conflicts arise."
What has your experience been like on your athletic team?
"It has been amazing. I play with the best girls and for the most amazing coaching staff. I am not going to sit here and say that playing a college sport is a walk in the park. But, the early mornings and late nights are totally worth it because I am playing a sport that I love."
Have you been able to take advantage of other opportunities off the field?
"I am a member of several clubs such as Busch Ambassadors, The Dean Student Advisory Council, E-Board for Cardinals for Life, and a Major Mentor. For the short bit of time we had on Campus Spring of 2020, I worked in the athletic department as a student worker on game days."
What advice do you have for prospective students looking to play a sport?
"If you think you would even enjoy playing in college the slightest bit, GO FOR IT! You learn so many things by playing a collegiate sport! Best decision I have ever made!"