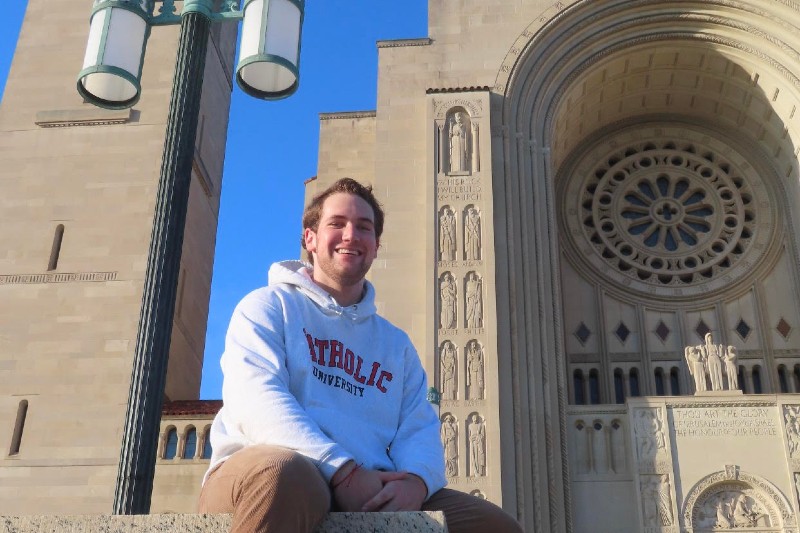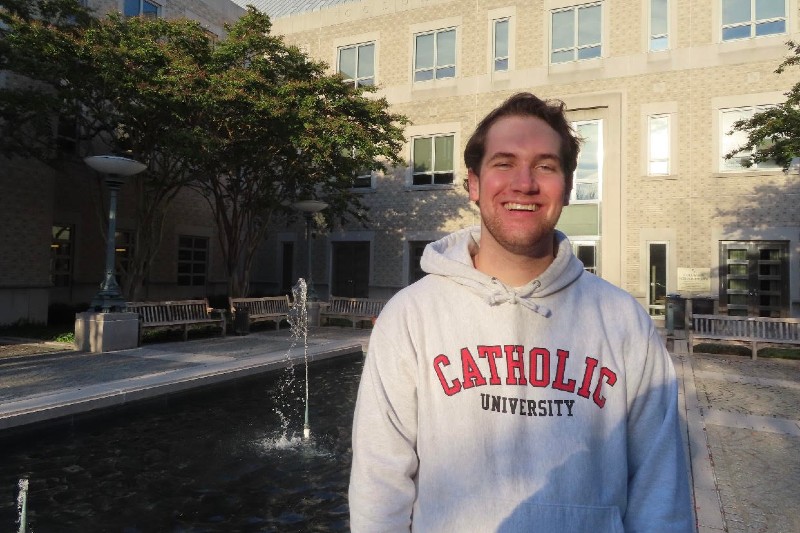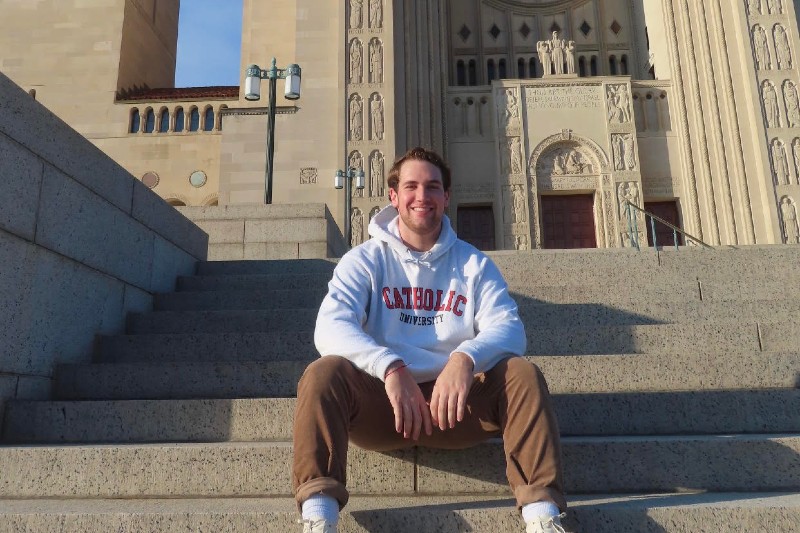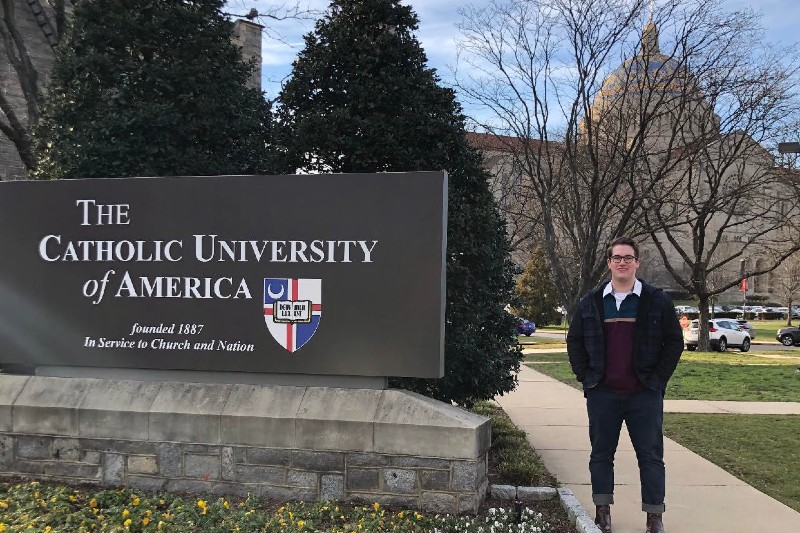 Connor James, CatholicU '24, is a Marketing major from Scranton, PA. Below, Connor shares his experiences in the Busch School and at Catholic University:
Why did you choose to attend the Catholic University and the Busch School of Business?
"I was really drawn to the Busch School's notion of business with ethics. Jobs in the business field in general are usually portrayed as having to working insane hours in which, more often than not, the employees working them end up hating their jobs. The Busch School, when I visited, showed me the complete opposite of that. They teach in a way that motivates students to find a passion rather than a job, while at the same time using business as a source for good."
What has your experience been like so far?
"My experience in the Busch School of business has been great so far. The classes I am taking are like nothing I have experienced before; I can feel the professors bestowing their years of real world experience upon us in each class. Some of the classes even feel more like business meetings than college classes, which is truly enriching to experience. The professors put us in real world business scenarios and have us brainstorm and figure out what to do, which forces us to think like a CEO."
What are some of your favorite memories at Catholic?
"Hanging out in the Pryz with my classmates, working out with my teammates at Cardinal Stadium, and meeting people from all different backgrounds and upbringings."
What have been your favorite classes?
"My favorite classes so far have been Vocation of Business and Introduction to Philosophy."
Have any of your classes made you consider a career in that field?
"No classes have not made me consider a career in any field, but the classes that I am taking definitely make me deeply consider what I want my career to be."
What is your favorite thing to do in Washington, D.C.?
"My favorite thing to do in D.C. is to explore all the different restaurants, D.C. has a plethora of different restaurants."
What advice do you have for prospective students?
"The college process is exhausting, but it's all well worth it."